Spotlight on Indie Issue #4: Getting to Know Indie Developers - Interview with Halfbot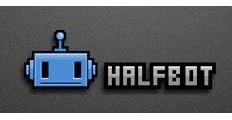 Getting to Know Indie Developers - Halfbot Interview
Indie developers don't have the biggest budgets or mainstream publicity, but there's no denying the amount of heart that goes into their work. I had the opportunity to interview Halfbot, the two-person team responsible for the addictive action platformer The Blocks Cometh. Read on to learn more about this impressive duo, see what games they're currently playing, and find out what actions they took when they had their work stolen and distributed on the App Store.
Bright Hub: Can you give the readers a little background information on Halfbot?
Halfbot: We had both been working together in the industry for over 4 years and after taking some time off to pursue other goals we decided to team up and start making our own games. So in May of 2010 we formed Halfbot. Pretty much soon after that we started making web-based Flash games. Melvin handles all of the technical and programming side of our development, where I handle all art and creative duties. We make a pretty good team having both had experience in the industry and understanding what it takes to take a project to the marketplace.
The Stolen Game Fiasco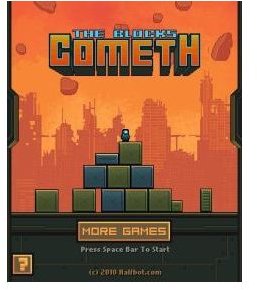 BH: As many people know, a copycat developer stole not only the idea of The Blocks Cometh, but also the gameplay and art style, and began distributing the game as their own on the App Store. What was your initial reaction when you found out about the copycat?
Halfbot: We were pretty shocked actually. It's not every day you come across your game on a platform that you hadn't finish developing for yet.
BH: How did you feel when you saw the reaction and support from both fans as well as game news outlets?
Halfbot: It was simply amazing to see everyone rally together. It was a pretty overwhelming response from the entire gaming community and without their help I don't think our voices would have been heard by Apple. So we owe everything to you guys for helping us get swift justice and having the copycat game removed.
BH: Apple has instated some strict rules regarding piracy as of late. Is this directly linked to the issue with The Blocks Cometh? It certainly seems that way, and if it is, you should be proud that you helped raised awareness on piracy in the App Store. How do you feel about this?
Halfbot: It would be nice to think that our situation and attention played a role in that. I think it really just comes down to everyone banding together to make a really loud statement about the piracy that is and was happening in the App Store.
The Future of The Blocks Cometh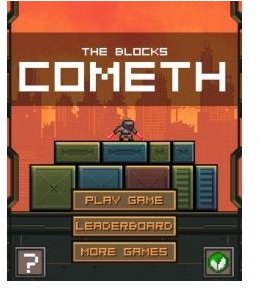 BH: Would you ever consider porting The Blocks Cometh to another platform (XBLA, PSN, WiiWare, DSiWare)?
Halfbot: We would definitely consider that. The game itself would really benefit from a control pad and we would love to explore the idea of taking this game to another platform. Maybe there is a publisher out there that would like to get involved with that? :)
BH: Any cool updates or new features coming to the game in the foreseeable future?
Halfbot: We actually have some very cool updates in the works. A patched build has been submitted to Apple to fix some of the control issues that have been brought to our attention. After that we plan to release a larger update that will include a Casual Mode, Extreme Mode, and Retro mode. In addition to the new modes we will also be introducing some new unlockable characters and adding new achievements to the game. If that wasn't enough we received feedback from some fans who wanted to be able to play the game in landscape mode. This will also be included in the larger update.
On Indie Gaming and Development
BH: What encouraging words would you give to other indie developers that may have had their efforts derailed due to piracy?
Halfbot: My advice to any indie developers out there that run into situations like these is to be loud about it. Don't sit back and hope it will all work itself out. Your best chance to resolve your situation is to be vocal about it and the Internet community can be a very power extension of that voice.
BH: The indie gaming scene is full of excellent games that range from simple and engaging to conceptual and experimental. What are some of your biggest inspirations in terms of indie developers, indie games, etc?
Halfbot: There are a few developers that we really admire on the indie scene. We are really big fans of 5th Cell and Behemoth. Both developers create games that they are really proud of, and they do it their way. What they have been able to achieve is very impressive and we hope to mimic that on some level one day. A few other developers we really admire are Juicy Beast, Ravenous Games and Bulletproof Outlaws. We have been able to form a strong bond with these guys and it's important to surround yourself with other talent peers in this business. It pushes us to work harder and create the best games you can make.
What Is Halfbot Currently Up To?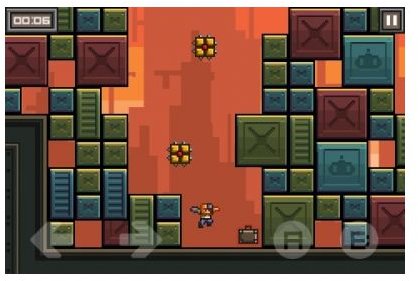 BH: What is the Halfbot team currently playing? Any games (indie or mainstream) that you may be currently looking forward to?
Halfbot: I personally have been trying to find time to play Enslaved on PS3, although this past month has been incredibly busy. I vow to finish that awesome game as soon as I get a chance. I've also really been enjoying Battleheart and League of Evil for iOS. I encourage any of your readers to pick those games up.
BH: Lastly, now that you've finally got The Blocks Cometh up on the App Store, what's next for Halfbot? Are there any other games you are currently working on or any ideas for future games?
Halfbot: We don't have anything to officially announce just yet. We are really focused right now on getting the next features ready for The Blocks Cometh. But rest assured we have a bunch of really good ideas in the works and hopefully we'll be able to announce our next project soon.
A Huge Thanks and Best of Luck to Halfbot
Indie developers often struggle with monetary hardships and the lack of mainstream publicity. Halfbot is a great example of game development on a personal scale. The duo have set out to create games that are fun and rewarding and stick to the classic appeal of video game entertainment: a focus on functionality and addictive gameplay. The Blocks Cometh is a perfect demonstration of this, delivering a gameplay experience that's simple and intuitive, but completely easy to get lost in as you try to reach new heights within the game and beat your previous high score.
The Blocks Cometh is currently playable for free on Halfbot's official website, and you can purchase the game for the iPhone on the App Store. Additionally, the first update for the game has been made available. I would like to personally extend my thanks to Halfbot for taking the time to participate in this interview. The best of luck to both of you. On behalf of your fans, we look forward to seeing what's next for Halfbot!