Most Anticipated PC Games of 2012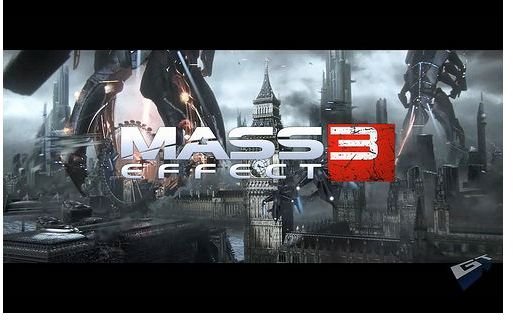 What's In the List for Year 2012?
Year 2012 is another huge year for video gamers who are yearning for lots of action and fun. With number of huge franchises are waiting to deliver some breathtaking games it is going to be a fulfilling year for hardcore gamers. Let's have a look at some of the games that are expected to be major players in the gaming world of the next year.
Mass Effect 3
Mass Effect 3 is one of the most anticipated PC games of 2012 by millions of gamers around the world which is scheduled to be released on the first quarter. This is a particularly interesting release as it marks the final chapter of the Mass Effect series.
Mass Effect 2 received excellent review scores from almost all gaming websites and magazines. Also it won numerous awards such as BAFTA for "Best Game" of 2010 and "Game of the Year" from G4 X-Play. It also had shipped over two million copies within the first week of its release. After such a huge critical and commercial success of its predecessor, it's fair to expect a similar feat from the next release of Mass Effect.
According to news releases, Mass Effect 3 will be more challenging than its previous versions. Enemies act like units rather than individuals and that will make life difficult for players. There will be more customizable weapons and a new cover system also has been introduced to the latest edition. The game has concentrated more on the third person shooter aspects. Therefore we may expect a real shooter game on our hands by the first quarter of year 2012 with the release of Mass Effect 3.
Tom Clancy's Ghost Recon: Future Soldier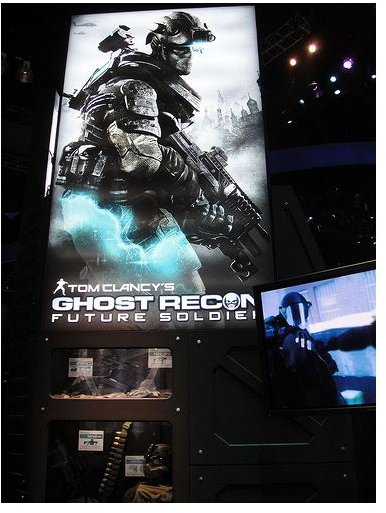 If you like tactical shooters your much awaiting game could be Tom Clancy's Ghost Recon: Future Soldier which is also scheduled for the first quarter of 2012. In this fourth installment of the series you have to lead a team of 4 that includes a commando, an engineer, a sniper, and a reconnaissance expert. One of the additions to the series is called "optical camouflage". With this the Ghosts can become instantly invisible. Players will be able to enjoy better aiming of their weapons as the game allows using first-person shooter view in special occasions. Usually Ghost Recon series has been rewarded with positive reviews. So if you have the patience and persistence to lead the team and reach tough objectives, wait some time until the release of Tom Clancy's Ghost Recon 4.
BioShock 3
If you have ever played BioShock one or two by chance, you won't regret to hear that the next title is almost about to release. No more introductions needed and Bioshock is an absolutely spectacular game to play, feel, and enjoy. Third edition of the series, "BioShock Infinite" is another most expected PC game of 2012 and it is scheduled to be released on PlayStation 3, Windows, and Xbox 360 platforms.
BioShock Infinite is expected to carry similarities from its previous games in terms of theme and game play. This time your job is to guide Booker DeWitt to rescue a women from the collapsing air-city Columbia. Unlike in the previous versions, this new gaming environment will be a novel experience for the players. Player has to fight through the city while increasing his strengths and weapons to reach his final objective. Do you believe you can do it? Keep your nerves until the release of Bioshock Infinite.
Diablo 3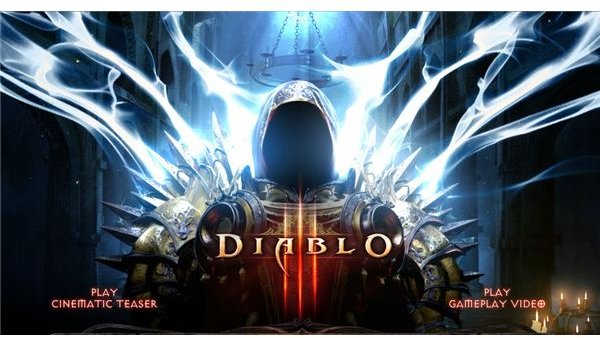 Do you love horror themed actions? Then you should have played Diablo 2 which is one of the most popular games even after years of its initial release. This is still selling like hot cakes and millions of players play it online. Diablo 3 is also getting ready for a release and arguably it will be among the most anticipated games of 2012.
Diablo III is also similar to Diablo II and players can use online features with Blizzard's Battle.net service. There will be several additions and changes in the new edition. Exact time frame of the release of Diablo III is yet to know however, get ready to some action packed release soon.
Hitman: Absolution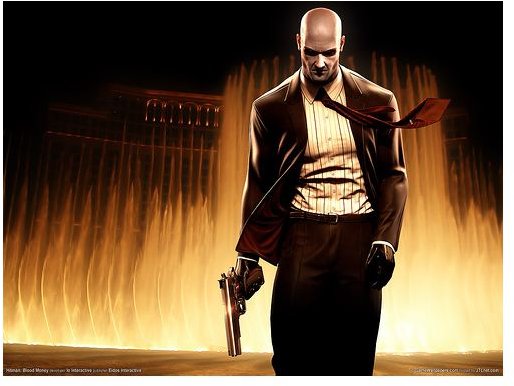 After a long silence Agent 47 is back in action with the fifth edition of the Hitman video games series. Hitman: Absolution is the upcoming edition which is expected to be another huge release on the year 2012. Hitman games have sold over 10 million copies and the new developers expect better results with their latest edition.
Hitman has been a difficult game to play due to its stealth nature. Anyway new game targets broader audience while retaining its loyal gamers. Blake Dexter is the main antagonist and only US locations has included in Hitman: Absolution according to news releases. As the game features dozen of Hollywood actors, it will be a cinematic experience to play this stealth action game.
Despite some big releases of the upcoming year – 2012, there are lots of anticipated games are to be released in the end of the year 2011 also. Battlefield 3, Modern Warfare 3, and Need for Speed: The Run are among them. If you are hungry enough to hunt for more, make sure to remember the list of these most anticipated PC games of 2012.
References:
Image Credit:
This post is part of the series: Top Game Releases for Year 2012
What are the best games to play in the upcoming year 2012? If you have no idea, then take a look at these much anticipated games of 2012. You will definitely find one you are looking for.