Twisted Lands - Shadow Town Game Hints and Tips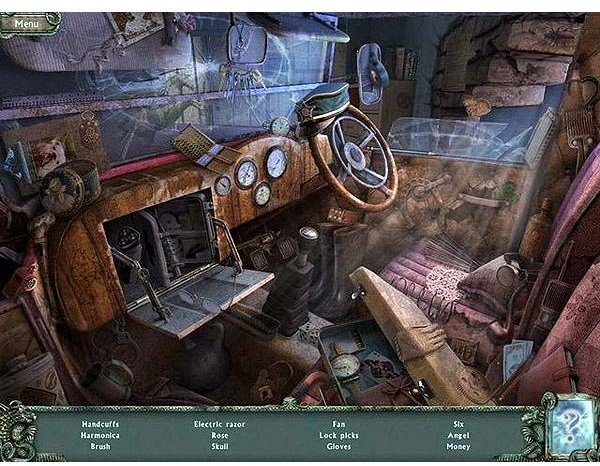 About the Twisted Lands – Shadow Town Game
A man and woman are out on the ocean, diving for treasure. A strange figurine artifact was recovered. Unfortunately, it had mystical powers and transports the couple to an island. When the man wakes up after being knocked unconscious, he realizes the woman is missing. He will need to find her and figure out how to escape this strange island. The Twisted Lands – Shadow Town game is a hidden object puzzle adventure, where players will need to find clues, solve puzzles and find tools to help them solve this mystery.
Game Play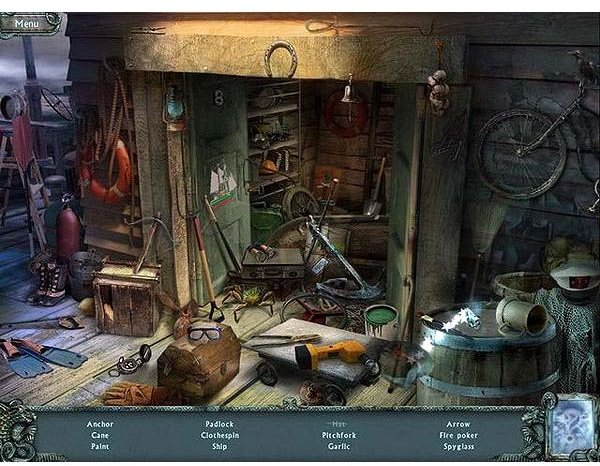 Finding objects and clues are the main tasks you will need to complete. There is no time limit in the game. While you are exploring, icons that sparkle on screen will indicate hidden object areas. These areas will have a list of items you will need to locate. A hint button is available to help you find objects that are difficult to locate. This button will refresh slowly, but can be used as many times as needed.
Other hidden objects are found randomly through exploration. These are generally tools that will help you get access to other areas. To travel to other areas, look for arrow icons that will let you know what directions you are able to go.
The Twisted Lands – Shadow Town game also has many mini-puzzles to solve. These can be skipped once the "skip" button has fully charged during game play.
Hints and Tips
In hidden object puzzles, find the objects faster by first reading the list of items. Find the most obvious ones first, and use the hint button for things you are having difficulty finding or identifying.
Consult the game's journal often. This book will have notes and clues that will help you stay on track with the game.
To access the inventory screen, point the mouse towards the bottom of the screen.
The four zodiac tiles are in the following locations: In the jailhouse under the helmet, in the air vent located on the second floor of the mansion, on the bookcase in the room guarded by the snake and in the wrecked truck under a bag.
Use the monkey wrench to pick up the red hose from the fire hydrant.
To use the crane, complete the following steps:
Place the "start key" in the ignition.
Click the key to power it up and then click on the windshield wiper button.
Move the right control once to the right, then move the left control down.
Click the hook button
Move the left control up, then the right control to the right twice and then once up.
Click the left control downwards and then click the hook button.
Screenshot images for the Twisted Lands – Shadow Town article were created by Sheila Robinson.