Tribal Trouble 2 Review - Battle Viking Warriors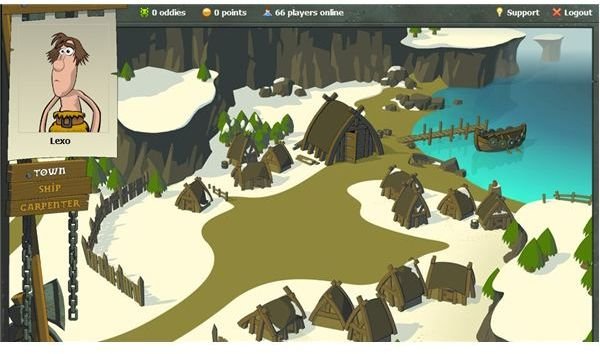 Vikings In Tribal Trouble 2
Have you ever wanted to be a Viking? In Oddlabs sequel entitled Tribal Trouble 2 players become a Viking Chieftain who must build their own army of warriors to conquer the lands. Accept missions to earn money called oddies or loot. Sail across the ocean to different islands to battle other players for territory. This free strategy game is challenging. Players need to build up their Viking troops, collect supplies to make weapons, construct quarters, or destroy the armory of rival warriors. Tribal Trouble 2 is a free MMO game that plays right in your browser. There is no additional downloading or patches required.
Meet Your Viking Warriors
In Tribal Trouble 2 there are three different types of Vikings at your disposal. The first viking character is called Lur Blaster. Lur Blasters have the ability to play hypnotic tunes. These melodies are deadly to the average opponent. One song can dismember, kill, or send troops into retreat. The Lur Blaster is armed with two tunes that they can play during an attack. The second form of Viking is the Berserker. They are known for their brute strength and axe skills. Berserkers are valuable in combat. The third type of Viking warrior in Tribal Trouble 2 is the Chicken Punisher. This fighter is equipped with a magical axe made from special chickens. The Chicken Punisher's mystical axe can soar through the air eliminating several rows of enemies in a single toss.
Gameplay (4 out of 5)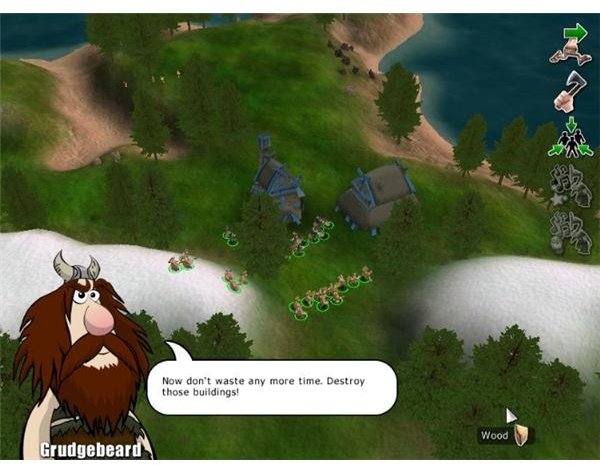 As a Viking Chieftain you need to construct your tribe area. Initially you can build about two structures and then you need to acquire more oddies. Accepting missions and winning battles earn oddies. Every mission you complete successfully unlocks another mission or island that you can explore. Tribal Trouble 2 is a real-time strategy game operating in a browser interface. Multiplayer battles are challenging. Players must strategize the best point of attack. Collect material such as wood, rocks, and metals to create powerful weapons. Increase your amount of Viking warriors to improve your chances of a victory. All battles are performed by positioning your troops and selecting the desired targets. The gameplay in Tribal Trouble 2 is fun.
Graphics & Sound (5 out of 5)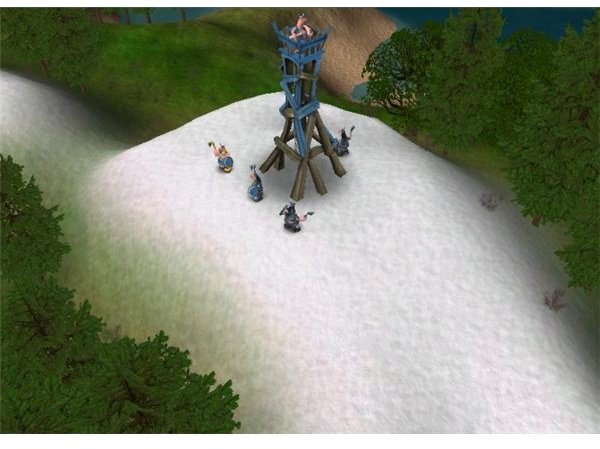 Tribal Trouble 2 is striking in appearance. The meticulous 3D graphics depict a true to life animated world. Every minuscule detail possible was added to the scenic European landscape. The ocean waves roll, leaves blow in the wind, and the grass even seems to grow in this virtual land. The zoom feature allows players to see any area of the environment instantly. Players can focus over rigid mountain tops to acquire the location of enemy barracks. It's a handy tool for tactical maneuvers. The background music compliments the game nicely. All of the sound effects add a nice touch to the game.
Oddies Dilemma - Optional Subscription Model -
The currency used in Tribal Trouble 2 is called oddies. In the bank area oddies can be purchased for cash or traded with other players. The option to sell or buy oddies gives users the freedom to swap with friends. Oddies are available in four basic bundles. Players can purchase 20 oddies for $4.95, 45 oddies for $9.95, 100 oddies for $19.95, or a whopping 300 oddies for $49.95 USD. The dilemma in Tribal Trouble 2 is the importance of oddies. Collecting oddies through quests do not provide enough currency. Upgrades are pricey and essential in the virtual Viking world. Eventually players will have to break down and buy a bundle of oddies to progress further in the game.
Tribal Trouble 2 Overall Rating (4 out of 5)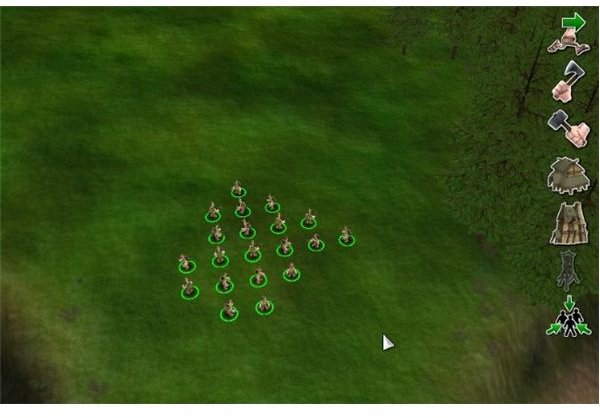 Tribal Trouble 2 is a great game for novice players who are interested in real-time strategy gaming. The tutorial breaks down the methods of play into easy to understand segments. This sequel is free to play and feature impressive graphics. You can battle AI or brawl against other MMO gamers. The clever quests, amusing storyline, and superb graphics make this an entertaining game. Jump into the boots of a Viking warrior and go on a Scandinavian adventure with your friends. Tribal Trouble lets players lead Viking wars, pillage towns, and sail oceans in search of oddies. Despite the upgrade requirements in the latter part of the game Tribal Trouble 2 is an excellent RTS game. Fans of the original game will thoroughly enjoy this one as well.