Shadows of the Damned by Electronic Arts and Grasshopper - Game of the Summer?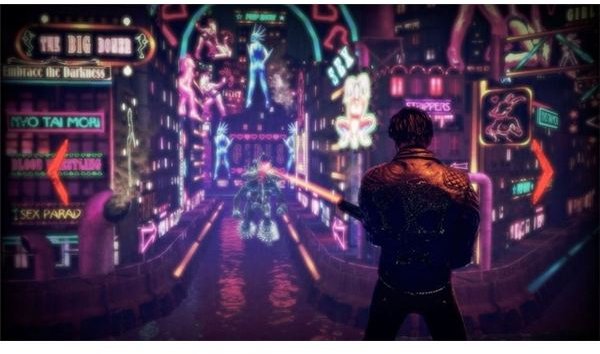 Shadows of the Damned - Game of the Summer?
When Suda51, Shinji Mikami, and Akira Yamaoka teamed up to form a video game industry power group and unleash Shadows of the Damned onto the gaming spectrum, you can bet fans of each of these men's work were super stoked to play the game. The title was originally slated to launch during E3 week, but it was delayed a short while for obvious reasons. The game officially hit the scene on the first day of summer. Now that it's been out for some time and has proven to be a solid title, Bright Hub asks the question: Is Shadows of the Damned by Electronic Arts and Grasshopper Manufacture destined to be the hottest game of the summer?
Looking at Some Current Candidates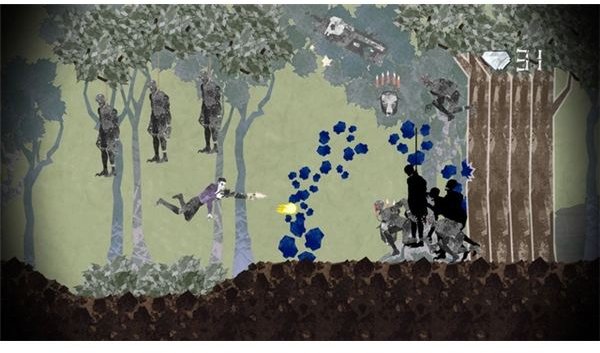 When you think about titles that gamers will be playing this summer, you think about games such as The Legend of Zelda: Ocarina of Time 3D, Duke Nukem Forever, F.E.A.R.3, and inFamous 2. Obviously, it's hard to call a remake of Ocarina of Time the best game of the summer, even though the original was arguably the best game of 1998. F.E.A.R. 3, though a solid experience for many gamers, just didn't deliver that level of quality that its two predecessors offered. Then there's Duke Nukem Forever, one of the most embarrassing games to ever come out on a console. That leaves us with inFamous 2. For the most part, inFamous 2 has been praised much like Shadows of the Damned, though the latter has the edge since it's a multiplatform title and not a console exclusive.
Looking at Potential Candidates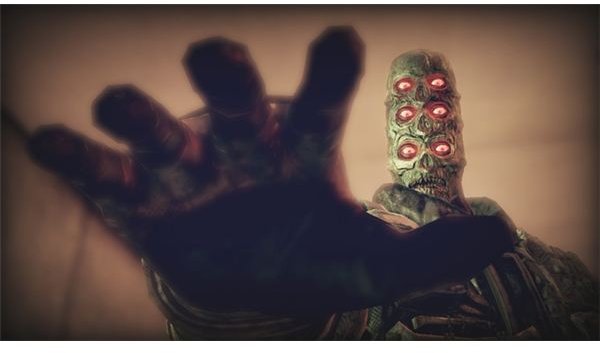 Of course, summer has just gotten started, and there are still games on the horizon. One of the most promising and most anticipated games set to release later this season is Atlus' action puzzler Catherine. Even when we thought the game would only hit Japan, many gamers were totally excited for the launch of the sexy action game. It released to overwhelming sales and mostly positive reviews in the land of the rising sun. Whether or not North American gamers enjoy Catherine's difficult puzzle gameplay has yet to be seen, but this is most definitely a title to watch out for.
Just like Ocarina of Time 3D is an excellent remake of an awesome game, there's another title that's set to see an upgraded re-release. No More Heroes quickly became one of the most enjoyable action games on the Wii. It had its flaws, but it was certainly worthy of gamers' praise and countless merits. The game will now see new life on the PlayStation 3 as No More Heroes: Heroes' Paradise. Suffice it to say that countless PlayStation 3 owners are definitely looking forward to this title's release. But like Ocarina of Time 3D, its status as an updated remake will likely keep it from being the best new game of the summer (though it'll still be awesome regardless).
Why Shadows of the Damned Has Potential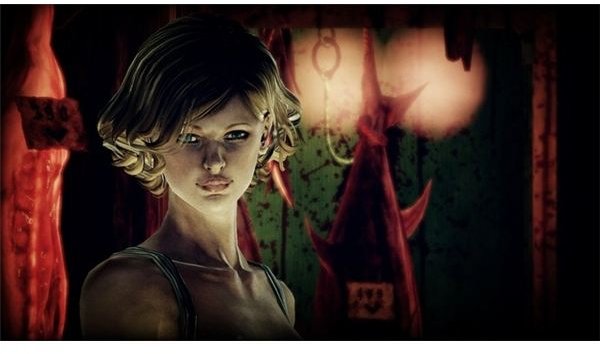 If you've played Shadows of the Damned, then you already know just how enjoyably insane the game is. Though the gameplay is fairly straightforward and intuivite, offering an enthralling action-adventure/shooter experience, the story and characters are beyond crazy. The spirit and ideas of Suda51 and Grasshopper Manufacture bleed through the pores of this title, and the crazy plot, insane characters, and absurd themes make Shadows of the Damned one hell of a ride. Like Killer7 and No More Heroes before it, Shadows of the Damned is an excellent example of creativity in character and plot design. Protagonist Garcia Hotspur and sidekick Johnson are a great duo, and together they deliver hilarious one-liners, sarcastic comebacks, and some of the wittiest sexual remarks heard in a video game since, well, No More Heroes 2.
But Shadows of the Damned isn't just wit and humor. Underneath the sense of style and comical chicanery is a solid gameplay engine that feels like a true labor from both Suda51 and Shinji Mikami. It's essentially a new version of the gameplay format of Resident Evil, allowing you to move around while you aim and shoot, which makes Garcia a much more versatile character than the heroes and heroines of Resident Evil. That said, the shooting isn't perfect. Oftentimes, you'll struggle a bit to aim at enemy weak points, and if you want to snag that achievement for five head shots in a row, you're going to have to work for it. But even with its flaws, the shooting in Shadows of the Damned is still incredibly rewarding and just plain superb. Picking off enemies one by one is immensely satisfying, pulling off head shots is totally kick-ass, and watching baddies splatter all over the place after a well-placed shotgun blast makes for raucous thrill.
Worthy of Being the Game of the Summer?
It may not be perfect, but Shadows of the Damned manages to combine several successful elements to create one big bag of gaming goodness. To top it off, the developers have sprinkled all this goodness with undeniable style and fiendishly clever humor to create a satisfying game that most gamers should be able to enjoy. At the moment, I find it difficult and damn near impossible to recommend another title over Shadows of the Damned. inFamous 2 is the only game that really stands out to me as a potential candidate for the title of game of the summer. But even then, I can't say it tops Shadows of the Damned.
Simply put, I would recommend Shadows of the Damned to Suda51 loyalists, fans of Shinji Mikami's previous work, action-adventure gamers, third-person shooter lovers, and anyone with a penchant for diabolically witty humor. If you don't like sex jokes, the underworld, or a little female nudity, Shadows of the Damned may not be for you. But if you're a gamer with an open mind, a distinct sense of humor, and a love for stylish and engrossing gameplay, there's no denying Shadows of the Damned will provide you with hours of unbridled entertainment.
Is Shadows of the Damned by Electronic Arts and Grasshopper Manufacture the game of the summer? Currently, it most definitely is. Will it still be once the hot season passes us by? It's very likely.