Dissidia 012 Final Fantasy Preview - PSP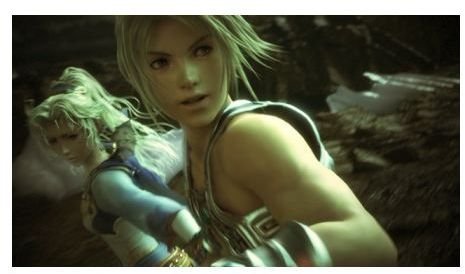 Round 2 - Dissidia 012 Final Fantasy Preview
Last year, Dissidia: Final Fantasy successfully merged fighting gameplay with RPG mechanics to create a fun, impressive, and addictive game for the PSP. It lacked a deep plot, but it exuded that Final Fantasy vibe and allowed fans of the franchise as well as newcomers to sink their teeth into a solid fighting game. Square Enix is at it again with Dissidia 012 Final Fantasy (also known as Dissidia 012 Duodecim), and the Japanese developer is promising an enthralling storyline, more of the great gameplay from the last game, and a few additions and improvements to keep things fresh.
Good and Evil Unite
As previously mentioned, the story in Dissidia 012 is much deeper than that of the last game's. Most fans felt that Dissidia: Final Fantasy didn't offer the thrilling plot that the series has been known for all these years. Sure, Dissidia is a spin-off, but even a Final Fantasy spin-off deserves a rewarding plot. Square Enix hasn't revealed too much about the tale in Dissidia 012, but it has been confirmed that good and evil will unite. This whole "for the greater good" type of storyline is always interesting to think about, and Dissidia 012 will fill in any plot holes that the first game may have left, all the while offering its own entertaining story.
The Gameplay of Dissidia 012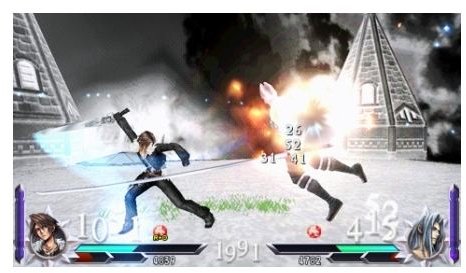 If you enjoyed the gameplay in the last game, you will definitely dig Dissidia 012. Not much has changed in terms of basic gameplay and mechanics, and you are still required to hack and slash at your opponents in order to lower their bravery meter and claim victory. You can also unleash powerful HP attacks like in the first Dissidia, and these moves are most effective when your foes are at their weakest. You can play against others via ad hoc PSP multiplayer, but no online mode has been implemented. Additionally, a new tournament mode has been included, though details on this competitive mode are scarce at the moment.
New Features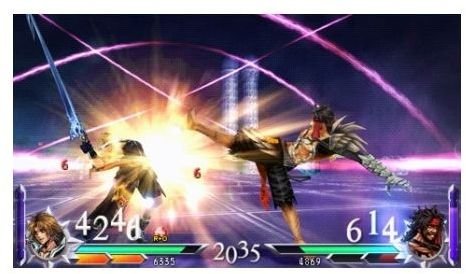 Though the core gameplay remains intact, Dissidia 012 also introduces a few new features and modes to keep players engaged. EX mode returns (now called FX mode), and it functions largely the same as it did in the last game. You can turn things in your favor with the press of a button if you're being manhandled, or you can get a helping hand thanks to the new assist mechanic which works a lot like the partner feature in Marvel vs. Capcom.
An all-new RPG mode has been introduced to this entry in the Dissidia series. This mode offers a simpler take on the main game and teaches you the basics. Gamers who want to get into the action with a more hands-on approach are likely to avoid this mode altogether, but the guided nature of this addition is perfect for players who skipped the last Dissidia.
Character Roster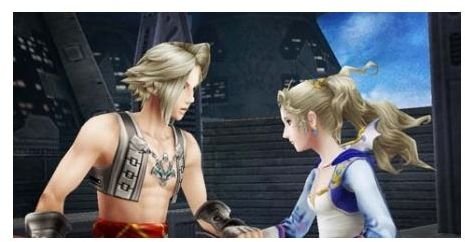 Square Enix has yet to reveal the full roster for Dissidia 012, but many of the characters from the last game are set to return, and a number of fresh faces will also appear. Cloud, Kain Highwind, Lightning, Cloud of Darkness, and Jecht are just a few of the Final Fantasy characters you can expect to see in the game. It's going to be interesting seeing which other popular characters make the cut.
Dissidia 012 Final Fantasy Preview - Brawl It Out in 2011
Dissidia 012 looks to provide more of the same rewarding and frantic gameplay that its predecessor gracefully brought to the PSP. And with the additions and improvements Square Enix is implementing into the game, this second entry in the Final Fantasy spin-off definitely looks like an impressive sequel. You can expect Dissidia 012 Final Fantasy to launch sometime during the first half of 2011.