A Close Look at Streets of Rage Remake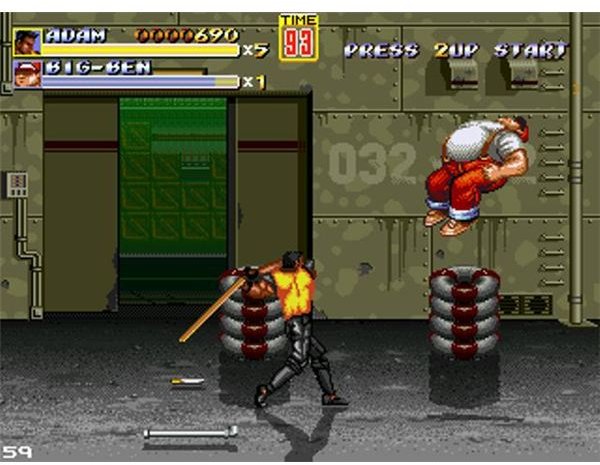 If This Doesn't Spawn an Official Streets of Rage Sequel …
Streets of Rage is considered by many to be one of the best beat 'em up franchises ever created. The series captivated gamers and got them hooked on the Sega Genesis, and recent download platforms such as the Virtual Console have allowed retro fans to relive their fond memories with the series. Additionally, gamers such as myself who never got the chance to experience the games can now enjoy them fully.
One thing that seems strange is the lack of any sort of attention to the series on the part of Sega. Sure, the company has released weak ports on the iPhone, but we have yet to see a true Streets of Rage 4. An indie development team by the name of Bombergames has decided to address this issue, and the team members have taken matters into their own hands. They created Streets of Rage Remake, a collection of classic levels from throughout the series as well as completely original stages, and have compiled one hell of a fan game.
True Streets of Rage Goodness
For those of you who may not be aware, I'm not the biggest supporter of fan-made games. I've played countless fan remakes of Sonic the Hedgehog, and I find these games to be absolutely terrible. With Streets of Rage Remake, however, that is simply not the case.
The folks over at Bombergames have put together a wonderful package that shines of old school bliss. There are over 100 levels to play through, and I have yet to get through each. That said, I've had an absolute blast for the handful of hours I've been playing the game. The moment you begin playing, the game just feels liks Streets of Rage. It looks like Streets of Rage. It sounds like Streets of Rage. Hell, this is Streets of Rage. The brawling in the game is enthralling, and the further you get, the more you want to keep playing. Just like classic brawlers of the early '90s, Streets of Rage Remake is addictive, and it will keep you glued to your computer monitor for a very long time.
A Stylish Beat 'em Up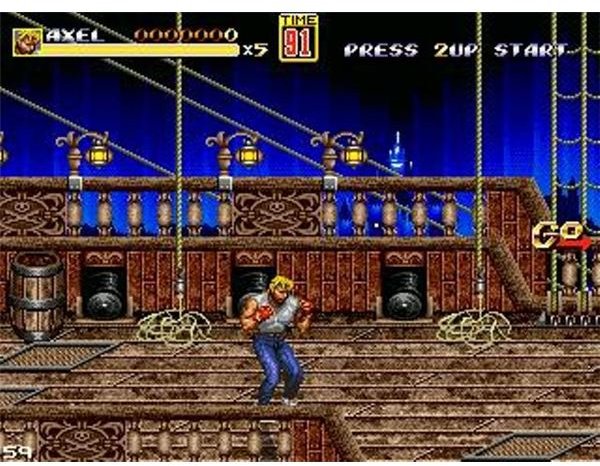 Everything in the game presents itself amazingly well. Bombergames built this game from the ground up, and everything, from the character models to the environments, looks stunning. Old levels from the Genesis games have been remastered with more color, and new levels look totally official. If Sega dared release Streets of Rage 4, I imagine it looking something like the new stages featured in this fan game.
Retro games manage to carry a nice aesthetic to them, and though Streets of Rage Remake is a new game, it certainly looks old school. The graphics in this game instantly took me back to a simpler time in gaming when aliasing, shadows, and polygons weren't important. Streets of Rage Remake reminds me of being a kid playing my NES for hours on end. And although I just barely played through the games in this beat 'em up series a few years ago, I was able to really appreciate the old school vibe the game was presenting.
A Ton of Content
Bombergames put a lot of time and effort into Streets of Rage Remake, and it shows. According to the developers, it took them eight hard years of work to put this masterpiece together. And as you play through Streets of Rage Remake–as you fight enemies and take out bosses, as you listen to the game's remarkable soundtrack, as you enjoy the beautifully retro visual design–you get a sense of the sleepless nights and long, tiring hours the guys at Bombergames must have endured to put this title together.
Streets of Rage Remake has seen several versions, with version 5.0 being the final and official release of the game. According to the Bombergames blog, this fantastic brawler went through several revisions and tests. All of this was done so that Bombergames could release the best possible tribute to Streets of Rage, and to provide gamers with an action-packed game that lived up to the standard set by Sega in the past.
Find a Way to Play This Game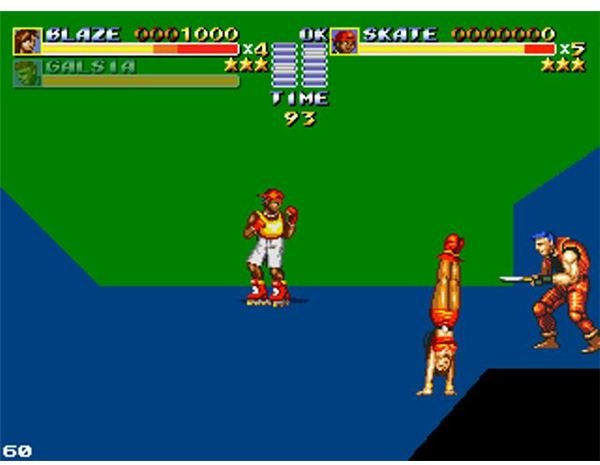 It's a complete and utter shame that Sega had Bombergames pull Streets of Rage Remake from their site. Unfortunately, anyone who understands the serious nature of copyrighting will see why Sega had to do it. I look forward to playing through Streets of Rage Remake all the way through and hopefully provide an in-depth review sometime in the near future. All I will say for now, though, is that you should definitely find a way to play this game. I obtained my copy after the original had been pulled from the developers' blog, and unfortunately, I cannot disclose where I procured this title. If you do enough searching on the internet, though, you shouldn't have too much of a problem finding it.
Let's really hope Sega allows Bombergames to release Streets of Rage Remake in the future. Or at the very least, let's hope they purchase the game from them for a hefty sum of money–or hire these folks–and release it officially for gamers everywhere to enjoy. Fans of the series deserve it. Fans of video games in general deserve it. And most importantly, Streets of Rage deserves it.