The Rough Guide to Liberty City: South Algonquin - Finding Your Way and What You Need To Know In GTA for the Xbox 360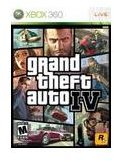 Welcome to the place where everything happens. From bankers to celebrities, junkies to millionaires, tourists to tycoons – everyone comes to Algonquin for a slice of the action. South Algonquin is home to Star Junction, aka the brightest-lit four blocks in the entire country, and the Exchange, aka the financial heart of the entire country. In between, there's plenty of glitz and glamour to convince you that Algonquin is where everything happens.
Getting around
South Algonquin is well served by transit, with two subway lines connecting to the outer boroughs and North Algonquin. The J/A covers the perimeter of South Algonquin: Manganese West (Purgatory), Hematite (Meat Quarter), Feldspar (Castle Garden City), Castle Gardens, Emerald (Chinatown/Lower Easton), Easton, and finally, after a trip through Broker and Dukes, Manganese East (Hatton Gardens). The inner K/C line to Bohan covers Frankfort Avenue (Star Junction), Suffolk, City Hall, and Easton (which connects the J/A to the K/C).
The famous Broker and Algonquin bridges connect South Algonquin to Broker, while Alderney commuters take the Booth Tunnel. Frankfort, Columbus and Union serve as major north/south arterial roads, with the very wide Burlesque Avenue and Denver-Exeter Avenue both cutting straight through the heart of Star Junction. Kunzite and Garnet serve as the major crosstown streets.
Sights to see
Locals pooh-pooh Star Junction as too bright, too loud, and too full of tourists. They're right; trying to drive through the place is liable to get you arrested for running over pedestrians and crashing into the massive traffic jam of taxis and buses leaving Burlesque. But if you want to see what daylight at night is like, or if you want to catch a good standup at the biggest comedy club in Liberty City, Star Junction's the place. More loved by tourists and locals alike is Happiness Island, home of the famous Statue of Happiness. You may have to find yourself a private boat, though, as the ferries are notoriously AWOL.
Looking for a fun sporting experience? Would you settle for Golden Piers? Located on the docks just off the Meat Quarter and Westminster, Golden Piers offers bowling, soccer, golf and even a skate park. Rather take in the view? Helicopter tours are available down by Castle Gardens, and offer full views of the magnificent Liberty City skyline. If you're afraid of helicopters, there's also the Rotterdam Tower observation deck at Denver-Exeter and Garnet. There are plenty of tall buildings to gaze at—be sure to wave hi to all the window washers on their little carts!
Images From GTA 4




Live like a local: other tips
All the cool kids stay far away from Golden Piers when they want to grind some rails. Instead, they head to the skate park underneath the Broker bridge.
The High Line is due for a massive corporate-sponsored theme park makeover any day now (yeah right), but if you want to see the disused elevated railway in all its run-down glory, take the stairs up an alleyway near Frankfort and Garnet.
Police presence is big in Algonquin, so you never need to feel unsafe. That is, unless you happen to be in the back parking lot at the LCPD station at Frankfort and Kunzite—the cops can't seem to even keep an eye on their own cruisers there, which have been stolen several times from right under their noses.
There's a tramway that connects Colony Island to Algonquin. You can find the stations just south of the Algonquin Bridge, by Albany Avenue on the Algonquin side and President Avenue on the Colony Island side. Be sure to check out the spooky abandoned hospital at the southern tip!
More Great Grand Theft Auto Liberty City Stories Info
Want more GTA 4 and GTA Liberty City Stories information, cheats, and tips? Here are some other articles on Bright Hub that you just don't want to miss out on:
Getting Around GTA 4's Liberty City
Basic Cheats for Grand Theft Auto: Liberty City Stories
Grand Theft Auto Liberty City Stories PSP Cheats