Grand Theft Auto Cheats: GTA Liberty City Stories Unlockables for PSP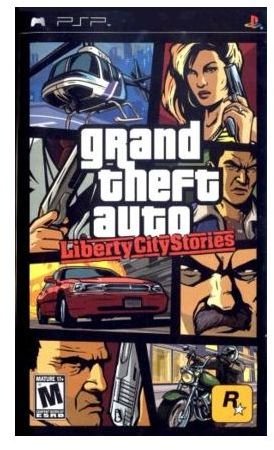 The seventh game in the GTA series, Grand Theft Auto: Liberty City Stories was put out by Rockstar on the PSP and the Playstation 2. There is single player gaming on the PS2, while PSP had both single and multiplayer capacity. These are the mission unlockables for the PSP version of the Grand Theft Auto: Liberty City Stories game.
Extra 25 Max Health Points – Finish Level 10 in Noodle Delivery Missions at the Noodle Punk in Portland OR Finish Level 10 in Pizza Delivery Missions at Joe's Pizza in Staunton Island.
150 Max Armor Points – Finish Level 12 in Vigilante Missions
M60 Machine Gun – Beat all the Rampages
Infinite Sprint – You need to beat the Ambulance missions level 12
Infinite Ammo – Beat the game 100%
PCJ – Finish the Love Media
Overalls Outfit – Finish the Portland Chainsaw Masquerade mission
Multiplayer Skins – Finish "Driving Mr Leone" mission
Rhino Tank in Ft. Staunton – Complete 100% of the game
Tuxedo Outfit – Finish "A Date With Death" mission
Sweats Outfit – Finish "A Walk in the Park" mission
Underwear Costume – Finish a unique jump
Goodfella Outfit – Finish "Overdose of Trouble" mission
Hellenback GT – Beat level 4 of the car salesman side quest
V8 Ghost – Complete the Love Media
Vehicles take Double the Damage – Finish the game 100%
Wise Guy Clothes – Finish "Shoot the Messenger" mission
Enlarge Moon – Zoom in with sniper rifle, shoot the moot, and then you can cycle through sizes by shooting it again.
Antonio Outfit – Finish the "Making Toni" mission
Micro SMG (to be purchased at AmmuNation) – Finish the "Don in 60 seconds" mission
Bickle '76 – In the Taxi, drop off 100 passengers
Cox Mascot Outfit – Beat SlashTV twice
Bullet Proof PCJ 600 – In Biker Heat Mission, take Wayne's Bike
Avenging Angel's Outfit – Finish "the Frighteners" mission
"King" Jumpsuit – Finish all the story mode missions
Dragon Jumpsuit – Finish "Crazy 69" mission
Chauffer's Outfit – Finish "Rollercoaster Ride" mission
Fireproof Toni – Finish level 12 in firefighter missions
$4,000 at Capital Autos – Beat Car Salesman level 6
$10,000 – Get all 26 unique jumps
Hero Costume – In Shoreside Vale, beat level 15 of "Avenging Angels" mission
Generate a Speedboat at Portland Ferry Docks – Beat the game 100%
Get 4X the cash for cars at the Scrapyard – Finish the Scrapyard motorcycle challenge
Leone's Outfit – Drive to your house at beginning of game and walk to the clothes icon
Bulletproof Super Angel Bike appearing at Portland safehouse – Finish in Portland the "Avenging Angels" mission
Upgraded Sanchez – Finish all 10 courses at the dirt bike course in Portland of "Bumps and Grinds"
Bulletproof Super Land Stalker appearing at Shoreside Vale safehouse – Finish Tourism missions
Get Cash from "Hogs and Cogs" – Sell off 40 motorcycles in Belleville Park, Staunton Island
Getting Busted will not Cost You Money – Finish "Avenging Angels" missions in Staunton Island