The Ballad of Gay Tony - A review of an Episode of Liberty City GTA 4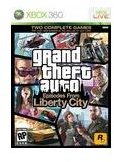 What are you?
The Ballad of Gay Tony is a downloadable episode for the Xbox 360 version of Grand Theft Auto 4. It is the second installment that Rockstar has distributed on Xbox Live; however if you don't own GTA 4 you can still get this episode as a stand alone game by renting/buying the GTA 4 episodes from Liberty City which includes The Lost and the Damned, the first downloadable episode. It costs the same if you buy the data online so whichever poison you pick you'll end up paying for the same ticket.
The Good: Recorded Motion
The characters in this episode of GTA 4 are much easier to connect with than those of The lost and the damned, or even GTA 4 Liberty City. Maybe I'm alone in this manner, but I feel the satire on the rich, capitalistic side of America strikes home much easier than the biker gang stories. That being said I was more empathetic towards Gay Tony than Niko, or those bikers; but maybe thats just me. Rockstar of course has put loads of production value into the story and animations, so expect a classic GTA experience.
The only con to this side of GTA 4 Liberty City is that there is so much animated sex. This isn't a bad thing, and I'm all for games taking a turn towards maturity, but the depecition of sex and execution of the animations are just so crude. We have a lot of catch up to do on the romantic side of video games. Just look at films, they inspire emotion, whereas video games just insipre comedic relief in this area.
More Good: Every game needs a 'Q' from Bond.
Guns, equipment, and weapons. Whats new exactly? Well theres everything from GTA 4, and some of the guns from the lost and damned (grenade launcher), and theres a new sports car called the Bullet. I think the selling point of this content, is the parachute. It's a feature that was dropped from San Andreas, a feature that all fans voiced disappointment about. Heres my speculation, they saved features from the original game to attract more buyers to the content. That being said the parachuting is very fun, and the new chopper with missiles attached make for a more destructive GTA 4 feel that some may have felt was missing from previous installments. Also to ensure more destruction there is an APC vehicle which isn't quite the tank from previous GTAs but it is a step in the right direction for those of you who felt a lack of explosions.
More Good: Manage the Club and other Mini games
There is a fun, distracting mini game where you manage the straight club that gay tony owns. You essentially go in, and watch for trouble; this trouble appears in several forms: someone not paying their tab, someone who's a little too drunk, a man hitting on a waitress a little too hard, or when a celebrity needs some fast food ASAP. When you are off duty you can drink at the bar, play a drinking game, or dance in the club which ultimately leads to banging a girl in the bathroom. All of which (except the sex) are mini games.
There are also side missions: drug wars, and parachuting challenges, both of which will give you a few hours of gleeful playing time.
Fly High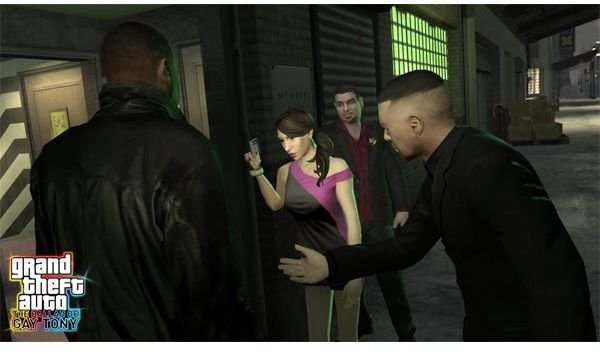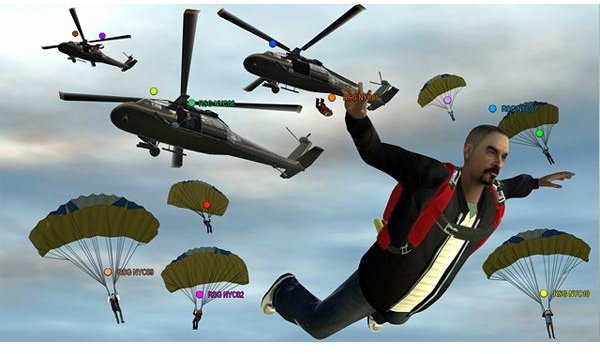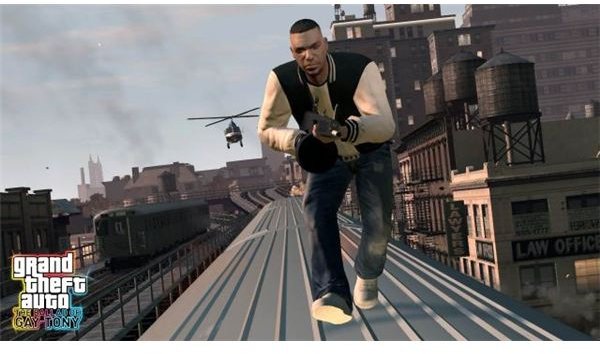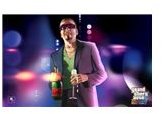 Good: Multiplayer
There aren't any new modes, however parachuting, new guns, new cars, adds to the mayhem. However the formula is still the same, and this 2nd installment further divides the online base of players and you will spend quite a bit of time looking for teammates/enemies, so that is a little con in the greater pro of multiplayer.
The Bad
Although it seems to happen a lot less frequently (thank god developers listen to fans a little now-a-days(thank you twitter, facebook, or whatever social tool they listen to) buddies will call you up every now and then to drink, or bowl or whatever. If you decide you don't want to play a mini game and listen to your friends talk at you, then you lose respect from them, which only matters if you play for as long as me, and eventually the friend who brings you the best guns, cars, etc is too busy for you. I have to deal with people on the phone in real life, why would I want to do the same mundane things in a simulated environment and then be punished for my preference! That being said, having a sports car driven to you, and a gun van with a parachute in it available is very convenient.
The graphics are looking more and more dated with each new game that comes out. Maybe I am just spoiled but my GTA disc constantly had disc reading issues, even though I take very good care of all of my discs. You can avoid this by getting the disc version of this DLC, or you can wait until the PS3 gets the downloadable content. Rockstar did say numerous times that the exclusivity of this content is timed, and that a contract between Rockstar and Microsoft discourages Rockstar from publicly announcing the details of the contract. That being said, read this as a rumor.
Short, sweet, and expensive.
GTA 4 Ballad of Gay Tony




And
Not many companies get away with charging 20 dollars per downloadable episode, yet they convinced me to buy both with my own money. Maybe it was the parachute, or maybe it was because I wanted to get more out of GTA iv, when I had been initially so excited about it. That being said, many people are going to be deferred from this content because of the price tag. Heres my advice. If you own GTA iv, download Gay tony, but not the lost and damned. If you don't own GTA iv, wait until the disc which contains both drops in price. The disc will likely cost less, but the downloadable content never depreciates in value. Either way, there is quite a few hours of fun available even if you don't like doing side missions.
The Ugly (4 out of 5)
Ultimately this episode provides a side of GTA many thought it was missing; however I believe these features were withheld from the original game to ensure DLC sales. If you are as foolish as me, you will have spent 100 dollars on a single game. 60 dollars for the launch of GTA iv, 20 for the lost and damned, and now 20 for gay Tony. Some articles out there ask questions like, would you pay more for video games? Are video games going to get more expensive? Well look around, games like Fallout, GTA, Dragon age (with DLC available on day one), and Call of Duty, are already more expensive than 60 if you want the full experience. Whatever side you take on the DLC argument, just be aware of what you are paying for.
If bright hub had a scale out of ten, I would give it a 7.5, but since there are only 5 stars.. I'll give it a 4.
I played for about 20 hours, completing the game, and most the side missions. Paid 1600 microsoft points for the content. However it is also available for 40 Dollars on the Episodes from Liberty City Disc.