Video Games for Cheap – Top 5 Websites for Gaming On A Budget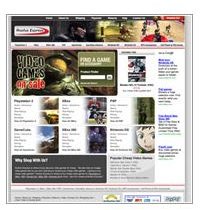 Gaming On A Budget
Gaming on a budget is not an impossible task. You can save while you play. Whether you're shopping for the holidays, special occasion, or for yourself you can get the latest games at a reasonable price if you look in the right places. There are millions of websites online that offer good deals on games. If you roll up your sleeves and do some major Googling you can locate sites that sell current inexpensive games all year long. Luckily, I've done some of this tedious research for you and will be touching base on five of the best online shops to purchase video games for cheap.
Roofus Express has to be the best place to find a bargain on games. You can actually save up to 70% on brand new items. They carry a wide selection of video games for Playstation 2 (PS2), Playstation portable (PSP), Xbox, Xbox 360 and others. An assortment of games from classic consoles such as the Nintendo Gamecube are available at prices that go for around seven bucks. Roofus Express has a stellar reputation among their customers. In the gaming market since 2005 they've been selling discounted games with five star customer service for years. All items are quality and shipped on time. The company is an established Ebay power-seller with an exceptional positive rating of 99.5%.
What makes Roofus Express stand out from other online shops is the variety and convenience they dedicate to customers. In addition to countless video game titles for practically every system known to man they sell discount MP3 and cell phone accessories. It's an electronic haven for any gamer. To ensure buyers are getting the very best deals Roofus Express offer an email list that you can join to get a heads up on any exclusive specials or promotion bargains. What makes this site extremely convenient is the cool game finder tool to speed up the purchasing process if you know exactly what you're looking for. They also accept PayPal along with most major credit cards. Roofus Express is your one-stop center for low cost games.
JJGames is one of the best used game stores online. You can get quality playable items for under two bucks. They even sell consoles, controllers, and various gaming accessories. Over hundreds of perfect condition pre-owned video games are available in-stock daily. Although some people scoff at the idea of used games they are one of the best and most reliable methods of gaming on a budget. Rentals can be quite costly but buying a gently used game at JJGames will save you a bundle. A bonus at this online store is their free shipping policy for any orders over $25. This guarantees you won't be charged anything extra. The standard shipping cost is relatively low keeping the prices as a bargain. JJGames ships to over 33 countries worldwide accepting payments by credit card or PayPal.

The name says it all. This website is more of a directory of video gaming deals. Cheap Ass Gamer features an extensive listing of inexpensive games that you can buy from other sites. Fellow gamers post where they happened to find the best deals on the hottest games. You get an in-depth opinion of not only the stores but the game itself. Anyone who wants to finds out where the latest deals are should definitely check out this site. The average saving possible on CheapAssGamer is estimated between $10 to $30 off the standard price of popular games. Guest have limited access so I recommend that you register with the site to really find the lowest prices.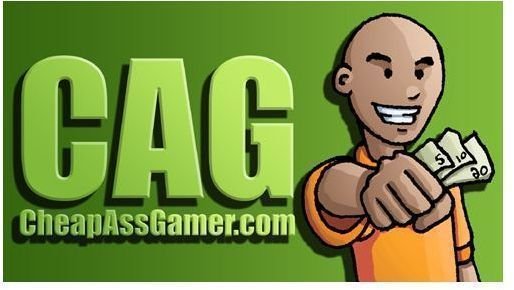 Playswitch is a site that offers a different type of method for gamers to save. Unlike other used game sites where you're simply purchasing someone else's item Playswitch features a trading option. You can add your previously owned games, trade them for new ones, and set your own price. Most trading sites have fixed price ranges depending on the quality or genre of game. Playswitch offers more freedom to traders. They have a variety of new and used games for substantially less. Depending on how many games you wish to buy or trade a month the average gamer saves between $23 to $230 on Playswitch. All games submitted for sell are in excellent condition adhering to the demanding guidelines set. Every time you sell or buy something on their site you earn extra points toward games and free transactions. What I like about this website is the fact that it's an honored member of the Better Business Bureau and an array of gaming communities. The customer service is extremely friendly and on call 24/7 to address any problems or concerns.

Swaptree is a great website for people who are tired of the games in their collection but they don't want to spend massive amounts of money buying more games. The solution is simple. Trade the video games you currently own for the video games you want. At Swaptree you trade your video games for other titles, books, CDs, and DVDs of your choice. Once you input your game in their system a list appears of items you can instantly receive for exchanging your item. The entire process is basically free. A feature on the website allows you to print postage right from your computer. You end up reducing your carbon footprint as you discover the latest games. Swaptree also has video game strategies and cheats available too. It's a great saving alternative if you already have a decent amount of games in your shelves.