Where to Find Free PC Classic Games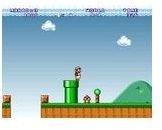 Introduction
With the holiday season just around the corner, parents, kids, and others are gearing up for the latest and greatest offerings of the video games that have been out or are coming out just in time to be gift wrapped and placed under the tree. There are some great stuff that came out in the year 2010, like the long awaited next expansion for World of Warcraft: Cataclysm or that of Call of Duty: Black Ops.
But sometimes a gamer feels a bit nostalgic, especially if they were apart of the original generations that grew up with PacMan, Space Invaders, Super Mario Bros, and DOOM. With all the new graphics, storylines, and consoles that are out, is there any place where someone can find classic PC games?
Free PC Classic Games
The answer to the above question is a big yes! There are several websites in which a video gamer can enjoy those days past of chomping on some ghosts or avoiding barrels thrown by a very angry ape that's holding your girlfriend hostage. Below are a few websites that host a number of free downloads for free PC classic games, as well as some sites where you can find those classic games for under $5 or $10.
The first website is that of Classic Retro Games, a place that holds hundreds of free downloadable video games from the 1970s,
1980s, and some from the 1990s. If you love some of the classics, like original Donkey Kong, Super Mario Bros. (original, re-release, 2, and 3), as well as some other classics, this is the website for you.
The next site is Classic PC Games, a site similar to that of Classic Retro Games, but not with as many games as the previous website. However, there are still some good versions of arcade favorites here, such as Lemmings and Bust A Move.
In both cases of these websites, a user will need to download what is called an emulator in order to play these classics for newer versions of Windows (both of these sites are only for Windows platform users). An emulator is a piece of software that emulates something, rather it be making your Mac laptop think it's running Windows or mimicking a newer environment to that of an older one, like DOS games to that of Windows Vista.
Games That Won't Cost You (Much)
While the above websites are just a few in which you can download free classic games, there are websites and companies that do sell classic video games that won't break your bank. One website is that of Steam, which is good place to download and play not only

current video games, but classic games like Age of Empires, Civilization, and Fallout.
Most of Steam's games can be as little as $1 and upwards of $100, however one of the great things about Steam is the ongoing sales that happen just about every week. These sales usually have price cuts on favorite and popular video games - one week, the new Batman: Arkham Asylum dropped from the regular price of $49.99 down to $19.99, while another week there was a special sale corresponding with the release of Fallout: New Vegas.
These listings are of course for online places to seek classic PC games, but that's not to say that you can't find great deals at your local video game store. Game Stop, for instance, will usually have a supply of great classic games for not only PC, but XBOX, Nintendo, and Sony games for under $20 and sometimes less than that. And with the holiday season coming up, you can expect more finds and lower prices all around the Internet and local stores.
Image content @ Classic PC Games, Steam