The Best Free Metal Slug Online Games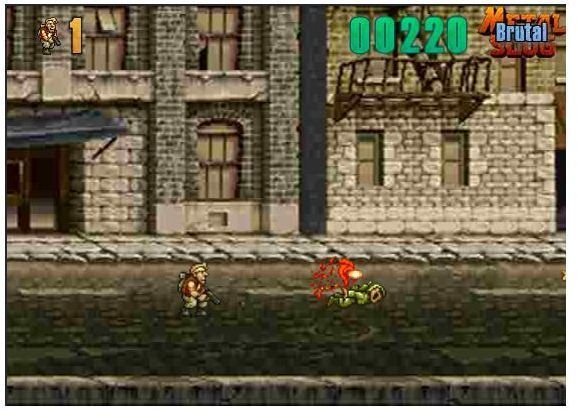 The Best Metal Slug Online Games
Developed by SNK Playmore exclusively for run and gun fans, Metal Slug created its own niche in the side-scrolling action gaming universe through its fluid hand-drawn animation and superb sense of humor. Released initially for the Neo-Geo platform, this fast-paced two-player action game was later ported to several other platforms, including PlayStation and Sega Saturn. Metal Slug Anthology was a big surprise (and a pleasant one indeed) for all fans. This cool compilation was initially released for PlayStation 2, Windows, PSP and the Wii platforms in 2006. In 2008, a new Metal Slug was launched for the Wii Virtual Console.
Besides consoles, there are many free Metal Slug online games on the Internet. Some are fan-made games that contain the original sprites, while others are revamped versions of the original. Here are some of the best free Metal Slug games online that just require the latest Flash player and your browser:
Metal Slug Brutal
Created using the original Metal Slug sprites, this fast-paced action game is an excellent way to relive the original game. The only drawback is that you can only shoot, and this means there's no grenade throwing fun. Nevertheless, this is a pure 2D platformer with loads of pyromaniacs and bosses galore. Controls are quite simple: you have to move players using the arrow keys; shoot and jump by pressing the Z and X key respectively.
Play Metal Slug Brutal Free Online
Metal Slug Special Mission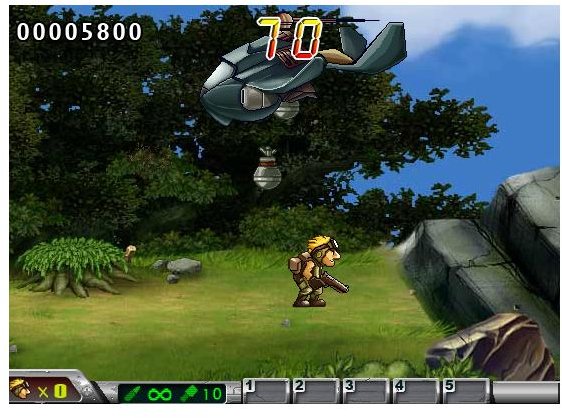 An "insane recreation" of the original Metal Slug game, Special Mission is one of the best free Metal Slug online games available on Newgrounds, home to some of the best fan-made and original free flash games. The best part of the game is the 2D graphics, hand-drawn animation that will remind you of any previous Metal Slug games. Special Mission has numerous enemies to gun down, including deadly choppers and destructive enemy tanks. You also have grenadiers and rocket launchers blocking your path.
Special Mission has also been reviewed in Bright hub's best online shooting games article already due to its great fun value and non-stop action. The only drawback is that it is not in English. But, here's a trick: on the main menu, click on the second button to view a brief tutorial. You can easily understand how to move your character and shoot, throw grenades at your enemies. If you want to change the keyboard settings, just click the last button on the main menu. You just have to press the desired key to simply change the key settings.
Special Mission allows gamers to throw grenade and launch rockets on enemy tanks. This makes the game pretty interesting and addictive. Overall, it is a must-play for all hard-core Metal Slug fans.
Play Metal Slug Special Mission
Metal Slug Rampage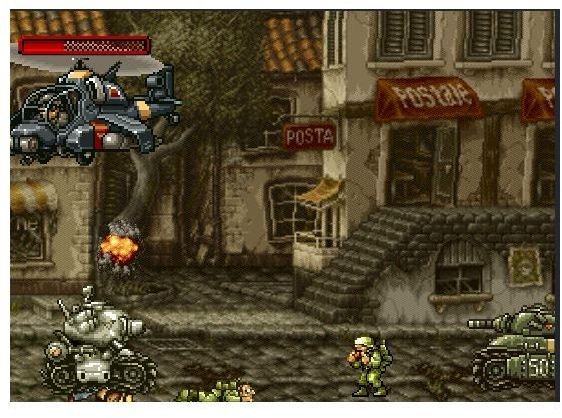 This game lets you ride the Super Vehicle 001 (Metal Slug), a nice little cartoony silver-colored tank that can wreak havoc on foot-soldiers and other enemy tanks. You don't have to kill enemies with the machine gun, just squish those puny soldiers by running over them. Controls are easy. Press A to fire machine gun pellets, D to launch rockets, and S to jump (yep, this tank jumps too!). You can adjust the machine gun position by pressing the Up and Down arrow keys and move the tank forwards and backwards by pressing the left and right keys. All sprites are borrowed from the original Metal Slug series. If you are looking for the best Metal Slug online games, but without the run and gun action of Marco Rossi, then Rampage will suit your choices.
Play Metal Slug Rampage