Find MMORPG Free Trials and Play Online Roleplaying Games for Free: Play a Free MMORPG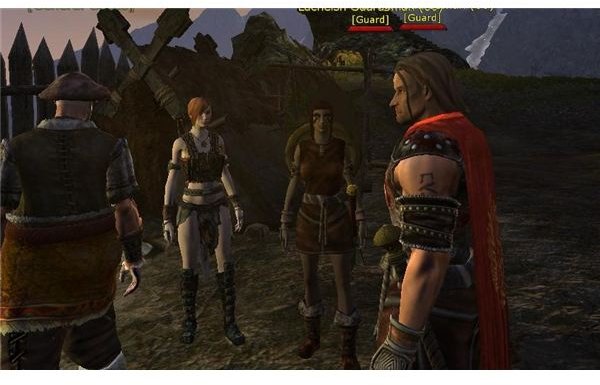 The Search for a Free MMORPG
A decent free MMORPG is sometimes hard to find. While there are plenty of free MMORPGs around, often they just don't have all the content gamers are looking for. Whether you're a PvPer or a roleplayer, subscription based MMO's allow gamers to fully immerse themselves into an online world with heaps of content, updates and expansions. If you're craving more than just your average free MMORPG, why not try one of the subscription based MMOs currently offering free trials.
Age of Conan: Hyborian Adventures
Age of Conan: Hyborian Adventures (AoC), by Funcom, is an MMORPG based on the fantasy world of Conan as written by Robert E. Howard. Claiming to be the sexiest and most savage MMO created, AoC has recently released a new expansion: Rise of the Godslayer. Offering 10-days of free play, gamers can play all the content of the starter island, Tortage, with some restrictions, such as not being able to send mail or trade.
Everquest II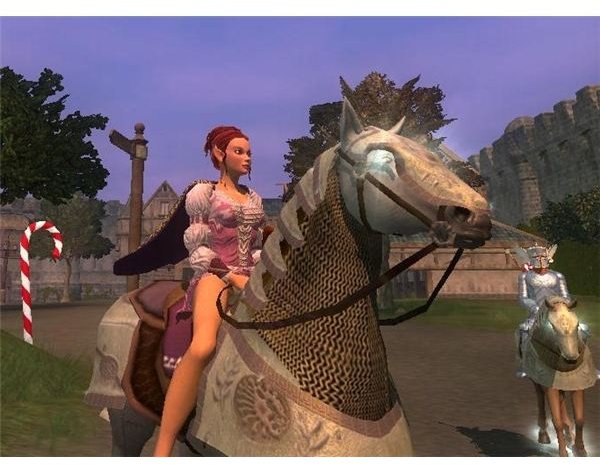 Everquest II (EQ2), by Sony, is an oldie but a goody. Everquest II is a fantasy MMORPG which the game developers continue to improve and add content to; the most recent expansion being Sentinel's Fate. EQ2 currently has a 14-day free trial and gamers can keep the game and the four expansions when they upgrade to a full subscription. Sony also has the EQ2 passport, which allows returning players to purchase the passport for $5 and gives 3-days of consecutive game play in a calendar month. Sony are also offering a free-to-play model in addition to their subscription based service, known as EQ2 Extended.
City of Heroes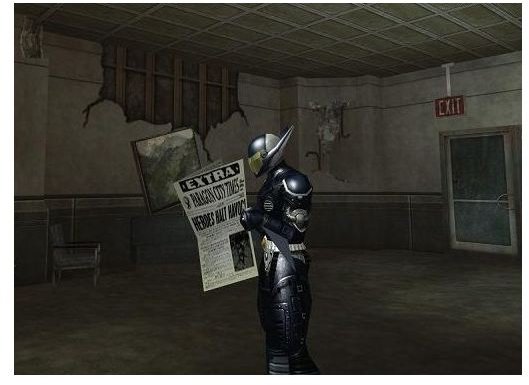 From NCsoft, the developers that brought us AION, comes an MMORPG of cute costumes, flight and superpowers. Want to be a Superhero? City of Heroes (CoH) is an online roleplaying game that brings comic books to life and is currently offering a 14-day free trial.
Lord of the Rings Online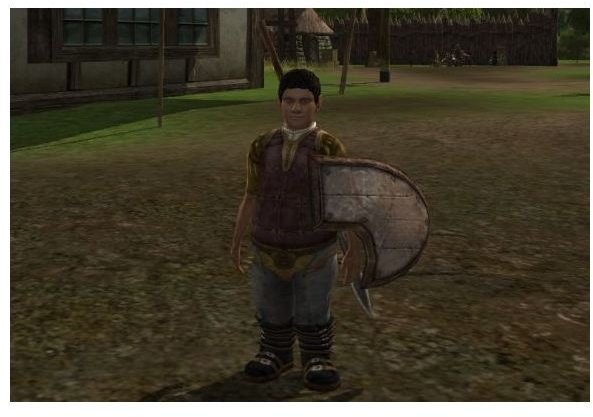 Lord of the Rings Online (LotR), by Turbine, is based on Tolkien's fantasy world featuring Hobbits, Elves and much more. The adventure is set in Middle-Earth and has stunning graphics and non-stop adventure. Currently offering a 10-day free trial, LotR is also planning to go free to play (F2P) in the near future.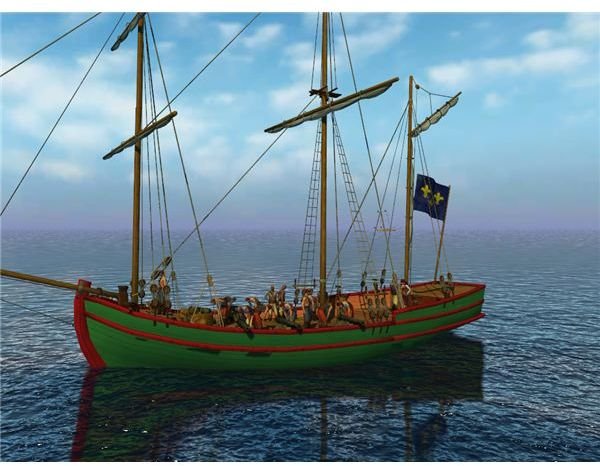 Pirates of the Burning Sea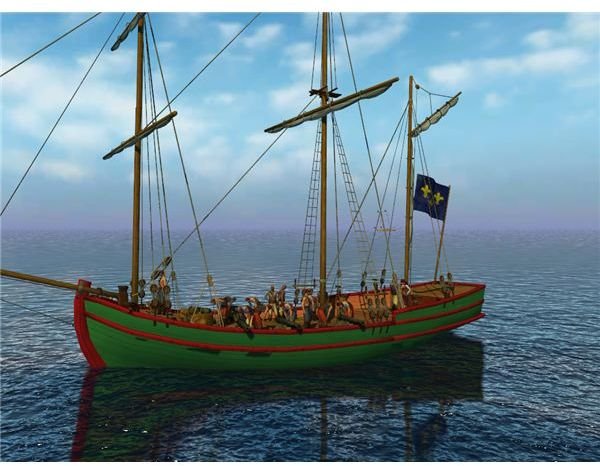 Pirates of the Burning Sea, by Flying Labs Software/Sony is another free MMORPG at the moment with a limited 14-day free trial. Pirates of the Burning Sea (PotBS) is an adventure set on the high-seas where gamers can play one of three nations (French, English or Spanish) or become a dastardly Pirate!
Vanguard Saga of Heroes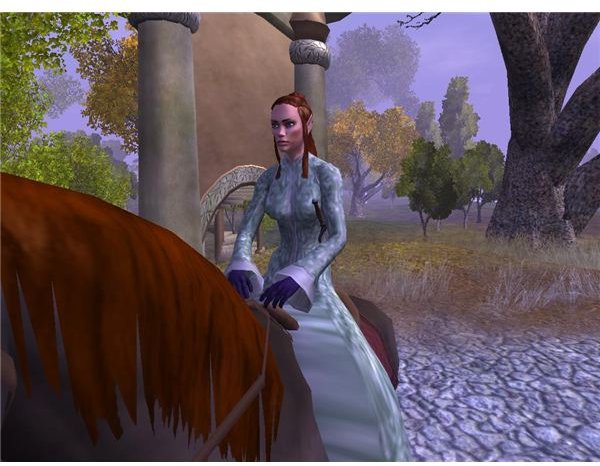 Vanguard Saga of Heroes (VSoH), by Sony, is a fantasy MMO with an unprecedented level of character customization, over 30 mounts available and all the usual content an MMO offers. Currently offering a 14-day free trial, boasting a small downloadable client for easy access, gamers will receive a pair of Gnomish Rocket Boots (speed boots) when they upgrade from the trial account to an active account.
Warhammer Online: Age of Reckoning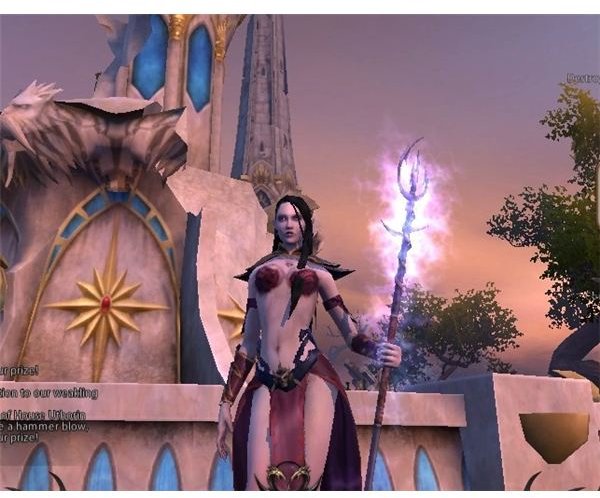 Warhammer Online: Age of Reckoning, by Mythic Entertainment, is a fantasy MMO that offers Realm Vs Realm conflicts, scenarios and constant battles. Mythic are currently offering 10-days free play for returning players. They also have a recruit a friend program and an endless trial. Mythic's endless trial makes Warhammer Online a free MMORPG because it never ends! While gamers can play for free for life, they are restricted to Teir 1, which includes scenarios and questing, but restrictions apply such as gamers can't access capital cities or use the bank, auction house or send mail.
So if you're looking for a free MMORPG, consider one of the monthly subscription based MMOs. Play it before you pay, that way, if you don't like one MMORPG, you can move on to the next!