Best Free Online Parking Games - Virtual Crash Course Driving Lessons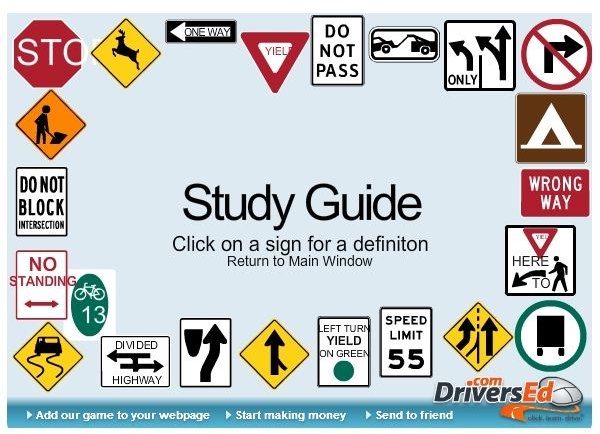 Driving Games - Crash Course Driving Lessons
Learning to drive can be fun when you add virtual games to the mix. Although, the majority of parking car games online are meant for entertainment there are a few that will help players prepare for their license by reinforcing the common procedures they are learning. It can aid in building confidence and make an individual's comfort level with the idea of driving higher. Practicing road sign meanings and parking through game playing is a friendly-approach to tackling a sometimes intimidating test to study for. If you love playing games than some of these free Drivers's Education themed games might provide a nice productive break from flash cards and booklets. They should never replace or substitute actual driving lessons.
Parking Car Games Online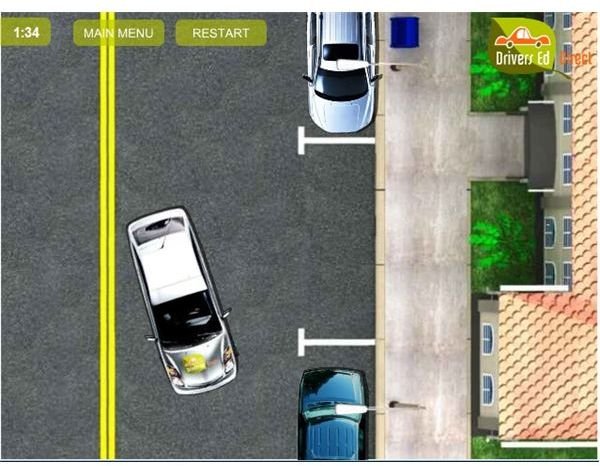 Three of the most popular games to play are Drivers Ed Direct Parking Game, Drivers Ed Game, and DMV. In the Drivers Ed Direct Parking Game users hop into a Toyota Prius to practice parallel parking. Using the arrow keys on the keyboard players must attempt to park without running into traffic or crashing into other parked vehicles in the process. There are four challenging levels increasing in difficulty as a player progresses. The game is hosted on Driverseddirect.com. Helpful driving tips and resource links covering road laws are also listed on the site. It's a great way to play while still studying.
The Drivers Ed Car Game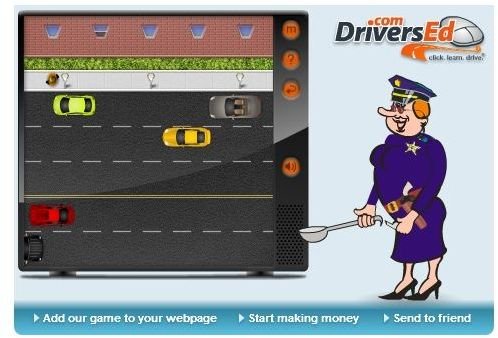 The Drivers Ed Game is another favorite among driving students. In this free online parking game players are somewhat challenged. There are five levels consisting of parallel parking, left turn at a four-way stop, left turn at a green light, proceed four-way stop, and pulling out of a parking space. After completing the practice of each lesson users are prompted to take a test completing all five individual tasks. This game is fun due to the extensive levels and techno tunes in the background. This parking game and other driver's education applications for the iPhone can be found at Driversed.com.
Free Driving Lessons with DMV Game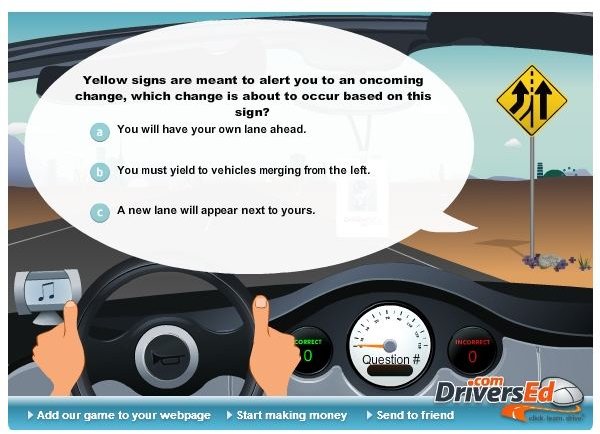 Users will feel like they're getting free driving lessons when playing the game DMV. This game focuses on road signs. Players get an opportunity before the game starts to study the various sign meanings. This serves as an excellent additional review tool for someone preparing for their permit test. Users take the steering wheel and go for a nice drive. The vehicle will stop when it comes to a traffic sign and a question will be asked about its meaning. The dashboard keeps track of the score. Every time the answer is correct the car speeds up and when it's incorrect it slows down. A really cool feature in the game is the in car radio. It has four default music tracks that players can listen to while cruising and quizzing. An assortment of other parking car games online can be played at freewebarcade.com. They feature over 50 games to play including favorites like Super Parking World, Bombay Taxi, Valet Parking Pro, Mafia Driver, Glamour Parking, and Park Master. Even though games like these are meant for entertainment they are great confidence boosters for driving in real life as well.