The Best Free Online Tattoo Games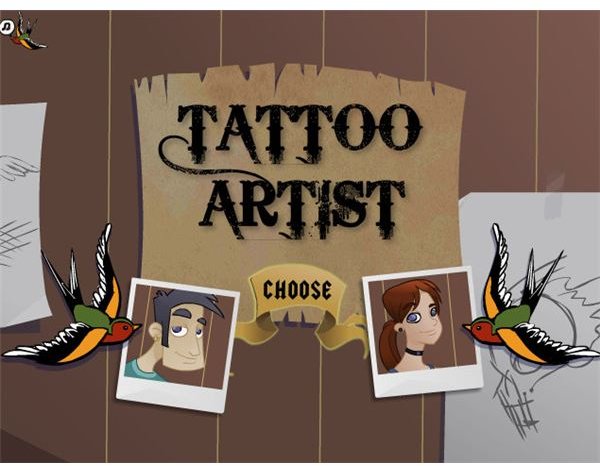 Best Tattoo Games Online
The best online tattoo games allow you to design your own virtual tattoos using a variety of ready-to-use designs. There are also games that let you create tattoos using various needle strokes and colors. You will also have to wield a realistic tattoo machine that wobbles every single minute and makes designing difficult for you. Well, tattoo designing online can never be so easy after all, especially when you have games like Tattoo Artist.
Tattoo Artist
No game simulates tattoo designing the way Tattoo Artist does. This online game allows players to design a tattoo using a tattoo machine that behaves exactly like the real one. Everything from needle wobbles to the pain experienced by customers can be seen in Tattoo Artist. The objective is to design a tattoo on an outline using the right needles and paint the tattoo with various colors. The player gets hired as a tattoo artist and it is his or her duty to keep customers satisfied, else they will "get fired" and will have to play the game once again.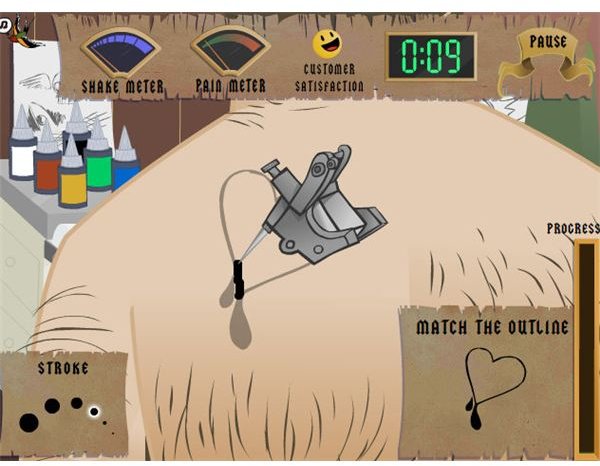 The game has several "meters": a pain meter that shows the level of pain experienced by the customer when designing the tattoo in his or her skin, a shake meter which shows the needle wobbles and the customer satisfaction meter which goes down as soon as you miss the outline. Designing a tattoo online was never so difficult, especially when you have a sensitive meter that wobbles every minute.
Tattoo Artist has some nice visuals. The tattoo machine animation is superbly executed. You can clearly see the outline and then follow it using your in-game machine. You can also choose the right strokes and colors and make the tattoo attractive. Make sure you select the right colors as mentioned in the inset image. You don't want to anger your customer and your boss, don't you?
Tribal Tattoo Maker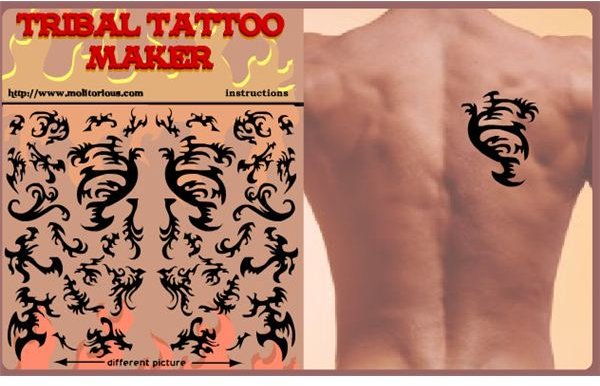 Want to know how a gothic looking vampire flower would look when designed on your arm? Well, this simple online tattoo game does exactly what you've been looking for. It displays a variety of tattoo designs on one side and an image of person's arm, back or neck on the other side. All you have to do is drag the tattoo designs and drop them on to the images to design one. You can choose other images to drag-and-drop the tattoos. While this game isn't as good as Tattoo Artist, it is fun and lets your imagination run wild by using its ready-to-use tattoos.
Miss Tattoo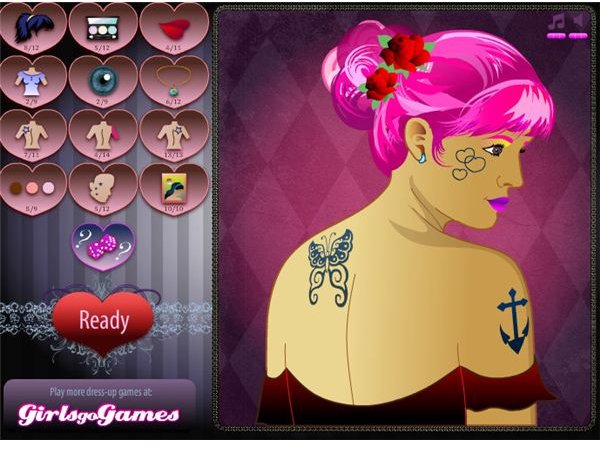 This online dress-up game involves some tattoo designing too. The objective is to dress up a gorgeous lady using a wide range of accessories. You can change her eye color, her hair color and even design a gothic tattoo on her back, completely revamping the way she looks.
In Miss Tattoo, there are lots of tattoo designs to choose, including vampire flowers, Japanese letters, anchors, abstract designs and many more. And if you want to make things quick, just click the dice icon to randomize designs. Once you've finished, click on the Ready button and save your work or take a printout to show it to your friends. Although Miss Tattoo is a dress up game, it is one of the best online tattoo games that let you design ready-to-use tattoos on a virtual girl.