Are You Looking For Star Wars D20 Character Sheets?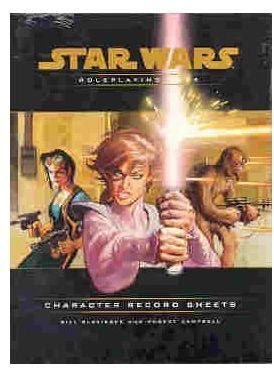 D20 Star Wars
Star Wars is certainly not a new name in pen and paper role-playing games. As I outlined in my article: A History of Star Wars RPGs, the Star Wars franchise enjoyed several renditions of table top role-playing games, starting in 1988. This edition was followed by several revised editions, but the D20 version didn't come around until the year 2000, published by RPG giant, Wizards of the Coast.
Basing this version on their popular D20 system meant more flexibility for gamers to transfer their characters from one campaign setting, such as D20 Modern or D20 Future, easily converting their characters, or perhaps taking characters from the Star Wars campaign setting and inserting them into their own D20 based campaign.
In addition, gamers who were already familiar with the D20 way of life would not have to learn a new system from ground up to play D20 Star Wars.
Downloadable Star Wars D20 Character Sheets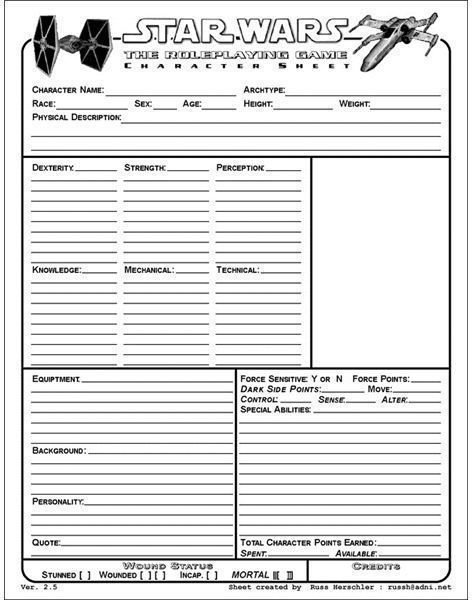 Sticking with the official original release character sheets always ensures that it's got everything you need on it for your character. Sometimes with custom sheets information may be missing or just not organized as well as it could be.
Like other role-playing games, in addition to pens, paper, dice, and source books, you're going to need to need Star Wars D20 character sheets.
As with any of their character sheets, Wizards of the Coast allows for downloading and reproduction of the original official character sheets for personal use. You can download a PDF of the original Star Wars D20 character sheet here. They also offer a D20 starship record sheet and a D20 vehicle record sheet for download, hosted by RPGSheets.com.
For those of you who prefer to download custom character sheets, The Star Wars RPG Wiki offers a 3 page downloadable Star Wars D20 Character sheet PDF for download. This Star Wars D20 character sheet offers some improvements over the original including an expanded section for equipment and personal notes.
If you prefer something a little more dynamic than a simple PDF to print out, The Star Wars RPG Wiki also offers a custom Microsoft Excel spreadsheet Star Wars D20 character sheet for download.
Once you get a character sheet that fits your needs, head on over to gatorgames.com and take a look at the Star Wars RPG accessories, source books and miniatures they have for sale to help complete your Star Wars RPG collections.
Your Turn
Have you played Star Wars D20 and used official or custom Star Wars D20 character sheets, and want to share your thoughts? Have you designed your own sheets that you'd like to share? Do you have feedback or input on any of the information within this article, please post in the comments and share.
Sample contents.