Five Of the Most Popular Company of Heroes Mods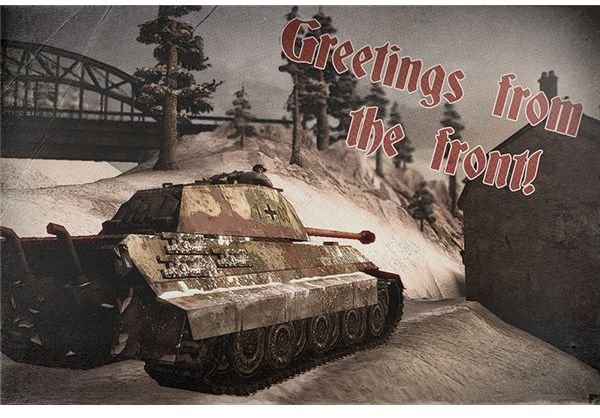 CheatMod
This popular mod does just what it says on the tin, or allows you to add resources, spawn units and much more. The latest version is 2.501 which adds new units for the Tales of Valor expansion. This mod is particularly recommended if you like to test your strategies in the game before taking on more experienced players, or if you simply want to have fun with some of the novel units like the Eselschreck. Some of the features offered by CheatMod are:
- Toggles to switch off enemy AI, regardless of the difficulty you are playing at. This allows you to easily capture points, territory and just kill Jerry off.
- Instant veterancy upgrades, instant building production or just spawning whatever unit you want, all by pressing hotkeys.
- Eye-candy features such as changes of atmosphere, lighting, unlimited camera zoom and new units for both allies and axis.
- Custom map support
All the above can be done by simply using pre-defined hotkeys in-game, and the installation instructions are provided in the compressed archive. The mod is recommended, and you can find a download link in the references section.
Battle Of the Bulge
BoTB is a hefty work, with the various aspects (such as maps, coding, and models) put together by dedicated moddb.com and 1337coh.com community members. It offers up to 20 new historical scenarios, new units like the 101st Airborne, and new models/skins for many units (i.e. Pak40, Panther, Stug etc.). There is an incredible amount of content in the mod, and substantial work went into the original/subsequently released updates, so playing the campaign is quite rewarding and you won't feel short-changed. Some of the features include:
- All new capture system, not making use of strategic points; simply settling more units than your opponent into territory will instantly capture it, making it a more realistic experience.
- A more immersive experience by adding subtle touches of realism, like tire-puncture if driving through barbed wire, use of smoke-grenades by infantry, longer construction times, limited line-of-sight for tanks and much more.
- Some nice aesthetic touches for units, icons and skins, with a somewhat refined GUI.
- New doctrines and squads, adding a further historical touch to your BoTB campaign, rich and immersive.
If you particularly like playing single-player campaigns you will probably love this mod. It enriches the game with the possibility for further scenarios, adding to what is already given in the vanilla game and the two expansions. The download link is at the bottom.
Normandy 1944: European Theatre

Though this mod is a sequel of Tales of Valor, it can be considered another overhaul, since it changes many game-play aspects of the game. It definitely deserves a place amongst other notable Company of Heroes mods, adding new subdivisions when choosing a doctrine (new buildings and units available), new command trees, more realistic emphasis on skirmishes and combat, and stunning new artwork. Normandy requires more resources than the original game, such as more RAM and better graphic hardware. Some of the changes that come with the mod:
- New subdoctrines when choosing a commander: for instance Infantry division offers 1st Infantry division and 2nd Ranger battalion, Airborne division offers a Glider regiment and British 6th division. There are many more and they all come with new units.
- Realistic combat, which means you need to pay attention to unit's commanders and vehicle maintenance or suffer the consequences. Fear plays a part in your advance and your squad must make sure they have field-visibility to be effective.
- Command trees are revamped, based on historical divisions in the Normandy phase of WW2. You now have 16 commander choices instead of the traditional 3 for allies and 3 for axis (6 commander choices).
- New sound, new units and skins, plus a user-friendly UI.
If you love COH and have exhausted every possibility by playing the single-campaigns time and time again, this mod will give you lots of fresh new content made available by dedicated community members. Requires Tales of Valor.
Europe At War
The original name for this mod was "Dartborne" and it is now being updated under the EAW name. It is a welcome addition to the list of Company of Heroes mods, but it doesn't offer the same comprehensive re-working as the previous overhaul mods mentioned. You can play this mod in multiplayer mode assuming whoever you are playing against has it installed too. Main features are:
- The number of men for each of the squads is increased.
- Tank power is increased, and AA/AT units are also more powerful to balance things out.
- Provision trucks have been added for all allied and axis factions, and the trucks can also spawn and provide weapons.
- Units like the Sherman Firefly, M7 Priest, Radio Operator and M5 Stuart.
- New units for commanders, like Sniper parachutists or Glider Jeeps for Airborne, Sherman Calliope or Pershing M26 for Armor and assault engineers for the infantry company, making a nice change from the standard flame-thrower wielding engineers (easily killed).
While not a huge mod by any means, EAW is still good if you enjoy minor additions to your game or wish to try out new things in your multiplayer game.
COH: Afrika Korps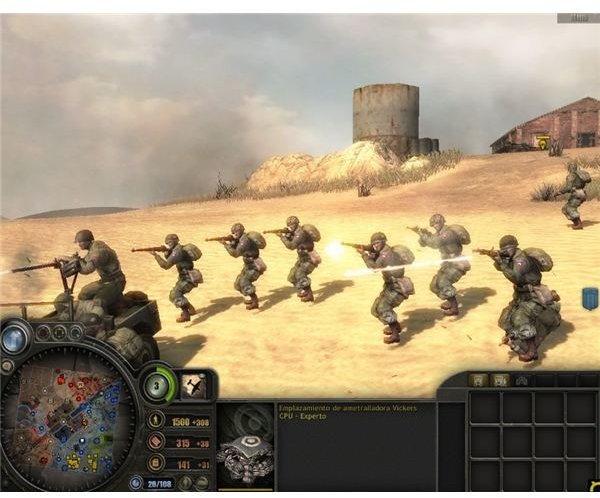 The Afrika Korps mod plays out the invasion of Africa in the early phases of WW2, and introduces new units and new maps which accurately depict that theatre. Introduction of new divisions for allies, like Patton's 7th and the British Long Range Desert group, and introduction of the crucial Afrika Korps for the axis add further scenarios to the list of Company of Heroes mods. There are no Italian units for the axis unfortunately, but it is still good to play through. Features include:
- New maps with desert terrain, featuring historically accurate scenarios in the WW2 African theatre.
- Plenty of new regiments and units, like the 7th Armor division, 30th Armored Corps, 1st Ranger Division and the axis 10th Armor Division and 501 Tiger section.
- Like the original game, emphasis is on real scenarios so an all-out blitz is not always called for. Hold out positions with Rommel's campaign or crush British forces with your Afrika Korps Panzer-division.
If you like spending time on hefty single-player campaigns, and have finished the game's OC already, then this mod is for you. Enjoy the mods and re-play those WW2 scenarios in the comfort of your own home.
References