Colin McRae: DiRT 2 Reviewed For Windows PC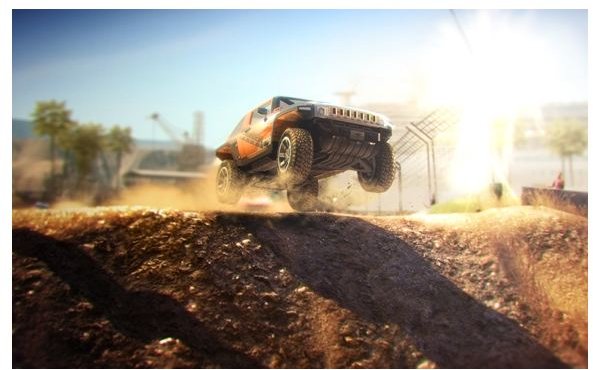 Off-Road Rally Action
Colin McRae: DiRT 2 is the first release of the popular off-road driving series since the rally champion's untimely death in 2007. In the intervening time the game has been given an overhaul, delivering what is surely the best looking driving game for the PC.
Known as DiRT 2 outside of Europe, this game is a single and multiplayer rally car racing game which features 5 event types (Rally, Rallycross, Trailblazer, Land Rush and Raid), a world tour mode and various contemporary off-road events as well as various real world drivers.
Hi Spec PC Needed
Minimum specifications for DiRT 2 are comparatively high – suitable for Microsoft Windows XP, Vista or Windows 7, the game requires at least 1GB of RAM (2GB for Windows Vista and Windows 7) and 10GB of hard disk space. A minimum of an Intel Pentium D 2.6Ghz or AMD Athlon 64 X2 is required – fast Pentium 4 processors are not suitable for this game.
Players with an ATI Radeon X1600 or higher graphics card or an NVIDIA GeForce 6800 will find that the game is quite punishing – a faster or overclocked card is recommended to enjoy the full visual impact of this game.
Competing in DiRT 2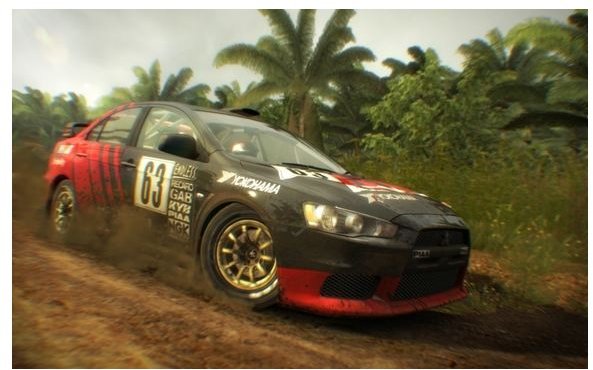 Fast, fun and frenetic, DiRT 2 is the ultimate racing sim. With a variety of tracks and locations, the game is best played with a gamepad – or better still with a full steering wheel and pedal kit.
Driving in real life is rarely portrayed realistically in games – here is no different, but as much detail as possible has squeezed into this game, resulting in a series of cars that handle as you would expect.
The PC version of DiRT 2 has a multiplayer mode available via LAN or Internet – a great option that takes the game to the next degree. Nothing beats racing against real competitors!
One thing that is very enjoyable about the game - other than the racing and the whole "tour" element of jetsetting around the world to race - is the end of race summary. This features a range of camera angles in a real time replay of your race, useful for seeing where you went wrong and why you reacted in a particular way.
Amazing Racing Visuals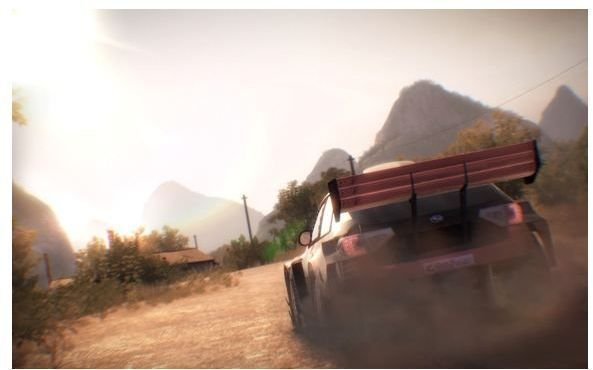 DiRT 2 features superb graphics – both vehicles and landscape are given equal attention and with a top end video card the PC version of the game is the equal of the Xbox 360 and PlayStation 3 releases.
As with all first person driving games, realism of speed is the key element to the graphics, and DiRT 2 does not disappoint, offering both the standard view (enjoying the action from behind the car) to a handful of others.
Dust, debris, sun glare, lighting on the car and circuits are all tip top, making this possibly the finest looking driving game to grace the PC Windows gaming platform.
While sounds are largely limited to engine roar and gear change, there's also plenty of track noise as well as various original soundtracks throughout the game.
The Ultimate PC Racing Experience (5 out of 5)
A superb game, Colin McRae: DiRT 2 is a great game for starters and driving game veterans alike. More accessible than the last Colin McRae game, DiRT 2 also features a great multiplayer mode which again expands on the previous release. The Flashback system is a great idea – used wisely it can make a much better driver out you and turns a good driving game into a great one.
Speed, great graphics and good sound all come together in this game to deliver a fine virtual rally experience – playing this game is also considerably cheaper and safer!