Get Your Rally On - More Ways to Play with DiRT 3 Downloadable Content

Ridin' DiRTy
Racing fans, start your engines once again for the third installment of the popular DiRT series, DiRT3. With more cars, more elements, and great race environments, PS3 and XBOX 360 owners can delve into a great rally racing game that makes you almost feel as though you're actually behind the wheel.
This experience is enhanced even more with the announcement from game developer Codemasters that there are now six downloadable content packages that players can purchase either through the PSN or that of the XBOX marketplace that can make great racing even better.
DiRT 3 DLC
First, what is downloadable content? Downloadable content or DLC, is a feature that is offered by the developer of a game or even the
fan community that is available for players to download. This content usually adds extra features to the original game, just as custom outfits or weapons, or can be an entirely new adventure that players can explore, either by triggering something as part of the story line or by finishing the game completing.
In terms of the DLC for DiRT 3, Codemasters provided a little information about upcoming content for players which essentially either adds more vehicles or addition tracks that players can race on. So far, there are five DLC packages for players to purchase, with hints that Codemasters will be handing out more during the rest of the 2011 summer.
McRae Vision Charity Pack
Named in honor of British rally racer Colin McRae, this pack includes a Ford Escort MK2 racing car that can be used in the DiRT tour, Single Race, Time Trial, and Multiplayer tracks at the 70's rally class. It is available for both the XBOX and Windows Live Games Marketplace for 160 points (around $2) and $1.99 for those playing on the PlayStation Network.
All proceeds go to the McRae Vision Charity, a charity set up in the racer's name after his death in a helicopter crash in 2007. This is the second time that the DiRT series has honored the driver.
Teams and Cars Unlock Pack
This pack allows for the unlocking of all teams and race cars for the DiRT tour. These drivers and cars can be used with the Single Race, Time Trial, and Multiplayer. It can be found within the Marketplace for 240 points and for $2.99 in the Playstation Store.
Power and Glory Car Pack
Released in mid-June, this pack gives players five additional cars to race around with. Included are the Chevy Camaro SSX, BMW M3, and the Ford Focus ST. Cars can be purchased in the pack for 480 points or $5.99 on the PS3, but players can also purchase the cars separately for 160 points or $1.99.
Monte Carlo Track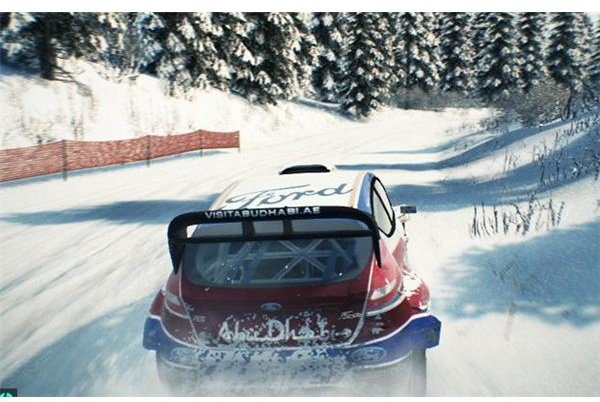 Announced and released at the end of June 2011, Codemasters gave players the ability to drive through the Alps and try their hand at the Col de Turini pass with eight additional tracks for racers to explore in this zone. Can be used for Single Race, Splitscreen, and online multiplayer game play. It is currently 800 points in the Marketplace and $9.99 for the PS3.
Mini Gymkhana Special
This DLC gives players the Mini Cooper S Gymkhana, mid-sized, customized, and tuned to be incredibly responsive. While not stated on the actual forums, players report that the car can be used in single race mode and time trials, but there is some question if it can be used during career mode (some say yes, others say no).
This pack can be bought for 160 points at the marketplace and $1.99 at the Playstation Store.
Horn Pack
Announced and released last week, this new pack features six distinctive horns that players can use to make people get out of their way. Featured horns include Master Blaster, Dinky, and Low Rider. This pack is offered for 80 points in the marketplace and for $.99 at the Playstation Store.
Where to Find DLCs
As mentioned, players can receive these downloadable content packages from either the XBOX Marketplace or the Playstation Store. PC players can purchase and download their content from the Windows Live Marketplace. Access to the content requires that you have are signed up for an account at either place and that you enter in your credit/debt card information if not already stored within the online system.
More to Look Forward To?
Currently, the community thread for DLCs is closed, but that could be just to non administrative members to post. With the latest release last week, there could be a chance that Codemasters may push another DLC. And even if these official content offerings stop, there is still the wide range of fans and gaming community that enjoys creating different downloadable content that they offer to fellow players.
As to which of the above make good downloadable choices, that is of course up to the player. As a fan of racing games myself, I would lean towards that of the Team/Cars pack or the Monte Carlo pack just to have more cars and locations to try out.
References
DiRT 3 DLC from the Codemasters Forums.
DiRT 3 on XBOX 360 from XBOX Marketplace
Colin McRae Vision Charity from Colin McRae.com
Image Credit: Codemasters Forums/author; Marketplace/author