5 Great Online Football Computer Games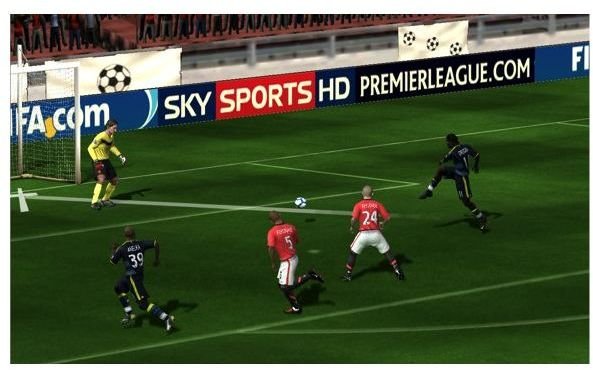 Introduction - 5 Great Online Football Computer Games
With the world's greatest football players gathered in South Africa to contest the 2010 Fifa World Cup, PC gaming football fans have only one thing to fear - how to keep themselves occupied during those long hours between the matches? This guide to online football computer games shows you where to find some fantastic and free football action on your PC to counteract those soccer withdrawal symptoms.
Fifa Online
EA Sports have just opened up the beta of their free-to-play football sim to everyone. Based on the long-running Fifa series, Fifa Online is a browser-based game that features competitive online play as well as a comprehensive managerial mode. Like EA's other free browser game, Battlefield Heroes, players can spend money in an online shop for cosmetic upgrades to the game but the core gameplay is entirely free. Fifa Online features a league mode where you can play as your favorite team, and at the moment is running a World Cup 2010 mode, so players can guide their national teams to glory. PC gamers can sign up for the open beta at Fifa Online.
Giochi Soccer World Cup 2010
Sensible Soccer hold a place close to every football gamer's heart. The classic top-down gameplay is recreated in the free Flash football game Giochi Soccer World Cup 2010, but updated for the latest tournament. The cartoon-style visuals perfectly suit the accessible gameplay, and the sprites and ball are well animated. Players can choose to play as any of the teams competing at this year's World Cup, and the game will randomize the draw, so each time you play the route to the final is different. Great for whiling away half an hour or so while the football pundits drone on, Giochi Soccer World Cup 2010 is a worthy homage to the genius of Sensible Soccer.
Play For Your Club
Play For Your Club is a free massively multiplayer online football game with a twist. Matches are held over the period of a week. Supporters of each of the clubs in the English League log on, and then attempt to hit as many volleys in the game as possible. The total is added up at the end of the week for each of the competing clubs, and whichever teams supporters hit the most volleys win their fixture. Play For Your Club, while simplistic in its gameplay, really captures the tribalism in football - every club's fan can contribute to their team's score, and try to show the big Champions League clubs what true football support means.
Soccer Manager
For those PC football gamers who prefer to shape a team's tactics and transfer policy rather than get their boots dirty, Soccer Manager is a treat. Soccer Manger is a browser-based football management sim that features over 1,500 real clubs and a database of more than 40,000 players. Gamers can log in any time to check their team's squad, buy players or set tactics, and matches are played out twice a week. With over half a million other human managers to compete with in the game, the discerning PC football management fan is bound to find someone to give him or her a good game.
Football Manager
If you're into football management games, World of Spectrum have a treat online for you. Using a Java emulator, PC gamers can play the original and massively influential soccer management simulation, Football Manager. Released back at the dawn of the computer gaming age in 1982, and designed and programmed by just one man, Kevin Toms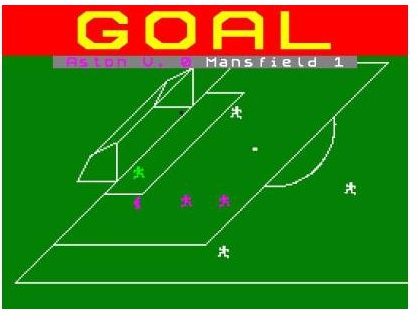 , Football Manager on the Sinclair Spectrum was the father to every football game that came after it. While the graphics may beggar belief today, and the gameplay is relatively simplistic, the game remains surprisingly addictive. Spend some time with Football Manager and before you know it the sun is coming up again over the horizon and you still can't let the game go till you've put your hands on that trophy.
Conclusion
These five games are just a small sample of the free gaming treasures that await the passionate football gamer online, but should keep you in soccer heaven all the way through to the 2010 World Cup Final.