Sword Fighting Games: The Hack and Slash Experience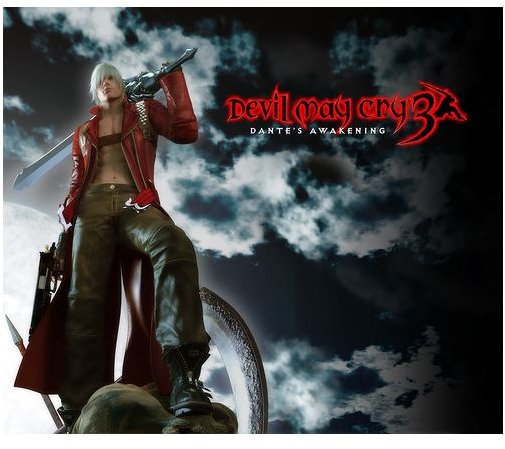 There are innumerable games to play on the PC and many of them have remained highly popular and well rated amongst the players and editors. Even though it might be a lot of fun playing video games on the PS3 and Xbox, the PC has a much wider selection. Games of every kind and for people of every age are available in versions that can be played on the PC. Many games can be downloaded simply from the Internet while others can be installed from CDs and DVDs and played. From single to multiplayer online action, there are tons of options for gaming enthusiasts. There are a large number of games that employ sword fighting, however, only a few can be considered the best due to their gameplay, plot and graphics. Here are some of the best sword fighting games.
Devil May Cry Series
This video game series, more popularly known as the DMC series, follow the adventures of Dante and Trish as they confront their arch nemesis, the demon lord Mundus. The game is set in a modern game world and is focused primarily on fast and highly technical combat. In order for the player to achieve a high combat rating, the player must perform long attacks while evading enemy blows. DMC developed an in-game style ranking system during their later installations to rank the overall combat style that the player uses to eliminate a foe. Combat style ranking is rated using the letter grades S, A, B, C, and D, where D is the worst ranking. The style ranking encourages players to vary their attacks.
Read our review of Devil May Cry.
Blade and Sword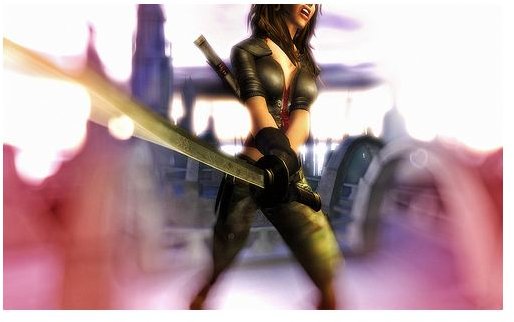 This is a Diablo-style action role-playing game set in China. Fighting game elements such as combos, special attacks and blocking are featured prominently in this thriller. Over 140 hours of gameplay will keep players occupied while they kick, chop, hack, thrust and slice their way through the game's 40 levels, which are divided into three chapters. Players can choose to play one of three unique characters in the game, use 36 separate Kung Fu attacks to defeat their opponents, as well as 12 super attacks for when they need some serious action. There are four difficulty levels for those who are quick to sword fighting games. The only con to this game is a lack of multiplayer feature.
Read a review of Blade and Sword.
Fable III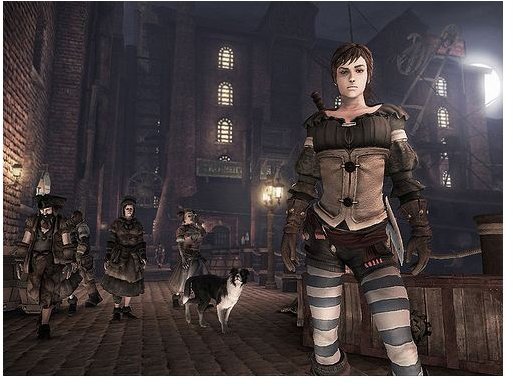 Fable III is the continuing saga of the world of Albion and its chosen hero. The player in this game will assume the role of a person that is beginning to find out that his or her destiny is far greater than what he or she has imagined. In this game, the player will choose between the prince and the princess as the main hero. Fable III lets the player choose which moral path to take by performing different actions as the game progresses. Although the main hero in this game can equip different type of weapons such as a rifle or sorcery, the sword-play is just outstanding.
Read our review of Fable III.
Assasin's Creed Series
When Assassin's Creed came out, it was already dubbed as one of the best sword fighting games of all time. The reason for this is because of
the different maneuvers that a player can choose for his or her character during sword fights. Assassin's Creed, like Fable 3, offers players to equip their characters with different types of weaponry. However, one can play the entire game by using the sword alone as its primary weapon. Assassin's Creed enables your main character to jump, climb, swim or mount a horse as the game progresses. This series has three titles and a forth is due in later 2011 to continue the epic plotline that ties past and present. The sword fighting is made more spectacular by a combination of button pushes which gives the game an added difficulty.
Read our review of Assassin's Creed.
Legacy of Kain Series
Legacy of Kain is a long-running action adventure series, since, for the first time, it allows you play as both the arrogant vampire, Kain, as well as the determined half-demon, Raziel, in their continued quest to confront each other and defy their respective fates. The strength of the Legacy of Kain series has always been these characters, though the Soul Reaver games starring Raziel also featured some rather striking innovations and inventive puzzles. Stealth, combat, and exploration of detailed 3D environments and puzzle solving keep the players busy throughout. This is one of those rare games whose characters and story, to some extent, supersede the problems in the gameplay, if any.
Honorable Mentions
Deathtrap Dungeon
This game contains a number of monsters and many kinds of swords. Magic spells, blood, limbs hanging, and disappearing bodies completes its environment and the game is good to play overall.
Blade of Darkness
This game has a rather imperial setting but offers a good experience with swords. Its characters have a few supernatural powers and the game remains quite enthralling.
There are many other sword games that people can enjoy over PC but these have remained the most popular since quite some time and are worth trying. If you have any other recommendations, please use the comment section below.
Refrences
Image Credits
References