The Top 5 Best Zombie Games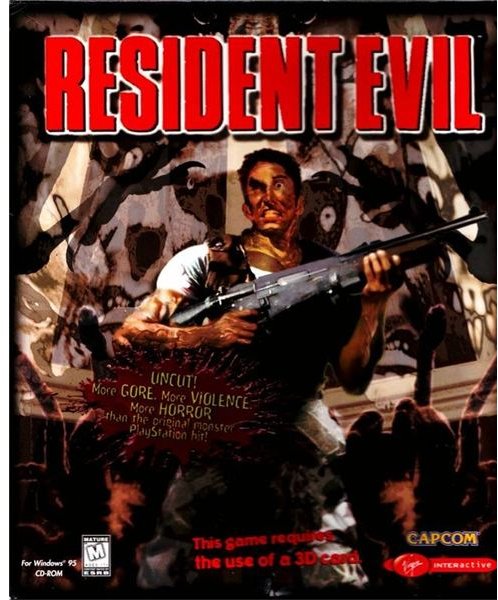 Top Zombie Games
The mere thought of zombies sends shivers down your spine. Fortunately, you have your left mouse button to pull the trigger and blow their heads off at point blank range. Playing the best zombie games on your PC is so much fun. Just put your headphones on, turn of the lights and enjoy the click fest. With an arsenal of weapons and traps at your disposal, you surely can survive the world of the living dead, but make sure you find a stack of ammo before your shotgun runs out of bullets.
The zombie theme is quite popular in the gaming circle as it was in Hollywood movies of the 70s and the 80s. The first zombie-themed games titled The Evil Dead and 'Zombie Zombie' were released for the Commodore 64 and ZX Spectrum in 1984. Much later, in the early and mid-1990s, zombie rail shooter games became popular. They were light gun games released for the Sega Saturn, Atari, Amiga and Arcade. Left 4 Dead revived the old zombie theme for the PC and became one of the best horror pc games. Along with L4D, there are several zombie titles to scare the living hell out of you. Some are plain FPS games, while others emphasized heavily on tactics and strategy. Here's a rundown of the best zombie games for your PC:
Resident Evil
One of the first "survival horror" games inspired by Sweet Home, Resident Evil is a classic zombie title. Your main objective is to infiltrate a mansion populated by the undead, retrieve key information, solve some intricate puzzles and escape alive. But you will have limited ammo to defend yourself from the zombie menace, and this is where the "survival" part comes into play. You will have to conserve your bullets, search for ammo, find special herbs to heal your character from wounds and solve intricate puzzles.
Capcom's Resident Evil, the first game of the RE series, has some really creepy creatures besides the regular flesh eating. You have to defend yourself against crows, mutated animals, giant spiders, hunters and chimeras and ultimately confront the hideous "Tyrant". This is one of those rare gems that really gives you the taste of survival horror and pits you against unforgiving zombies.
Left 4 Dead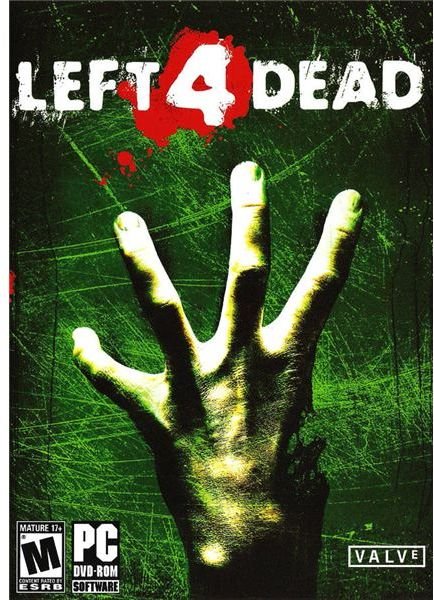 With an epic movie-like experience and an impressive co-operative campaign mode, Left 4 Dead is your perfect dose of zombie mayhem. The eerie setting and deformed zombies are enough to give you the creeps. The award-winning game received accolades for its clever AI – the Director. The AI controls everything, from placing items to spawning zombies at random locations, which increases replay value and creates a random setting every time you play a level.
There are other game modes besides the cooperative mode, and each of them is as interesting as the co-op mode. Overall, L4D is one of the best zombie games and a perfect video game to play with your headphones on.
Dead Rising 2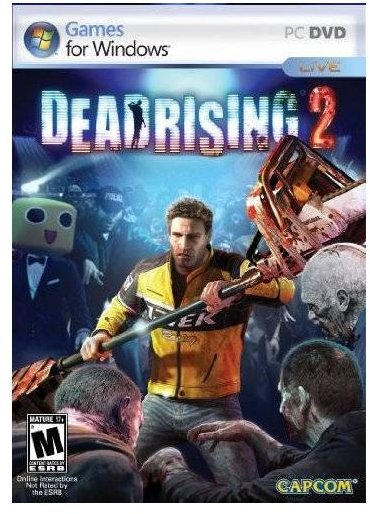 Well, it seems Capcom has a knack of developing some really good survival horror stuff, including the latest Dead Rising series, which is another zombie-themed gem from the developers of Resident Evil.
In Dead Rising 2, it's the numbers that really matter. You will have to fight off hordes of the undead (up to 7,000) by creating your own custom weapons from items scattered across different areas in the game map. Of course the weapons are unique and diverse, and this makes the game more interesting as you won't fall short of different types of weapons to eliminate zombies.
Multiplayer is as interesting as the single player campaign. A unique "Terror is Reality" mode pits players against hoards of zombies in a fictional reality television show. You will have to compete with your online opponents in eliminating zombies inside an arena. The one with the maximum kills will win the tournament. With an interesting multiplayer mode and single player campaign, Dead Rising 2 is certainly one of the best zombie games for your PC.
Trapped Dead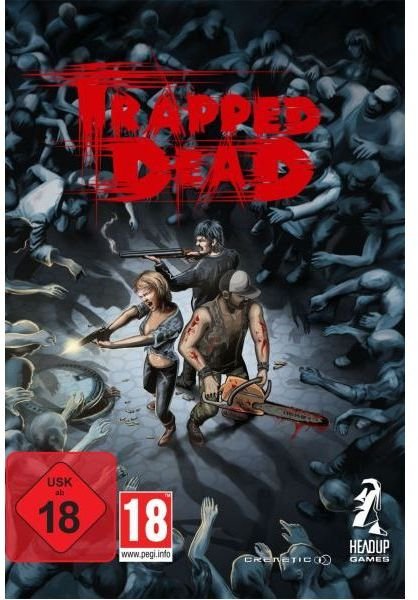 If you thought Abomination: The Nemesis Project is the only zombie-themed real-time tactics game, think again, because a German developer has revived the "X-Com meets Dawn of the Dead" genre.
Developed by Head Up games, Trapped Dead is a real time strategy game with gameplay elements similar to Commandos and Robin Hood: Legend of Sherwood. You will control a group of 7 characters who are trapped in a small town filled with blood-thirsty zombies. With an arsenal of weapons like snipers, chainsaws, shotguns and a variety of mechanical traps in a dynamic environment, you will have to employ the right tactics to eliminate hordes of the living dead.
The best part of Trapped Dead is the innovative traps players can use to kill multitudes of zombies. From electric chairs used for execution to huge chandeliers, the traps are quite fun to execute. You also have some special blood bags to throw at the zombies in order to attract attention of other zombies. You can assign targets to your characters and devise tactics to eliminate hundreds of zombies ready to consume human flesh. The real-time tactics, along with a nice story makes Trapped Dead one of the best zombie games ever developed.
Zombie Driver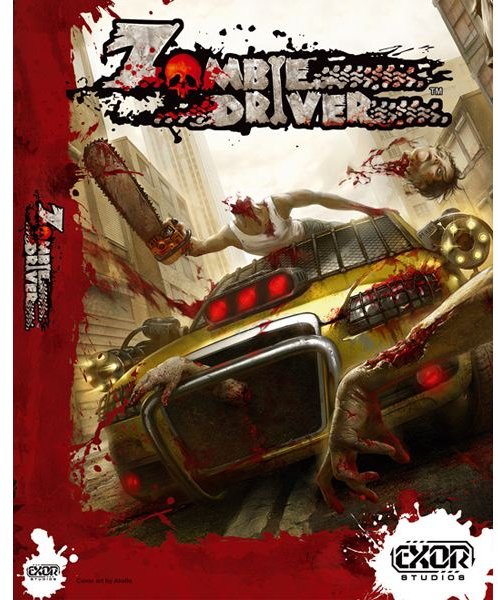 Zombie Driver is a fun game that reminds me of GTA 2. You have the same top-view and a menacing car, but instead of pedestrians, you have hundreds of zombies that do not take cover to save their lives. Instead, they are ready to pounce at the sight of anything moving, including your automobile.
Zombie Driver is all about crushing and zapping hundreds of zombies with your car. The main objective is to rescue survivors trapped in various locations and bring them back to the base. You will have to drive through various points of the city and crush any zombies that come in your way. But, make sure you aren't surrounded by them, else they will just crush your car (and your body) and you will have to start again. The more zombies you kill, the more cash you earn, which then allows you to spend on upgrading your car and attaching a variety of weapons to your automobile to increase its firepower and zombie-killing abilities. Zombie Driver may not be your usual hack and slash zombie game, but with its unique gameplay, it surely is a fun game to play.