Cheap XBOX 360 Accessories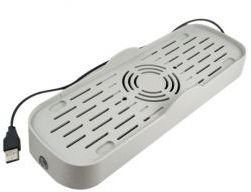 Cooler Cooling System for Xbox 360 ZY022 (SZL133)
As its name stated, this is a cooling system for an XBOX 360 doubled as a vertical stand. It used one USB port to connect to your XBOX 360 console, and when the power is on, the fan will automatically start and releases cool air into your machine.
If you know that most RROD in XBOX 360s are from overheating and ventilation problems, you can use this, coupled by giving a short distance between your console and the surroundings, to make a cool atmosphere around your XBOX 360. Currently, the cheapest you can buy this cooling system is around $7 - $7.5.
3600 mAh Batteries for XBOX 360 Controller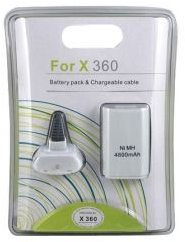 If you are thinking that the default 1800 mAh is not enough for your 8-hours-gaming-a-day routine, you might want to get a brand new 3600 mAh batteries for your XBOX 360 instead. True, it will make your battery charging a little bit longer, but what you will get is a fully-charged controller with gameplay time about twice than your default XBOX 360 controller.
The cheapest price you can get for this accessory is around $8 - $12 USD.
VGA AV & 2 RCA HD cable 4 Microsoft Xbox 360 XBOX360 ck (GM143)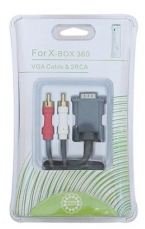 This is the thing for you if you are looking forward to seeing any progressive to HD resolution on a HD monitor, but with problems of not having a HDTV. By using this, you can plug this in your VGA cable to your gaming monitor (if you have one) and the red and white cable to your audio inputs. You will now experience a widescreen, almost HD resolution of 1080i to enjoy on your PC monitor.
The cheapest price you will need for this item is about $6 - $7.5 USD.
Quick Charger For Xbox 360(HXQ132)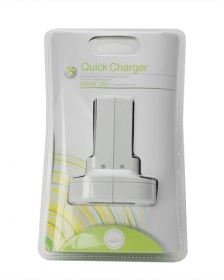 Something to accompany your XBOX 360 controller, as its name stated, the Quick Charger is able to charge your controller within a significant fast charge compared to the normal charger we used. If you decided to buy the 3600 mAh battery for XBOX 360 controller, this will be the perfect item to accompany it. While charging a 3600 mAh battery will took quite some time, using the Quick Charger can significantly reduce the time needed to charge your controller.
Right now, the cheapest price you can get for this item is about $15 - $ 16.
XBOX 360 DVD REMOTE CONTROL MEDIA PLAYBACK CONTROLLER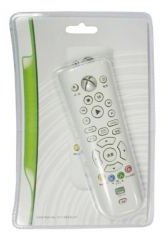 If you are considering to turn your XBOX 360 as your primary media center, this might be what you will need. This remote control specialized for XBOX 360 will allow you to connect to your XBOX 360 and play media by simply using commands from this remote. The XBOX 360 remote allows connection solely to the XBOX 360 consoles, and allow a connectivity to be established between your XBOX 360 and Windows XP/Vista/7.
This item can be bought with the average price of $5 - $7.
More Console Game Accessories
Own other consoles that you need to find some accessories for? Here are some other great articles on Bright Hub that will give you access to a wealth of different console accessories:
Nyko Charge Station for Xbox 360: Is It Worth the Dough?
Gamers Thrilled Over the News of Xbox Fluid
Sweet PS2 Accessories You Have to Have
Playstation 3 Logitech Cordless Precision Controller