Blizzcon 2010 Virtual Ticket Details: Exclusive World of Warcraft Items and First-Hand Access to Diablo III and Cataclysm Announcements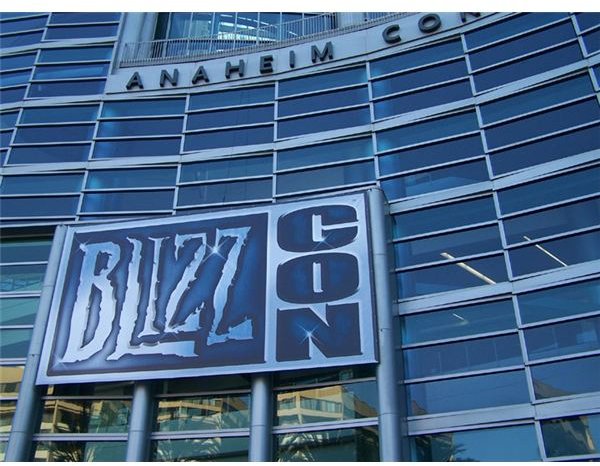 BlizzCon 2010 is scheduled for October 22-23 and eager gamers are already salivating at the possibility of being among the first to find out newly-revealed details about Blizzard's upcoming releases, including Diablo III and the much-anticipated third World of Warcraft expansion, Cataclysm.
Of course, not everyone has the ability to travel to California to attend the big event in person. Blizzard, however, has those people covered as well. They've teamed with DirecTV to offer exclusive streaming coverage of all the goings on at the Con. Fans who order the online package not only get first-had access to all the sights of BlizzCon, but they'll also have the chance to receive an exclusive World of Warcraft item and purchase Blizzard merchandise unavailable through other means.
The Stream
Access to the stream will cost you $39.95 and you do not need to be a DirecTV subscriber to order, as you'll view the entire thing right on your computer. Those who order will be granted access to four high-definition channels focusing on different areas of the convention, allowing them to concentrate on the content they're most interested in.
The four channels will cover the main BlizzCon stage, Stage 2, the RTS tournament stage, and the World of Warcraft tournament stage. Viewers can check out all the major announcements, costume contests, tournament action, and everything else that makes BlizzCon so special.
The Bonuses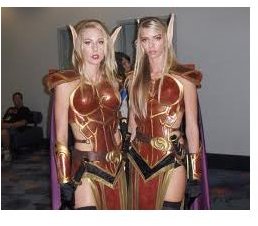 As if first-hand access to all of BlizzCon wasn't enough, those who order will also receive some of the same exclusive benefits as those who actually make the journey to the convention.
As in years past, those who attend BlizzCon receive an exclusive World of Warcraft in-game item. These items are usually vanity pets or mounts, and are unavailable through any other means. Last year, for example, a code for a Murloc Space Marine pet was given to all who attended and those who viewed the live stream.
Codes will be emailed out several weeks after the event and no official announcement as to the identity of this year's item has yet been made.
Exclusive merchandise is another benefit of attending the convention in person, and this year those who purchase the stream will also be granted access to the same merchandise. A "limited quantity" of merchandise is being set aside for live stream subscribers, and full details will be revealed as BlizzCon draws closer.
System Requirements
Minimum system requirements to view the live stream:
PC Requirements:
Intel® Pentium® 4 2.4GHz or Intel Core 1.6GHz (SSE2-enabled processor required for AMD systems) or higher

Microsoft Windows® XP Professional or Home Edition with Service Pack 2 or Microsoft Windows Vista

512MB RAM

Graphics card with 28MB of RAM.

50MB of available hard-disk space for installation

Microsoft DirectX-compatible sound card and display adapter
Mac Requirements:
Mac OS X 10.4 (Tiger) or higher
Safari 3 or Firefox 3 browser or higher
Any Mac with Intel CPU
512MB RAM (recommended but not required)
Flash Player 9.0.28.0 or higher
Subscribers will also need a broadband internet connection.
For more information on the live stream, or to sign up, check out the Blizzcon 2010 Virtual Ticket page.
This post is part of the series: BlizzCon
Collection of highlights from BlizzCon's past and present.