WOWPals: Giving Tips on Social Networking to WoW Players?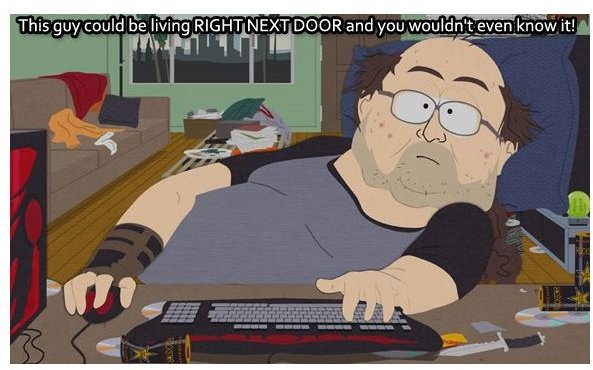 What is WOWPals?
If you are a hardcore WoW-player, you have, sure enough had this nasty feeling, that someone playing World of Warcraft (WoW)
whom you may or may not know might be living right next door to you and you don't even know about it. Why do I say 'nasty'? Because, gamers in general, and WoW-players in particular do not have a liking for Social Networking. So the only way they can be cajoled to move out and make friends outside the set of WoW characters in their own realms to the physical world and relish Social Networking is to give them a common denominator, and the only common denominator one can think of is WoW. That's exactly what WOWPals has done.
A group of enterprising WoW-players from Israel have launched a new website called "WOWPals", which is essentially a location-based Social Networking service that lets you find fellow WoW-players and WoW fans near you. WOWPals is owned by GamersFlux, a Yehud, Israel-based startup founded by two 23-year-old gamers: Nadav Har Tzvi and Danny Tsechansky. They started work on the service in April, 2009, and it went live earlier this month in a public alpha test. It's one of many social networking services for gamers that have sprung up in the past couple of years.
WOWPals is a self-funded company, and is looking for the first round of investors.
Gamers and Social Networking
There was a time when gamers were known to be crazy about Social Networking, especially during the arcade games days and LAN gaming days, when they spent most of their time in the video arcades along with friends. With the advent of MMORPGs, the trend for hardcore gamers has changed drastically. The most popular MMORPG WoW accounts for the maximum number of gamers who are addicts of the game and hence are holed up inside their cellars, with their 24-hour interactions restricted largely to their in-game friends on their own realms.
Thanks to this trend, this has also thrown up an opportunity for innovative means to promote Social Networking among gamers. Thus, Social networking is taking off just as much as World of Warcraft lately, and so there's a whole slew of companies trying to step up and become the de facto social service for gamers. Some of the well known names in Social Networking specifically for gamers include:
Rupture, which was taken over by Electronic Arts

Raptr, a well-financed service funded by serial entrepreneur Dennis Fong, and

Wowtwitter

UGame, founded by Sam Mathews, with the motto of "All Games, All platforms, All people"

GamerVision, a video game community site

Warcraft Social Network, targeted exclusively at WoW-players
and a whole lot of others. Largely the services are identical and there are no innovative differentiators in the offerings.
WOWPals Features
The key plus being offered by WOWPals is the integrated location identifier within the service together with visual support from Google Maps. Essentially WOWPals offers the WoW-players a place where they can meet other people on their realm in-game and in their neighborhoods outside of Azeroth.
The service lets players hook up with other local players, form local communities, find recruits for teams of players known as guilds, and share WoW updates via Twitter. It also aims to make it easier to form guilds with people in your area that you can get together with in real life, whether it's to have fun in the real world or boot up your gaming rigs next to each other and do some raiding. Certainly, a 5 or 10-man dungeon is definitely more fun when everyone is in the same room.
You register at the site - WOWPals.net, with a valid WoW character and a valid email address. The feature of asking for a valid character ensures you don't have gatecrashers getting in just for fun, but only genuine WoW-players who are aware of WoW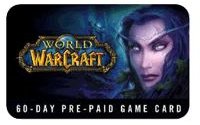 characters come in. After a short wait for an activation email, you can jump in.
If you are lucky, when you sign up, you may win a Free 60-Day subscription to WoW game.
Immediately you are initiated into Social Networking with other WoW-players. You can start connecting with local WoW-players in the area where you live. You can also start sharing your WoW experiences with other friends through an exclusive Twitter link.
There are three ways in which you can find friends at WOWPals.net:
By location (with visual support from Google Maps)

By guild, and

By realm
The other neat feature is the WOWRecruiter. Through the Recruiter, you can find guilds in and around your area. It will show you guilds around your area, state or country. You can also filter by your playing class and realms. In case you want to post your recruitment intentions, you can fill out a guild registration ticket, giving your complete geographical profile, and the character related with your guild.
Conclusion
So we now have a potentially interesting Social Networking service exclusively for the Word of Warcraft addicts. Let us hope the service clears the beta and is launched as a live site soon. Ultimately, the success or otherwise of this venture will depend entirely upon how well they can tailor the services that hardcore WoW-players feel they can't get through the game itself. Time will tell, whether WOWPals manages to target the WoW-players appropriately and induct them into Social Networking, or whether our good old WoW-players will sink back to their 24-hour cellars, content with in-game friends.
This post is part of the series: WoW Social Networking
You thought social networking was only for Facebook? Think again. Check out this articles series for a guide to social networking in World of Warcraft.