World of Warcraft Free Trial: Register and Download to Play World of Warcraft for Free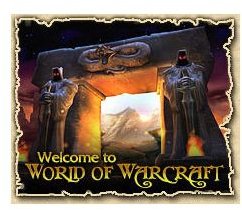 It's hard to believe, but there are actually some people out there who have never played World of Warcraft. It may be that the thought of a monthly fee scares them away, it may be that they are afraid of becoming addicted to the notoriously habit-forming game, or it may be simply because they haven't gotten around to it.
Whatever the reason, for those who wish to try out the game without committing to purchasing it, Blizzard offers a free World of Warcraft 10 day trial. Our guide to the trial will provide you with a rundown of account restrictions and step-by-step instructions to register, download, and get started playing the game.
Trial Account Restrictions
Like most great deals, this one is not without its restrictions. In order to cut down on potential abuse by gold spammers and the like, World of Warcraft trial accounts have a few limitations placed upon them. These restrictions are lifted when you upgrade to a full account, but can take up to 72 hours to process afterward.
Trial character restrictions:
Maximum level of 20.
Maximum of 10 gold.
Trade skills cannot exceed a level of 100.
Trial characters cannot trade, use the auction house, or send mail.
Public chat channels are unavailable, trial players can only communicate through the /say, /party, or /tell channels.
Trial characters cannot join guilds.
Trial characters cannot /whisper players who do not have the trial character on their friend list.
Trial characters cannot invite other players into a party.
Trial characters cannot group with players above level 20.
Voice chat is disabled on trial accounts.
Login queues will give priority access to non-trial accounts.
Trial characters are not eligible for character transfers.
Free Trial Registration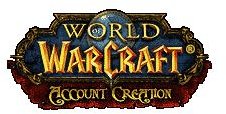 To gain access to the game, players must first register for the free trial. First, make your way to the World of Warcraft Trial Page and click on the "Original Game 10-Day Free Trial" link. For those with retail accounts who are considering an upgrade, you'll also find links to the World of Warcraft Wrath of the Lich King Trial and the Burning Crusade Trial.
Click the "Start" button on the next page to continue on to the account creation page. Once there, click the big "Create FREE 10-Day Account" button to continue. You'll be asked to input a captcha code on the next page. Do so and press the "Continue" button.
Next you are asked to fill out a short registration form. If you have any intention of upgrading to a full account, it's best to put your actual information here, it makes things like account recovery and character transfers much easier in the future.
Once you've filled in everything, click on "Continue."
On the next page you'll be asked to create an account name and password. Make sure the account name is something you'll remember and is not your intended character name. Make sure your secret question and answer is something you'll remember, as well. Don't forget to include at least one letter and one number in your password.
After clicking "Continue" once more, you'll be asked to confirm your account information. Give everything a quick once over and then press "Create Account."
Download the World of Warcraft Client
Now your account has been created and activated. To begin the client download, press either of the download buttons at the top of the "Account Creation Complete" page.
Save the "TryWoW.exe" file in a convenient location then double-click it to start the download process. Scroll to the bottom of the license agreement and then click "agree" to continue. Afterward, choose an installation location and press "OK." The download will begin automatically.
After about a minute or so on a fast connection, the WoW trial start screen will pop up. The streaming client allows trial players to jump into the game almost instantly, while the rest of the client downloads in the background. Press the "Play" button to get started.
For those with download problems or who simply wish to download the entire client manually, it can be found in it's entirety from the WoW Client Download Page
Log into World of Warcraft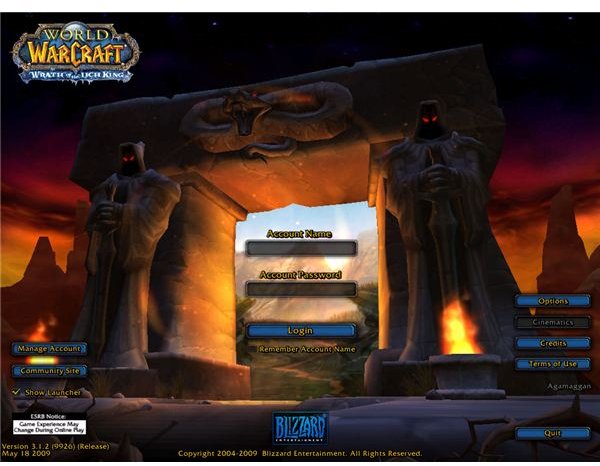 You'll be asked to once again scroll to the bottom of the license agreement and accept it. You will also be asked to accept the terms of use in a similar manner. Once you've done so, you'll proceed to the login screen.
Input the username and password you created before and press "Login" to get started. Click on your region, select a realm, and you're ready to get started creating your first WoW character.
Whatever the reason for hesitating, the World of Warcraft free 10-day trial is as good a reason as any to finally dive into the world of Azeroth. Despite the restrictions, players still have a good opportunity to get a feel for the game and find out why it has become the most popular MMO of all time.
What could be better than playing WoW for free?
This post is part of the series: Playing WoW for Free
From trials to gifts, this series of articles outlines how to play World of Warcraft for free.