Netflix and the Wii Just Don't Mix - Problems with Netflix on the Nintendo Wii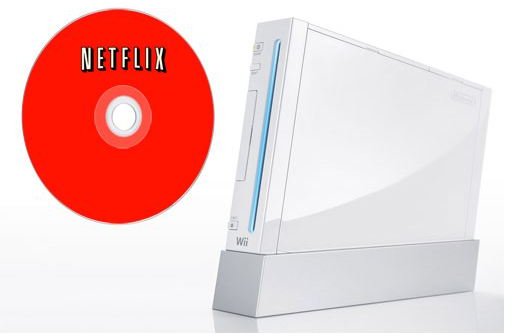 Disc Based Streaming via Netflix on the Wii
The glory of Netflix streaming is that not only do you not have to purchase or wait for a disc in the mail, you don't even have to put one in. Simply scroll on over to the Netflix ico
n, select it, and enjoy your movie. If you're using a 360, you don't even have to take your game out. If you're using a Blu-ray player, you can leave your disc in.
The Wii, like the PS3 before it, requires that you enter a disc into the system each time you want to use the service. Sure, it seems like a minor issue, but at the same time, it feels like it defeats the whole point. You don't have the same kind of instant access as on other devices, which is the whole charm of the service in the first place.
If you lose the disc, you can get another one from Netflix at no cost, but that's three days you'll have to go without being able to use the service you're paying a monthly fee for.
High Definition Content is not an option with Netflix on the Nintendo Wii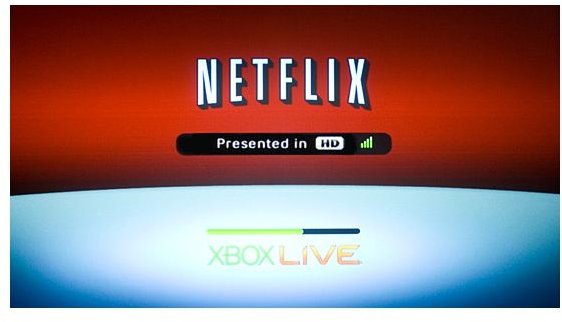 If you're a Wii owner, you've probably come to terms with the fact that you're playing a standard definition videogame system, but that doesn't mean SD is good enough when it comes to everything else. Over fifty percent of households in the US have high definition television sets, which means that at least a good portion of Wii owners are using an SD system on an HD screen.
So there you are, with your 50" set watching some 1080i cable television or a 1080p Blu-ray but you get the urge to watch a film that's streaming on Netflix. You have to be ready to accept - in addition to whatever artifacting comes with the compressed picture - a video resolution of only 480p. You're going from over two million pixels to just over three hundred thousand.
It's not a small concession; it's easy to see the difference and almost every other Netflix streamer can handle HD. PCs will get HD streaming by the end of this year, which makes the $79.99 Roku SD player one of the only other current devices that can't handle Netflix in HD.
5.1 Channel Audio
Again, if you're already a Wii owner, you've accepted the fact that you'll have to make some concessions. Audio is just as big a weak point for the Wii as video. While the PS3 and Xbox 360 sport an array of audio output methods, including optical and HDMI, the Wii only has one. You can go stereo out through RCA, and you don't have a choice in the matter.
You can connect the Wii to a 5.1 channel receiver, and you can get simulated surround, but you're not going to get the true 5.1 channel audio that the other two systems provide. It's definitely a disadvantage where gaming is concerned, but It's not a disadvantage for Netflix until later this year.
By the end of 2010, Netflix will finally be offering 5.1 channel audio streaming, something that the Wii just can't handle. The Xbox 360, PS3, and almost all Blu-ray players and relatively modern PCs can all output 5.1 with no problem at all.
Nitpicks: The User Interface - The Lack of Wires
The user interface of the Wii streaming service could really use some work. It's not as bad as the Roku interface, which hasn't changed much since it c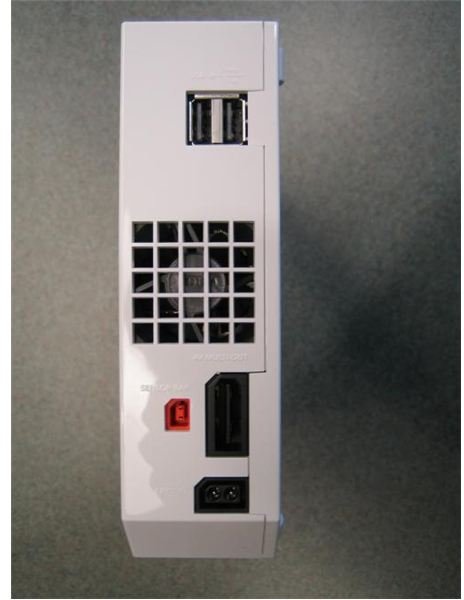 ame out, but it's nowhere near as polished as the 360 interface. It's a touch slower and it's not quite as nice looking, but as the section title says, this it nitpicking.
An Ethernet port isn't included on the Wii, which, for most, will be fine. If you've got a wireless network that isn't up to snuff, you'll have to buy a LAN adapter for your Wii, or suffer with a connection that's just not up to snuff.
Alternatives to Netflix on the Nintendo Wii
If you've already decided on going with the Netflix streaming service, you're in for $8.99 a month, which comes out to $107.88 a year. If you're spending that much, you may as well shell out a bit extra

and get something that will give you the video and audio quality you deserve.
The Roku HD is a great way to go. It doesn't have the best user interface, but it handles HD video, and has both HDMI and optical audio outputs, so you've got some flexibility in your setup.
While both of the high definition gaming systems are legitimate alternatives, if you're not ready to shell out for a PS3 or Xbox 360 just for Netflix, you can consider jumping into Blu-ray. The Insignia NS-WBRDVD is the least expensive Blu-ray player on the market that offers Netflix connectivity, and it's even got wireless N networking built in.
And of course, there are other alternatives out there, find one that works for you!