Hints and Tips for the Rise of Atlantis Game - Exploiting Charge-Ups and Bonus Items for Higher Winning Scores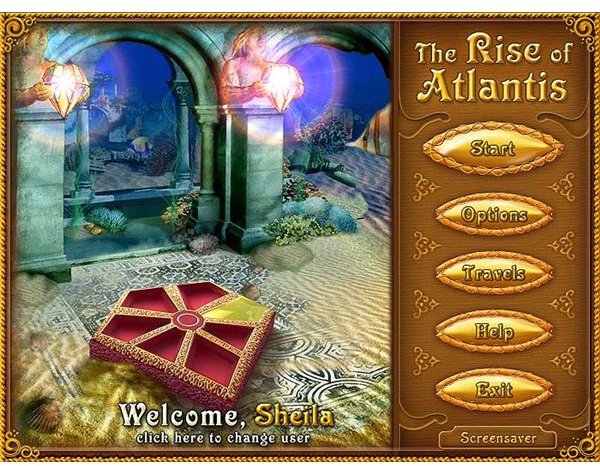 About The Rise of Atlantis
This classic match three game involves a journey to save the city of Atlantis. You will need to voyage across the Mediterranean to seek seven pieces of an ancient artifact that will restore the Poseidon Altar. Once all pieces are located, the altar will use its great power to restore the city of Atlantis from the depths of oblivion. This game is the second in this series by Playrix. If you enjoy this title, the Call of Atlantis game is the third addition to this Atlantis style adventure.
Game Play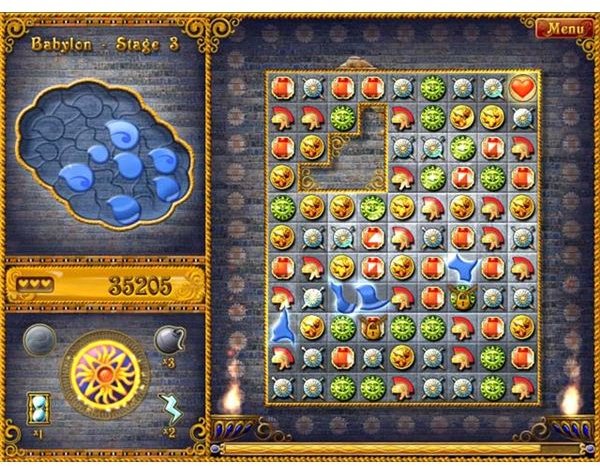 The Rise of Atlantis is a pure match three game. There are seven sections to complete, each with multiple rounds of matching. In each round your goal is to obtain several pieces of an artifact that will be put together to form a complete relic item. Bonus items can be retrieved during rounds to help with game strategy or increase number of lives. The rounds have time limits. You will have to repeat the round if you do not retrieve all the artifact pieces required before running out of time. Completion of each round reveals a summary score screen of all points and bonuses earned.
Game Hints and Tips
Use the following Rise of Atlantis suggestions to help improve your game play performance:
Matching four or more pieces allows you to re-charge the Sun Power-Up. Once it is charged at one hundred percent, you can use it to destroy a large random amount of game tiles. It is most useful in later sections of the game, when it becomes more difficult to drop relic pieces easily.
Remove locked and double-locked pieces early in the round. If these pieces reach the bottom of the screen, it is more difficult to make matches to remove them. This includes rounds that become narrow at the bottom where it funnels pieces to a single line section.
Game rounds can be replayed to pick up bonus items you may have missed.
Bonus lives can be earned by scoring 100,000 points. In this game, completing rounds in faster times or finishing multiple matching lines at once will earn higher amounts of points. Another way to earn an extra life is with the bonus life heart item. This will appear in random rounds of the game.
Use the Lightning Bonus item to destroy tiles of the same type. Keep in mind that by using it, the type of tiles you destroyed will appear less frequently during your current round.
Bomb bonus items can destroy a small section of tiles that you target. Use this strategically in areas where it is difficult to match lines (such as single line sections or locked tiles).
Clock bonuses can give you extra time to finish up a round. Save this item for rounds that have a lot of locked and double-locked tiles. They are useful in rounds that have odd shaped grids.