The Best Starcraft 2 Custom Maps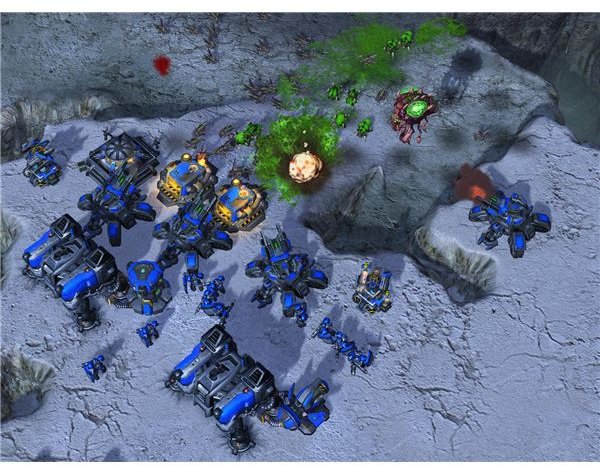 Introduction to the Best Starcraft 2 Custom Maps
No doubt there are some Starcraft 2 addicts who have already ploughed their way through the superb singleplayer game and finished
the epic story of Raynor's Raiders, tasted the intense combat of multiplayer online and are now clamping at the bit for more SC2 action. Fortunately for them, Blizzard had the foresight to release the Starcraft 2 Map Editor to the community well before the game's full release, meaning there is already a huge range of Starcraft 2 custom maps available to download and play, both in singleplayer and across Battle.net. This was no ordinary map editor either. Instead, it provides a depth of customization and tools to create not just new game modes but virtually whole new games from the fabric of SC2. In this article, we'll take a look at some of the early forerunners for best Starcraft 2 custom maps.
Starcraft 2 Custom Maps - One's to Watch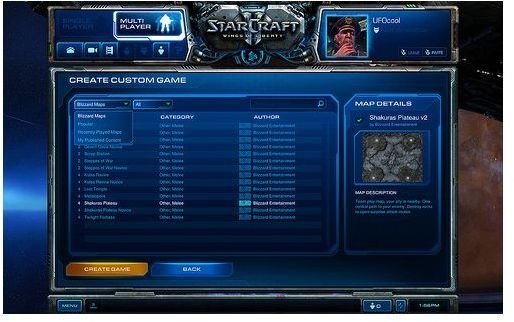 Starcraft 2 resource site Nibbits already features an incredible 1,156 custom Starcraft 2 maps for download, testimony to the speed and ingenuity of the SC2 community, and with untold thousands more to come. Early standouts include:
Defence of the Universe: This custom map is a Starcraft 2 take on the classic Defence of the Ancients mod for Warcraft 3, a modification so popular that it has spawned a whole genre of derivative games, including F2P League of Legends. With four heroes to choose from, DotU is already packed with gameplay depth.
Hell TD: Another remake of a classic WCIII mod, this is a form of tower defence game, featuring multiplayer and a full range of different towers and upgrades.
Crush Company - The Last Hope: The first release of a projected full campaign, this SC2 custom map turns the gameplay into a homage to classic arcade beat 'em up side-scrollers such as Double Dragon, and features full physics and tailored enemy AI.
Top Down Fighters: Yet another example of the incredible customization the Starcraft 2 map editor is capable of, this map reinvents the game as a 4 player cooperative top down shooter, with class and action RPG elements thrown in for good measure.
How to Play Starcraft 2 Custom Maps Offline
Playing Starcraft 2 custom maps offline rather than over Battle.net is surprisingly easy, if a bit obscure. Download the custom map you wish to play to your desktop, then open up the Starcraft 2 Map Editor and choose "File > Open", and then navigate to the new map and load it.
To play it in singleplayer mode go to the top right of the options toolbar and select "Test Document". Clicking on this will load up the map as a fully playable offline experience.
Conclusion
Starcraft 2 fans often make the argument that after buying it, you'll never need to buy another game. The sheer creativity that abounds in the Starcraft 2 custom maps already released into the wild, and the vast number of projects that are on their way, many without a Protoss Carrier or Terran Battlecruiser in sight, suggest that those fans may just have a point. Exploring the world of custom Starcraft 2 maps may well provide you with enough great gaming to last you the best part of the next decade.