Step into the future of warfare - Tom Clancy's Ghost Recon: Future Soldier Xbox Preview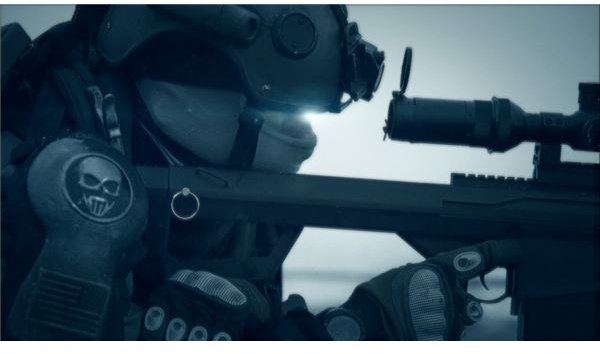 Introduction - Tom Clancy's Ghost Recon: Future Soldier Xbox Preview
As the face of warfare shifts with new technologies, so to does the theory list of what is next on the battlefield – like anything else, new innovations find a reasonable place anywhere, and the battlefields of war are no different. Case in point: We have seen aircraft go from a simple balloon and gondola set to massive 747 jumbo jets that can deliver tourists and soldiers alike to any part of the world, along with smaller fighter jets capable of ripping and blowing apart the opposition (and in some cases dropping a load on an unsuspecting militant leader or some other notorious jackass).
Innovations like this often change the rules elsewhere on the battlefield; in the given example, aerial combat means that forces on terra firma increasingly become a liability in wide areas, so narrower spaces like city streets are often more effective for ground-level showdowns (aside from the recent use of improvised explosives in the ongoing conflict in Iraq). This, of course, is where Ubisoft comes in with one of the next tactical shooters in the pipeline. Entitled Ghost Recon: Future Soldier, this latest entry in the Tom Clancy gaming lineup is just that: a look at a possible what's to come in the evolution of warfare.
How much of a leap into the future are we talking, you ask? Get a load of this: We're talking optical camoflauge, shoulder-mounted rocket launchers, and a high-tech exoskeleton capable of boosting agility even under the load of various tons of battle gear; not to mention a timeline set a good leap's worth from the year 2014 (when the events of the Advanced Warfighter games took place).
Fight in the future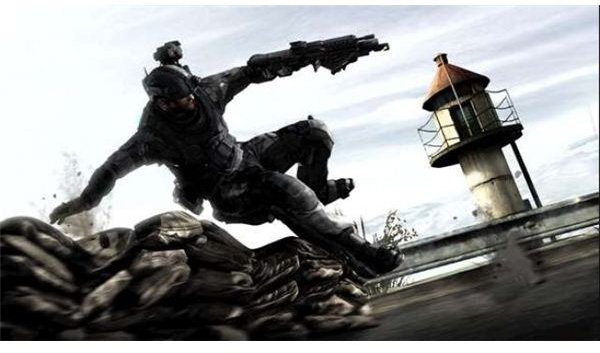 The result of these changes is a fast-paced, by-the-millisecond, in your face approach to combat. You will still be taking cover, but this latest Ghost Recon will literally have you on the run from one cover point to the next, with only a brief pause here and there to drop a load into the opposition (blowing a helicopter out of the sky with the aforementioned rocket launcher, for example). You still get a mix of first- and third-person action. Yet this one is so fast that it essentially moves beyond tactical shooting in favor of a lightning-paced firefight.
The technology of this futuristic battle is drawn from various real-world examples. The optical camo, or "predator suit" as it is known outside of the game, is currently being pursued in real-world labs. The powered exoskeleton that helps bear the weight of each Ghost's equipment draws on real-world tech and adds the ability to move with increased agility even under the load of a ton of battle gear (actually, the figure is up to 300 pounds of the stuff). The biggest load, you ask? Yup, it's that shoulder-mounted rocket launcher of course. This baby fires guided warheads that pack one hell of a punch, as one would expect.
Even the issue of – well, the standard-issue sidearm – is streamlined to just one all-purpose implement. The MR-B Assault rifle is designed for multi-situational use and fits just about any scenario. A shotgun attachment, titanium hook and holographic sight are just some of the parts that this multi-purpose weapon can use, and is versatile enough for nearly everything that gets in your way.
A Fighting Foursome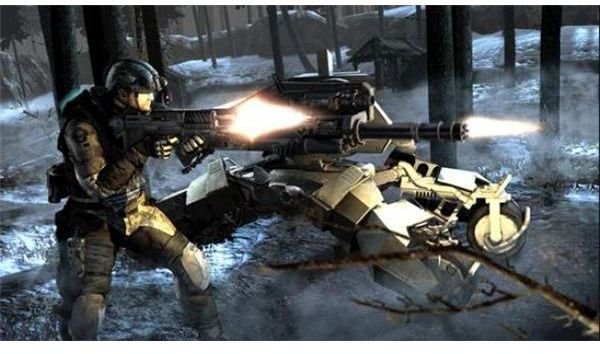 Let's put it this way: These Ghosts are so loaded with powerful equipemnt that each one is like "An F-16 on legs." (That's according to an Ubisoft Paris representative, as stated in the May 2010 Official XBOX Magazine). And when it boils down to the numbers, you have yourself and three squadmates to back you up. And you also have a bunch of melee attacks to use as well.
Each member of your fighting foursome (including yourself) has a specific class assignment that designates his gear and specialty. The commando class is the one with the shoulder-mounted rocket launcher and modular farearm, and is the most similar to your standard-issue battle trooper. The engineer is the squad's technology commander, with a battle drone to call on in a pinch. The sniper is your long-range target-designating soldier, which means that he gets to drop the opposing forces out in the distance. The fianal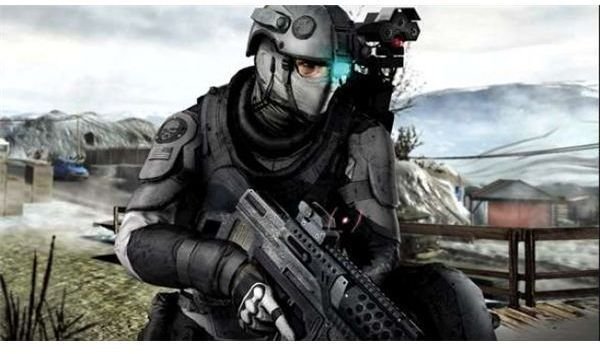 member of your team, the recon soldier, gets to use the "predator suit" to evade the opposition with a near-transparent form, thanks to the tiny cameras in his outfit.
Of course, there's no point in playing with others – yes, Future Soldier does have co-op – if you make an ass out of yourself in the process. Then again, the new link-up system in this outing allows players to stick together in co-op, and changes the dynamics completely. This one literally has your team stand (and move) alongside each other at the simple press of a button, allowing you to cover your squatmate(s) while simultaneously keeping an eye on the opposition so that every corner is kept in check. Even better is the way the game handles multiple players: by utilizing the target-designating cross-coms, you and your teammates can pull off some impressive tricks: for example. the commando usually gets only one shot at a time with the rocket launcher, but if his teammates designate targets as well then the number of shots increases based on the designations.
Look for Ghost Recon: Future Soldier to hit sometime in the third or fourth quarter of this year, with a multiplayer beta due over the summer months.
Update 5/19/2010: On Tuesday 5/18/2010, Ubisoft anounced that Ghost Recon: Future Soldier has been delayed into 'March quarter 2011.' From Joystiq:
"This is how it all starts, folks. In today's Ubisoft investor's briefing, CEO Yves Guillemot revealed that Ghost Recon: Future Soldier has been pushed from its initial Holiday 2010 launch window. 'Due to a very competitive environment, we decided to move the game out of the Christmas quarter, and into the March quarter,' Guillemot explained. 'It will also provide additional time to our development teams to realize their vision,' he added."
No details are known as to how this afects the timing of the multiplayer beta as mentioned above as of this update.