Destroy All Humans Big Willy Unleashed Tips, Cheats, and Tricks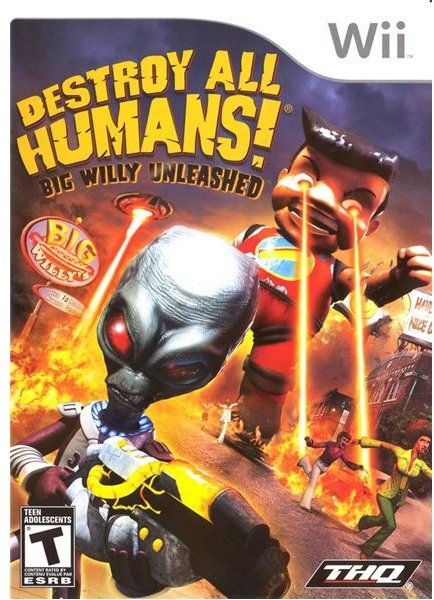 Why Cheats May Be Necessary
Destroy All Humans is one of the few video games where the players have the option of playing a likable anti-hero. From the Furon viewpoint, he is a hero stranded on a backwards planet. However, we humans may not see things the same way representatives of an alien race do.
The Wii controls for traditional video games do not always work well, as this review of Blazing Angels indicates. It may be necessary for hardcore gamers to call in a little extra help on these games. Sadly, the game missed much of the spirit of the earlier Destroy All Humans titles.
Special Modes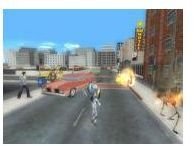 These Destroy All Humans: Big Willy Unleashed modes add a little extra fun and character to the game. Most male gamers will probably only be interested in the all chicks mode. This mode is unlocked by the taking flak mission. People who like playing with gadgets may want to go straight for the shrink ray, but they must complete all the missions before they get to play with this game. There are other modes, and the missions that need to unlock them are listed below.
Unlockable Modes
All Willy Worker Mode - Welcome to Fantasy Atoll
Body Snatch Animal Mode - Juggling Bomgs
Grays in Black Skin - Requiem for a Ratpoo
Locomotive Blimp Skin - Country Roads
Zombie Mode - Dinky and the Brain
THQ Blimp Skin - Burn Baby Burn
Working the Counter Mode - Willy Unleashed
Zombie Jamboree Mode - Shields Down
Cheat Codes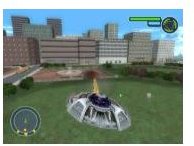 Many gamers feel that entering these codes are somehow cheating. However, there are those of us who could not have beat many Konami games, including the classic Contra, without the use of the Konami code. (Up, Up, Down, Down, Left, Right, Left, Right, A, B, select and start for readers that need to refresh their memory.) The cheat codes for Destroy All Humans Big Willy Unleashed should give the video game player the extra edge he needs.
Cheat Codes
Unlock all game missions - up, right, down, right, up
Lots of guns - right, left, down, left, up
God ode - left, down, up, right, up
Crypto dance fever skin - right, left, right, left, up
Infinite jetpack - right, right, up, left, left
Kluckin's chicken blimp skin - left, up, down, up, down
Space ninja - up, right, down, down, left
Infinite energy for Big Willy - left, left, up, right, down
Now that you have the tools necessary to give you an extra edge, it is time to brush up Crypto's human destruction skills by doing what he does best. Go out there and destroy all humans!
References
Screenshots – Destroy all Humans: Big Willy Unleashed

Personal Experience