Review of IL2 Sturmovik: Forgotten Battles, by maddox games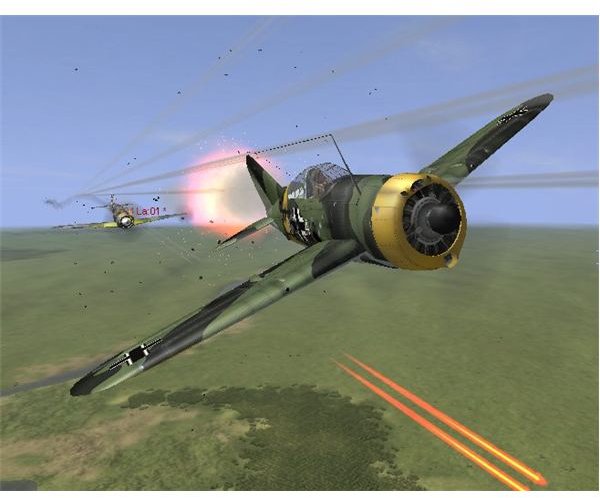 Following the original release and success of 'IL2 Sturmovik', Maddox games decided to unleash the expansion-pack, which was originally intended as a sequel for the game. However, 'IL2' doesn't really have any sequels as such, being just a long line of successful expansion-packs (since the original); these feature new 'war theatres', single missions and more importantly new planes.
Here we will focus on 'IL2 Forgotten Battles', coming after the original 'IL2' and before the 'Aces expansion pack'; new planes, added single missions and generally improved gameplay.
Audio (4 out of 5)
The military march at the beginning of the game remains the main theme. Needless to say it is more than appropriate for suddenly immersing you into the WWII scenarios.
Most impressive in the audio department are the plane noises, which are different depending on whether you fly a BF109 or a La-7, and the pilot communications particularly the Russian and German captains who always go a little crazy. If you fly with a rear-gunner ,and try and dive your IL2 for instance, he may just shout 'Nieeeeeet'.
Graphics (4 out of 5)
When this game was first released, it was already optimised for future graphic cards and included stunning visuals, realistic landscapes and lush textures, such as the clouds or water. You can still play the game with a lower-end graphic card (i.e. one of the Nvidia Ti series or a Radeon) but you may miss out.
Plane models are also accurate, using original cockpits featured in the WWII planes. The instruments in the cockpit are also marked depending on who you fly for; you may see your air-speed indicator marked with Russian or German text for example.
The damage is also well done visually, with explosions and gunfire dominating the skies and battle-field; you see will clear bullet marks on your wing or may see black-smoke from your engine being hit.
Dogfight
Gameplay (5 out of 5)
In FB (Forgotten Battles) you now have the choice to fly for the Finnish or Hungarian army, all with appropriate insignias and pilot audio as mentioned. The campaign system has been re-modelled as well, now featuring dynamic generated campaigns which will be different every time you play. It must be said though, that slow load-times may be a problem for some; I didn't find waiting particularly tedious before a mission, but it becomes more of a problem when you get gunned-down as soon as the mission starts and you need to re-load.
Since it is a simulation, things like plane speed, time and distance from your objective are all taken into account; this can result in a long flying-time for some missions but you can always cut this by pressing the 'time-compression' button.
The game now includes new BF models (such as the 109Z), the American Mustang planes (P51's, P68's and the Kingcobra), and some of the Hurricanes. Every single plane which you will fly will prove to be accurate in its simulation; some lighter and difficult to control, others sturdy but needing a lot of throttle to take off.
Lastly, playing online offers a large part of the enjoyment from this sim. You can create your own missions and play via the 'HyperLobby' program (you need the relevant expansions and upgrades) or just choose to play directly through the UBI online server. In any case, it's fun whatever you choose.
Gameplay and tutorials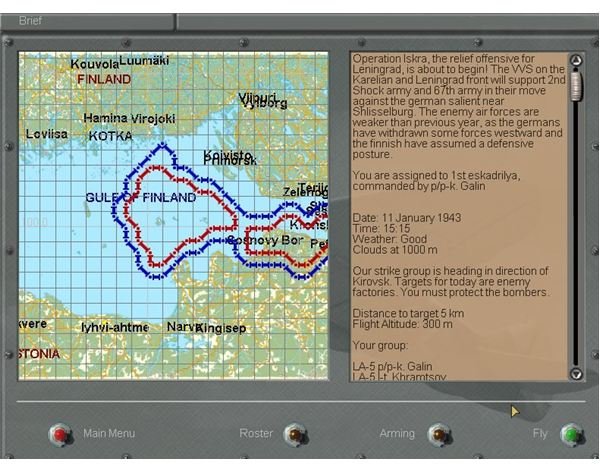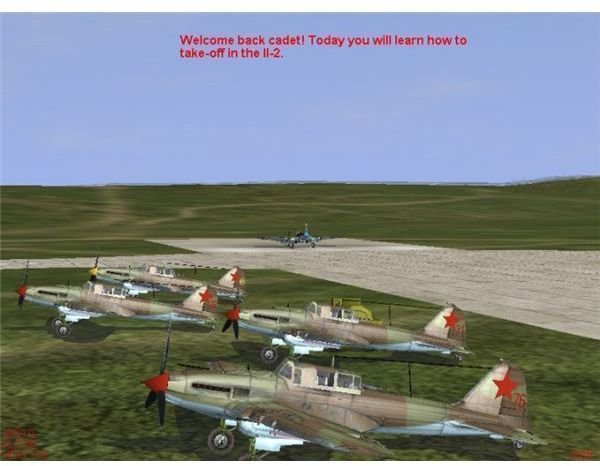 Overall (5 out of 5)
The Sturmovik series, and its expansions, still remain the best flight simulations available. You will definitely feel part of the action, whether hero or foe, and the new planes and added war-theatres definitely make this a worthy expansion. Definitely recommended, even if you have just a passing interest on WW2 aviation and wonder what flying one of these planes would be like.