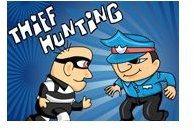 If you have a pc and you love action then you must indulge yourself in these hot pc action games online. Whether you are the criminal who must get out the city before the cops recognize you or the cop trying to crack the case, you will need to get moving with a decisive action plan.
Thief Hunting Games
It's not easy guarding a jail cell especially when the prisoners are constantly trying to escape. This simple pursuit game will give you a large police hand that will grab at the criminals running back and forth on each level of the prison. These suckers are really quick they have to be caught before it's too late. You will use the mouse to grab them and then proceed to toss them in the police truck one by one. To play this game click on the following link.
Image Credit: JocuriMici
Gangsta Bean
Junk food has never been so bad for you especially when it's threatening to take you down. This is one of the most hilarious of all pc action games you will experience. You will play a bean bag who must destroy all of the junk food in town before it changes all the good food into bad. It's not an easy task, these soda cups and candy pieces will be armed with knives and blades ready to chop you down if you aren't ready. Try your best to use the arrow keys to navigate past the basketball court and up the alleyway away from these menaces. To play this game click on the following link.
Stitch Speed Chase
It's the adventures with Disney's Lilo and Stitch characters in a simple action pursuit game for your pc. You will be racing down a one track path to collect various colored experiments before Professor Gantu catches up with him. Can you help him? You will be racing around trees, against oil spills and spinning around forest filled mountains to catch up with these experiments that will fly by sporadically. The great thing about this game is that they drop you a hints when the experiment is nearby, so you have a chance to hit the space bar and grab it ! To play this game click on the following link.
Rescue the Band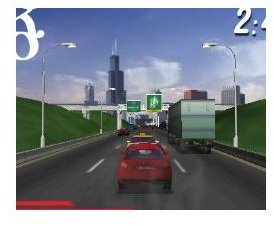 This is just great. Your band has been kidnapped by some jealous medieval rock opponents who want to take over your style of music with medieval sounds so that they can be on top forever. You must pursue them and get everyone back in time for their concert. You will be racing up highways and collecting tokens along the way to catch up with the car that is carrying the band members. Watch out for the police car, once you bump into it you lose a lot of points and not to mention speed ! To play this game click on the following link.
Image Credit: BigFunTown