Steam Client Update - What Features are in the Latest Steam Update? Steam Client Review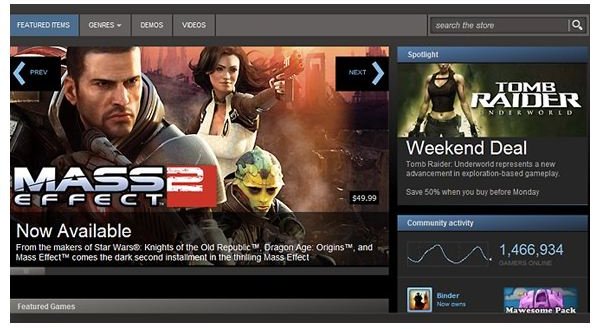 Wish List - Steam Update
I can spend half an hour or even longer just browsing through Steam looking for games that I might want to purchase; I search by Metacritic rating, price, publisher, and so on. When I spot a game I might want to buy, the old Steam didn't have a wishlist where I can just add those game in there for future purchases. With no wishlist, I knew I will probably forget about most of those games.
Thanks to a Steam update they now have a wishlist, and now I can add those games I liked and also be able to track them down much easier. Steam's wish list isn't as deep as Amazon's where you can create custom ones, but at least they allow me to see my friend's wish list too.
Custom Categories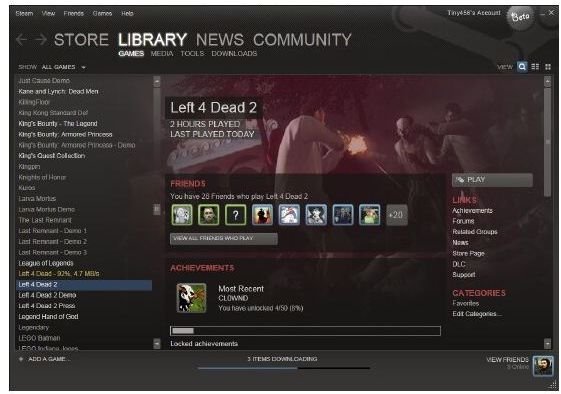 I'm sure many of you have Steam games you played and never finished; maybe you have contemplated about completing them in the future. And it'd be nice to just put all those them into one folder so you can remember what all those games were .
Good news for you because Steam now lets you organize your games by custom categories. To get started just go to "Set Category" located on the right side of the game info section. You will then be asked to create a new category or add it to one you already have. So for example those games you never completed can be placed in a folder called "Unfinished Stuff" or "I Need To Finish These Games." If you own a lot of classic titles, "Old School Games" sounds like a perfect name for a category; if there are certain games you enjoy playing with a friend, then put them under a category called "Games I play with (name of person)."
Embedded Web Browser
One of the best things about this Steam update is it's new embedded web browser. Now you get a more diverse lineup of sources for PC gaming news right in the Steam Client, from Valve' blogs for Left 4 Dead and Team Fortress 2, as well as content coming from third parties, including Kotaku, PC Gamer, and Rock, Paper, Shotgun. You can either choose to read the full story right in the Steam client or just browse through the headlines. I could actually listen to podcasts and watch video while I was browsing through posts in Kotaku; it's nice to see that Steam's embedded web browser is advanced enough to play flash and other media. These blogs are all good choices backed by good writers; reading them right in Steam makes it convenient so you don't always have to open a web browser.
Steam Client Review - Strong Search Filtering Options
The old Steam's search engine wasn't all that impressive. Now Steam search is much more easier, organized, and advanced. The best way to search games is by clicking on the magnifying glass located on the top right hand side of the store's homepage. Here you'll be able to filter your searches down to more detail. The drop down menu next to the search bar now lets you find what games have DLC, demos, and mods; when the search results show up you can organize them based on release date or price, which is convenient for obvious reasons.
The advanced search option will let you filter searches through Steam Achievements, Metacritic score, developer, and publisher. Looking for games through Metacritic score, developer, and publishers is nothing new for Steam but this update has made those types of searches more user-friendly now that all of them can be found in one place. Other ways to filter your searches includes looking for games that have co-op, steam cloud, or are controller enabled.