MMORPGs: A Look Back at 2009 - Free Realms, Age of Conan, Darkfall Online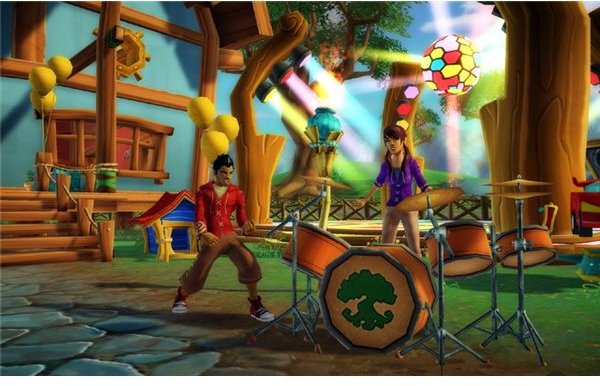 2009: The Year of Cutbacks and Upstarts
The recession has hit many industries hard, and the MMO gaming industry was no exception. Across the year, layoffs happened at Sony Online Entertainment, Mythic, Electronic Arts, NCSoft, Turbine, and Funcom. Budgets were cut. Some game ideas that were never even announced to the public were scrapped, and at the end of the year, rumors are still flying that many other games are set for closure in the following year.
On the same note, there were surprises from a few industry upstarts this year; Cryptic paved a quick and sudden way forward with new MMOs, Sony and Turbine both turned to a free-to-play model, and companies like Runic Games, Quest Online, Monte Cristo, and Vogster sprung up into the industry with releases of their own.
Here's a look back at the year's major releases - and a few shut downs.
Free Realms
Free Realms launched in April, and was Sony Online Entertainment's first venture into two areas - free to play MMOs, and children's MMOs. Free to play with an optional subscription and micro-transactions, Free Realms was a huge success, getting a million members less than a month after launch, with millions more to follow in the coming months. Throughout the months, Free Realms has introduced regular updates to the game; the latest update before the end of the year added player housing and fishing.
Free Realms also set a Guinness World Record for the first simultaneous real-world and virtual-world concert, which occurred at E3 on June 2, 2009.
Age of Conan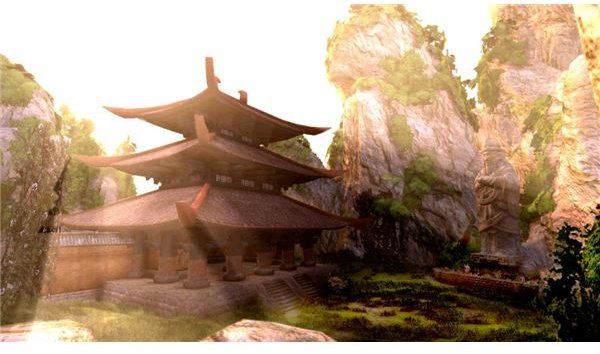 Although Age of Conan did not release any expansions in 2009, a major "relaunch" in June gathered a great deal of media attention. Patched to Update 5, the game not only introduced new content, but completely redesigned many of the RPG systems including itemization, combat, classes, gems, cities, PvP, and more. Funcom then launched a massive campaign to reinvite and reintroduce Age of Conan to the public and press, meeting with a good reception to the changes.
A few months later, Funcom announced the Rise of the Godslayer expansion for Age of Conan.
Darkfall Online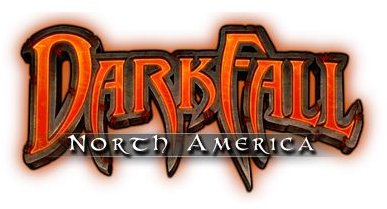 An MMORPG by Aventurine SA, Darkfall Online was initially a European open-PvP game released in February. A skill-based game featuring three factions, Darkfall Online is a "full loot PvP" game, meaning that players will surrender all their loot upon death to anyone interested in taking their items. Due to its popularity across seas, Darkfall Online was released later in July for North America, although character transfers from European servers to North American servers were not immediately available.
Darkfall Online has had a mixed reception. A great deal of controversy happened when Eurogamer rated the game a 2/10, and developers claimed the reviewer only played the game for 3 hours; a subsequent review from Eurogamer bumped the rating to 4/10. Other reviews have placed Darkfall on a mixed scale from poor to great.
Shadowbane
Published in 2003, Shadowbane was a classic MMORPG that went through several revisions over the years to keep the game profitable and entertaining. In April of 2009, Ubi Soft announced Shadowbane would shut down in May; a rallying of players helped postpone the inevitable shutdown until July.
Shadowbane was historic for being one of the first MMOs to offer both open PvP and dynamically changing content. It also was one of the first games to feature in-game advertisements as part of its funding.
Matrix Online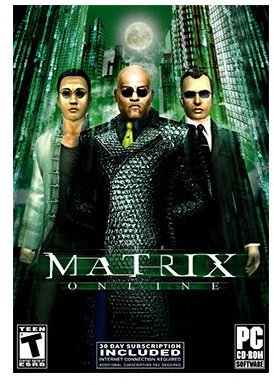 July saw another shut down in the MMO world - Sony Online Entertainment's The Matrix Online, licensed from the Matrix trilogy of film. Having been online since 2005, Matrix Online attempted to continue the storyline left from the Matrix trilogy, including a number of in-game hosted events.
In June 2009, however, SOE announced that the Matrix Online would be shut down on July 31st. A few fans are continuing to work on a project to bring a similar world online for fans of the game, but there is little word on the status of the project.
CrimeCraft
Published by THQ Inc. and developed by Vogster, CrimeCraft was launched with an aim to be a persistent online world first-person shooter with no classes or levels. A simulation of gang warfare, CrimeCraft was initially launched in August as a subscription-model MMO, but switched to a free to play model with optional subscriptions in October.
CrimeCraft has also launched an iPhone app for offline RPG-style play in the same world of CrimeCraft.
Dungeons and Dragons Online: Eberron Unlimited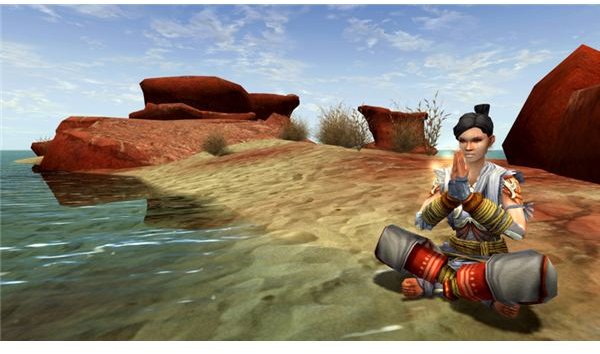 Turbine initially launched Dungeons and Dragons Online in 2006 as a subscription-based MMO. In June 2009, Turbine shocked the MMO world by dusting off the game and announcing that the game would go fully free to play a few months later. In September, DDO was relaunched as Dungeons and Dragons Online: Eberron Unlimited, which raised the natural level cap to 20 and allowed all players to play the game up to level 20 for free.
The relaunch was a huge success for both DDO and Turbine, resulting in thousands of new subscriptions as well as returning players. Since the relaunch, Turbine has been releasing regular updates with new content, and continues to get praise from the media and community.
This post is part of the series: MMOs: Looking Back at 2009 and ahead to 2010
2009 was a turbulent year for the MMO industry. This series takes a look at the highlights of 2009, as well as the most anticipated releases of 2010.