Voice chat in MMOs - Why Use It, and The Pros and Cons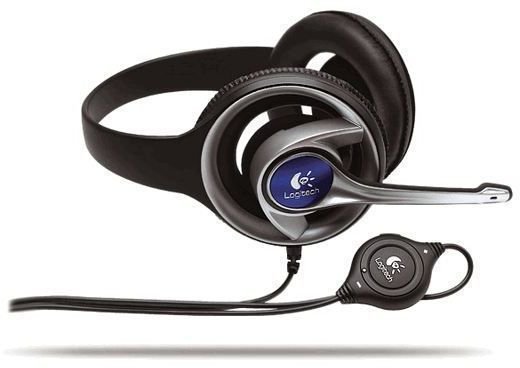 Why use voice chat in MMOs?
In any social game, communication is vital. MMOs, which feature a large amount of social game play and team work, have to emphasize the quality and ease of communication channels so that players are not hampered by an inability to communicate properly.
Good, swift communication has becoming increasingly vital in MMOs as encounters, particularly in instances and raids, become more complex. With so many details to pay attention to, using text channels becomes more difficult. Stopping to type something may endanger the typing player or the entire group, and players paying attention to graphical details may drop their attention from the chat window and miss vital communication.
Voice chat introduces the ability for a group to communicate quickly and efficiently. Group members with a microphone may speak to their group quickly by either voice activation or pressing a single key to speak, and those listening are freed from the need to check their chat channel constantly in an attention intensive fight.
Pros and cons of using voice chat
Just like adding any new technology into gaming, there are benefits and drawbacks to using voice chat for your MMO experience.
Pros:
Efficient communication. As touched on above, transferring communication to audio increases the speed at which messages can be shared among the group.
Better in-game group performance. Because players can simply call out on voice chat if something happens, tactics can be adjusted to react to voice chat, rather than visual clues.
Getting to know your group. This is especially great for guilds or raiding alliances - voice chat allows a more personalized communication with your grouping buddies, helping to establish not only social bonds, but understanding of a player's style as a whole.
Cons:
Decreased performance due to lag. While most voice chat clients tend to run at low bandwidth, some do not. Players with slow connections or older computers may find their performance hampered by running voice chat during their game play.
Reduced anonymity. One of the best and worst things about the internet is its anonymity. Voice chat takes away some of that anonymity, which some players resent.
Equipment cost. In order to at least listen to voice chat, players need to have a quality connection and either speakers or headphones. In order to participate by talking, players need to invest in a headset with a microphone, or a stand alone microphone - which at its cheapest will set players back about $20-$30. Those who choose to host a voice chat server will usually also have to pay for server hosting.
Voice chat options
Depending on your game, your budget, and your computer, there are several options for voice chat for your MMO needs.
In-Game Chat
Website: None. Several games have built in voice chat (World of Warcraft, Lord of the Rings Online, Warhammer Online, etc.)

System requirements: Depends on the specifications of the game.

Costs: Free.
Ventrilo
Website: https://www.ventrilo.com/

System support: Supports Microsoft Windows 9x / NT / 2000 / XP, Mac OSX PowerPC 32bit, Linux i386, FreeBSD i386, NetBSD i386, Solaris Sparc 64bit, Solaris i386. Windows clients must have DirectX 8.1 or higher installed; Mac clients must use OS 10.3 or higher.

Costs: Free to all connecting players, and to self-host servers.There are also a few free Vent server options out there, such as FreeVentriloServer.com, which allows you to reserve a Vent server for 8 hours. Vent server hosting by third parties costs only a few dollars a month, depending on the size and provider.
Teamspeak
Website: https://www.teamspeak.com/

System support: Windows and Linux, with a minimum of a Pentium 166 MHz CPU, 64 MBytes of RAM, and DirectX 8.1 for Windows users. Mac clients are unofficially supported by a third party client, TeamSpeex.

Costs: Free to all connecting players, and to self-host. Server hosting also costs a few dollars each month.
Skype
Website: https://skype.com/

System support: Windows, Mac OSX, and Linux.

Costs: Free Skype-to-Skype calls (calls not made to mobile phones.) However, conference calls are limited to 10 people.
Mumble
Website: https://mumble.sourceforge.net/

System support: Windows, Mac OSX, Linux.

Costs: Free to all connecting players. Mumble can be self-hosted, and server hosting generally runs a few dollars a month.
Which voice chat option is right for me?

If you're a player who just wants to connect to other voice chats as needed, your best bet is to download Ventrilo and Teamspeak. These two options are the most popular among players hosting game voice chat servers, and having both installed will allow you to quickly connect to servers as needed.
If you're looking to buy or host a game server for your guild, either Ventrilo or Teamspeak will work, as well as Mumble. Teamspeak is generally not recommended for games that also support Mac players, simply because it will require players to download Teamspeex, which is not always compatible with Teamspeak servers.
Ventrilo is excellent as a background client, but for players who like to see who's talking, Mumble offers a visual overlay option. Ventrilo also offers several codec options, while Mumble uses Speex exclusively.
Skype is generally only recommended as an option for small groups of players, as it can only host 10 people within a single conference call.