Top Ten Best PC Sequel Games for 2010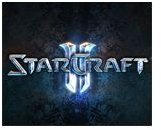 PC Games: 2010
At the same time PC games are disappearing from store shelves, and long-time fans and critics proclaim the death of the genre, it's clear the PC game is far from finished. 2010 promises dozens of new games in every genre imaginable, some released on consoles as well but many designed exclusively for PC. And by far the most anticipated games are the sequels—new installments in game series' that have already proven their worth. What follows are ten of the most talked-about PC sequels that are coming out (or are at least supposed to come out) sometime in 2010.
StarCraft II
Though 'best of 2010' PC game lists vary considerably, this is one entry you'll see nearly every time. Blizzard, the same company that brought us the Warcraft and Diablo series, has finally created a sequel to their highly popular 1998 release StarCraft. Like its predecessor, StarCraft II is a real-time strategy game set in space in the 26th century, with a variety of enemies to destroy and races, units, and maps to play. Blizzard is emphasizing the game's multiplayer capabilities, but there is also a single-player option with an overarching storyline that promises to add much to the experience.
Diablo III
It's been a long time since the Diablo franchise got an update—Diablo II came out in 2000. But StarCraft II wasn't enough for Blizzard; they had to secure our attention this year with a new Diablo sequel as well. Diablo III is what they call an action role-playing game, focused more on dungeon crawling and fighting then on character development. However, the single-player campaign is sure to have a creative plot, and the party system is supposed to allow a high level of strategy and customization.
Aliens vs. Predator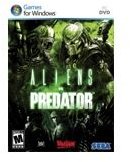 The original Aliens vs. Predator was released in 1999, and has reached classic status and spawned both sequels and spin-offs. So developer Rebellion is getting a lot of attention for their upcoming remake of the original science fiction first-person shooter. You can play as the marines, the aliens, or the predator itself, in both the multiplayer version and three single-player campaigns. Either option promises a whole lot of fast-paced action and smooth gameplay.
Assassins Creed II
This game has already been released on PS3 and Xbox, and releases on PC in early 2010. It's sure to be a success, since its console versions have received excellent critical reception and are already very popular. Assassins Creed II is an action-adventure game set in 15th century Italy, and is very open-ended and non-linear, allowing the gamer to choose where to go and when to go there and what missions he or she wants to tackle. The gameplay is smooth and has a lot of built-in variety, and it has a great story and beautiful graphics to boot.
Mafia II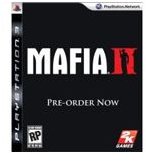 Like the first game in the series, Mafia II is a third-person shooter that delves into the dark and gritty criminal underworld. The gameplay promises to be straightforward but exciting and nonlinear, focusing mainly on driving and fighting. The graphics and cinematics are well crafted and detailed, and the environment is heavily interactive. Fans of shooters or of the first Mafia game should enjoy this one too.
BioShock II
BioShock II is a first-person shooter being released simultaneously on PC and several consoles, and is one of the most highly anticipated games on this list after the success of the first BioShock. Set in a parallel 1970s world, the player character is not human but a bizarre meld of human and mechanistic diving suit, only one of many such creatures in this gritty dystopia. Both the combat and plot promise to be immersive and detailed, and there's also a story-driven multiplayer mode available.
Mass Effect 2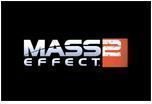 This game was released in late January on PC and consoles, and already has a huge following and impressive critical reception. This action role-playing game is set in the future, aliens and all, but with its emphasis on criminal politics it feels more retro than futuristic. The storyline is complex, offering the gamer plenty of choices, and the dialogue and interesting characters contribute to your immersion. The action and gameplay are smooth and exciting, and overall Mass Effect 2 is a well-rounded game that offers something for everyone.
Max Payne 3
This popular third-person shooter series is well known for pushing the boundaries of its genre, offering more story and choices and developed characters than the typical FPS. Set twelve years after the second game, Max Payne 3 promises the usual combination of dark action, polished cinematics, and compelling story, updated and enhanced. The film noir feel and surprising plot depth makes these games a memorable experience.
Command & Conquer 4: Tiberian Twilight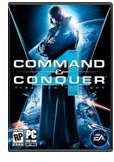 The Command & Conquer franchise has spanned eight games and even more expansions, and has a record of putting out consistently well-reviewed strategy games (unlike many series which gradually get worse and worse). Tiberian Twilight is the last game in the Tiberium sub-series, and offers a vast selection of units and options. There are several classes to choose from, and you can unlock more features of the game through experience-based character progression. In addition, the game offers both a multiplayer mode and a couple of single-player campaigns.
Napoleon: Total War
The Total War series has taken us to Japan, medieval Europe, Rome, and North America. Now, Napoleon takes you to Italy and Egypt while offering the same combination of turn-based and real-time strategy as its predecessors. You'll shape and build up your armies to destroy your foes, whether in single-player or multiplayer mode, and no two games will be quite the same. There is a new and improved physics engine, making the game more realistic, and a unit editor that lets you do a little customization. This installment is sure to please fans of the series as well as any gamer with a penchant for strategy and tactics.