Xbox 360 Infinite Undiscovery - Becoming a Hero is No Easy Task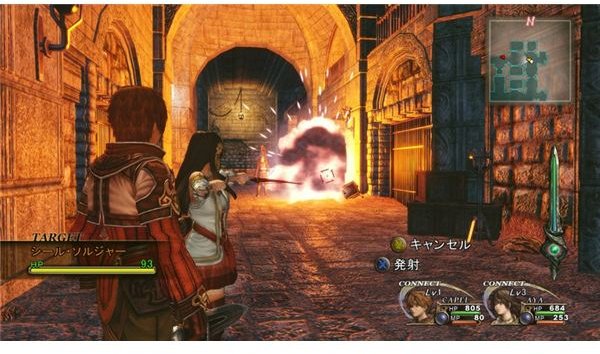 An enchanted world where the moon is the life force controlling harmony and peace lies Infinite Undiscovery. In this land, magic flows freely. People born under specific phases of the ruling moon are blessed with a tattoo recognized as Lunaglyphs. This mark grants unbelievable powers and skill to cast spells. A gang known as Order of the Chains has bound the moon to the earth, halting the flow of power in between the worlds. The people of the land are depending on their national hero Sigmund the Liberator to save them by slashing the chains. Capell who happens to be a timid musician resembles the great Sigmund. He gets mistaken for him and has to complete the biggest task of his life, saving the world. In Infinite Undiscovery you will play as Capell along with 18 other characters as you battle in real-time combat to break the Order's chain on the planet.
Gameplay (4 out of 5)
When you enter the world zones you have vast areas to cover. There is massive amounts of exploring as you travel around searching for anchor chains to break and enemies. Players will encounter local citizens in towns who often request assistance in various side quests. It's about 50 of these that you can decide to partake in or not. Like most RPG's there is a mapping system to guide you. All of the battle is real-time. Players are controlling Capell with several commands that allow you to instruct your traveling party to aid you in combat. Fights are extremely fast-paced. Using combo attacks and powerful slashes players can defeat enemies. The only negative in the gameplay is the feature that doesn't permit the game to pause while accessing the menu. During battle you run the risk of death while sorting through for a healing item. The game makes up for this with the large assortment of characters you have joining your quest. If you're in need and they're alive players can press the Y button for a fellow party member to cast a healing spell on you. It's a handy option. There are several timed timed activities throughout the game which requires you to finish a task while racing against the clock.
Screenshots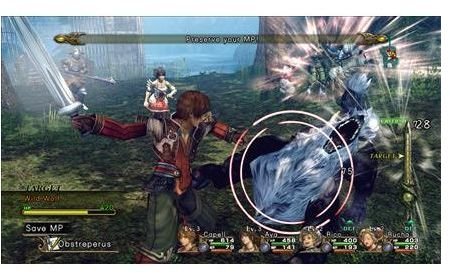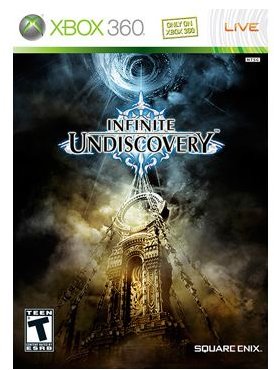 Graphics & Sound (4 out of 5)
Infinite Undiscovery was visually impressive. The different world zones had great detail. As you travel across sandy deserts, wooded paths, colorful towns, and dark dungeons the attention to design made it appear true to form. Characters were exactly what you would expect from an RPG game on XBOX 360. Each individual Capell party member showed realistic expressions and lifelike motion. The special effects for magical spells, creepy shadows, and explosions looked very nice. Uplifting background music sets the tone of the game. The voice acting was superb, as well.
Overall Rating (4 out of 5)
This is a good RPG game. Any fans of this genre will thoroughly enjoy Infinite Undiscovery. It has an engaging plot that takes you on a magical adventure as Capell. Accompanied by an expanding group of characters players must combat fierce enemies and elements to release the shackles on the moon. The cinematic visuals zap you into a mystical land filled with incredible creatures and daring foes. Produced by the acclaimed developer of Star Ocean it's loaded with action, changing environments, and an assortment of enemies.
References
The information and opinions offered in this review are based on the author's experience playing the game.
Image Credits: Square Enix Infinite Undiscovery - http//infiniteundiscovery.com