Gameplay (3 out of 5)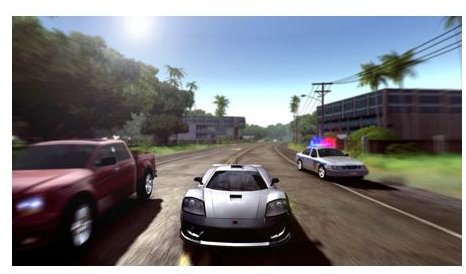 Test Drive: Unlimited is all about you interacting in a massively open, online or offline world that lets you make all the decisions. Eden Games virtual island Oahu is an environment that lets you let your hair down; you make all the choices that determine your progress. This environment has a real 1:1 scale, so 300 miles on this Hawaiian Island is 300 miles in the game.The GPS game guide they included works beautifully to help find the quickest route to a location. It's an extremely useful, engaging, and powerful gameplay tool.
The car class-system included works wonderfully to make upgrading your ride or buying a new one challenging and satisfying. The depth of the system includes bikes and over 90 greatly designed licensed cars to play with, including the Enzo Ferrari and McLaren F1.The online mode and options for Test Drive: Unlimited rocks the online driving world and make this game one of the best and most innovative online driving experiences.
However, The AI in Test Drive: Unlimited is too easy to defeat for a veteran virtual driver, and even new racing gamers will quickly understand that the AI drivers are more like A Drivers, they lack the I of Intelligence! The depth of the virtual experience included with this game should have been increased, since the time of day never changes and the weather is always the same.As of 2011, you dont need to have a very powerful PC to run the game. You have an extremely limited ability to customize the game settings; high, medium, and low is all they provide.
Graphics (3 out of 5)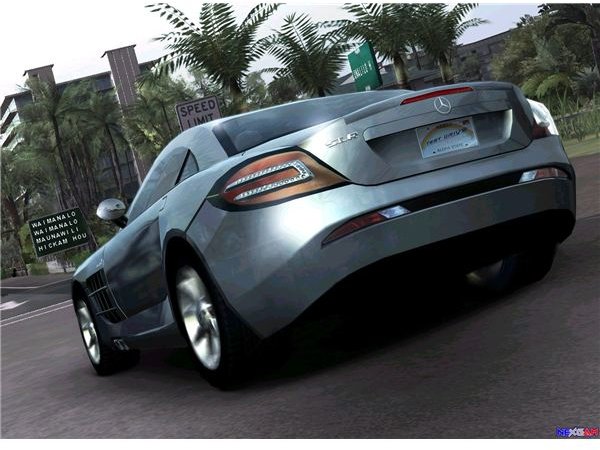 Oahu is a big, detailed, and well-textured open-environment, with lush vegetation and a clean, well-organized look to it. They didn't include many environmental extras, but the load times are non-existent, and it's a seamless virtual experience with no frame rate problems.The cars all look amazingly realistic as you play, their animation is smooth and fast, and the feeling of speed keeps you in your seat. Great Overall Impression!
The Review of Test Drive Unlimited continues on page 2!
Sound Design (3 out of 5)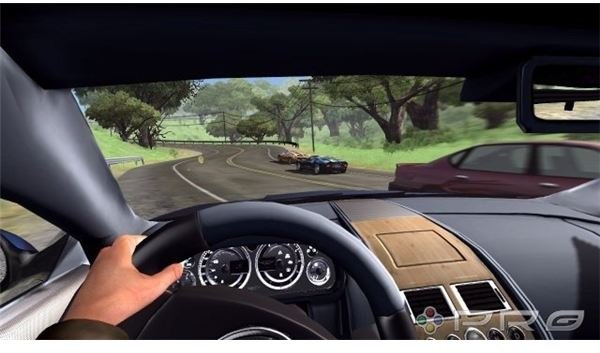 The engine sounds will rock your senses. All the engines sound like the real thing, accept for the McLaren SLR, but the cost of just running a McLaren to record the engine would be expensive. There are screeching tires, police sirens, and screaming engines. All the sound effects are excellent and immerse your senses in the virtual world of four-wheel speed wonderfully. However, the game could use a bigger variety of car engines sounds. The sound track included with Test Drive: Unlimited includes several different radio stations that you can tune to, and you can even create up to six radio stations of your own with the music you want.
Lasting Appeal (5 out of 5)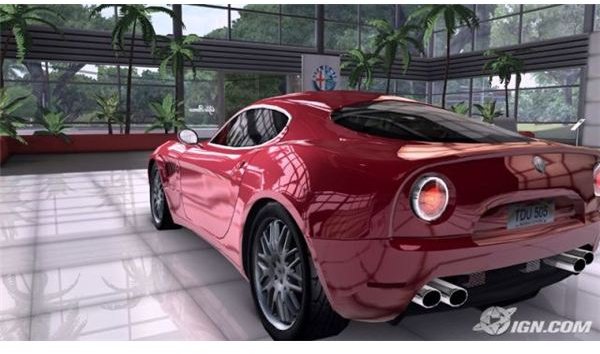 Test Drive: Unlimited is an extremely playable game, with driving fun that just keeps entertaining you. It showcases a nice difficulty progression that keeps the action and challenge fresh through out the game. You start out slow with a quick introductory period, and then the action slowly picks up as you learn more about playing the game. Its easy to earn money for all the things you want to buy, probably too easy for the veteran gamer, but the new racer will be challenged for awhile. You gain money for most of the mission types – but not all of them – and you'll need the money to buy real estate to store all your rides. You'll take part in hijacking missions, vehicle transport missions, courier missions, and even simple missions requiring you to taxi a model around during her afternoon shopping run. They include a few entertaining modes; traditional races against competitors, solo time trials, top speed competitions, and even average speed races. The online mode is the real meat of this experience; you can choose to take your character online when you first create it in the Main game mode or play offline. When driving around the open-environment of Oahu, you'll encounter opportunities to race both offline and online opponents, but the online mode is a much better experience. If you go with an online character, then you can access clubs, user-made challenges, and world leader boards for best times.
Test Drive Unlimited System Requirements (5 out of 5)
You should not have any problem running the game on a modern PC:
Processor: 2.4 GHz Pentium 4 or equivalent.
RAM: 512 MB
Video Memory: 256 MB (nVidia GeForce 6600 GT / ATI Radeon 9800) –
Only supplied on DVD?: Yes
Hard Drive Space: 8 GB
Operating System: Windows 2000 / Windows XP / Windows Vista
DirectX Version: 9.0c
Test Drive Unlimited Verdict (4 out of 5)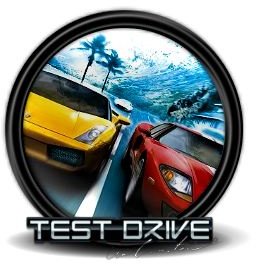 Test Drive: Unlimited is a truly impressive virtual driving experience, much better than Need for Speed in the opinions of some gamers. Veteran gamers will find the single player and multiplayer modes to be a bit easy, but once they try the online experience, they'll be hooked. New gamers who like driving simulations will find this experience even more powerful than veterans, so this game is suitable for all.