Burnout Paradise : The Ultimate Box Review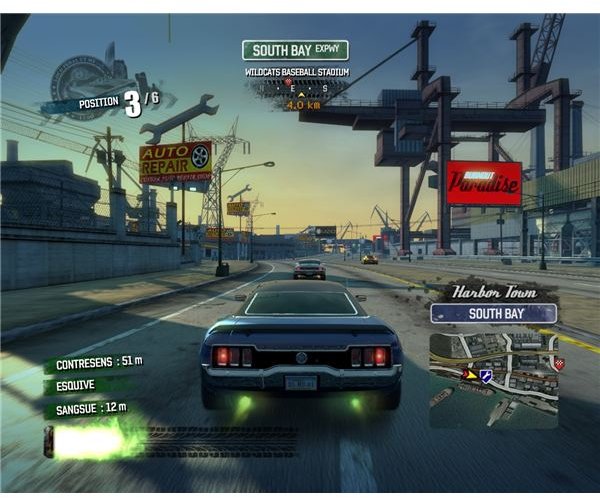 Gameplay (5 out of 5)
Amazing variety and number of events in the open-world environment of the PC version of Burnout Paradise is one of the best car-wrecking experiences I've ever had and it's great fun for family and friends to spend time.The addition of bikes and night riding to an already outstanding and satisfying racing experience is just over the top fun that kept me coming back for more. Nice balance in the races and gameplay combines beautifully with the five challenge types to create some of the most satisfying racing available on a console or PC. A truckload of online functionality really hypes the fun-factor, a seamless, and addictive experience that keeps the adrenalin flowing. Another great addition is the Party mode, where you can play with friends with two controllers. There's not many PC Games that offer cooperative play at home, and this one delivers it with a lot of fun and a lot of variety.
However, if you like realistic racing games, Burnout Paradise isn't for you. This game is made to be fun and accessible only, don't look for a lot of realistic physics, cars or voice acting. The game also provide quick races that you can do in 3-4 minutes. This gives you the possibility to jump on your PC in your spare time, do one race, have fun and then go back to work. It's great!
Burnout Paradise has been a long-running crash-happy console franchise and the Burnout Paradise for the PC is even more playable then the console versions. The single player mode is laid out like a scavenger hunt on wheels, with around 120 events scattered at spots across the huge isle. Drive up to a stoplight and spin your wheels to start one of the five challenges; Burning Route, Stunt Run, Road Rage, point-to-point racing, and marked-man getaways. The open world structure allows for the discovery of short cuts to the six finish lines in Paradise City where the races finish. There is a great variety of races, and you don't need to complete all the events to unlock a license!
Graphics (4 out of 5)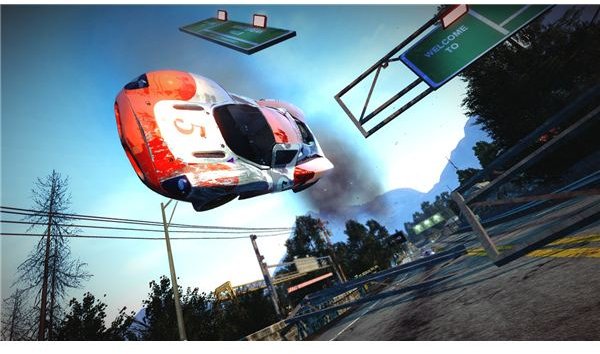 The graphical presentation of the PC version of Burnout Paradise is really great. One aspect that Criterion Games rocked is the damage effects on the cars. Every car crash is unique and fun to see. Amazing particle effects can be seen as the cars crash, red billboards shatter, and fences explode, especially on a powerful gaming computer, making the destruction almost beautiful. The feel and atmosphere as you're riding a bike through fog is really great and the lightning effects are truly amazing.
Sound Design (4 out of 5)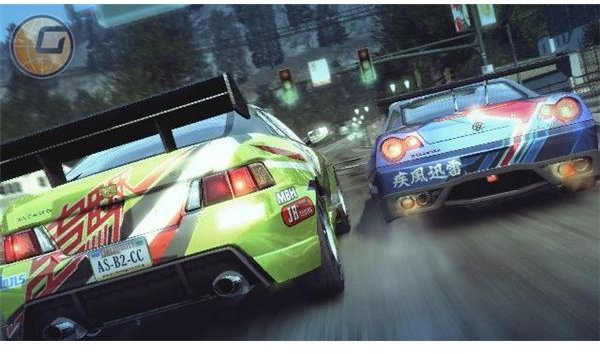 The ambient noises you hear as you drive or ride around make you feel like you're riding in traffic, providing the perfect audible background of high-pitched noises and growling cars and bikes.
DJ Atomica did the sound track for Burnout Paradise and it doesn't disappoint with nice tracks by Guns & Roses, Jane's Addiction, LCD Soundsystem, and Faith No More mixed with older tracks of guitar rock and electronic sounds from lesser known music artists.
Burnout Paradise: The Ultimate Box System Requirements (3 out of 5)
With a 2009/2010 Computer, you shouldn't have any problem running Burnout Paradise on your your PC:
System Requirements
OS: Windows XP/Vista
Processor: Intel Core 2 DUO @ 2.5 GHz / AMD Athlon 64 X2 5200+
Memory: 2 Gb
Hard Drive: 4 Gb free
Video Memory: 512 Mb
Video Card: nVidia GeForce 8800 / ATI Radeon HD 2900
Burnout Paradise: The Ultimate Box Verdict (4 out of 5)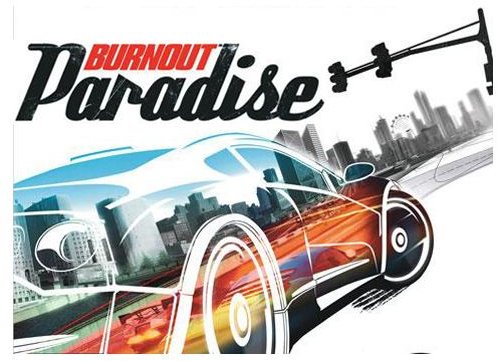 Burnout Paradise may not have the realism of a simulation like Black Shark or the realistic race physics of a game like Race Pro and therefore hardcore virtual race drivers will probably shake their head at Burnout Paradise in favour of a more realistic driving experience. But Burnout Paradise does provide an unusual level of playability and reasons to keep driving, with an island full of race events and hordes of distractions to detour you from housework. If you like Arcade Racing Games, pick this one up and give it a try, you'll love it!