Ran Online goes global once again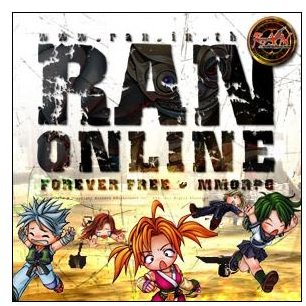 Return Of The Brawling MMO
Under the distribution guidance of a new company and away from the Asian-based eGames online MMO service, the school-based MMORPG fighting-game is currently in the process of making a return to the global MMO free-to-play arena. The game will contain a vast new array of updates, including a series of new features, items, moves and skills. Not only that, but the game is also undergoing treatment for new pets and a pet skin system…yes, it has a little bit of something for everyone. Now, if the aforementioned isn't reason enough to take some interest in one of the few brawling MMOs out there, I just don't know what is.
Min Communications Taking Back Their Pride And Glory
_
RAN Online is a one-of-kind MMO and has no other games in the massive multiplayer online category like it. The school settings, team brawls and martial-arts gameplay has set it apart from many other games on the market. It's also one of the few games that focuses heavily on team/guild support as a major play-factor throughout the entire game…from newbie fighters to uber-pro sworders. Players were strongly encouraged to help fellow players level-up, party together and even fight rival school parties for experience and the opportunity to knock an item off an opponent and gain something new.
Min Communications originally designed and developed the game but let other companies service it out for various other regions. Given the failure of the global distribution service, however, they have picked up distribution rights for the re-emerging beat-e'm-up MMO and they even announced that the closed beta that the game recently underwent was a great success. Following on the closed-beta was the announcement of the open beta, which the game is currently undergoing. This is good news for gamers who can't wait to button up the school uniforms and grab a beating stick in order to start laying waste to rival school members and street thugs. At this stage in development, however, the game is already returning back to the open-beta phase for wide availability, so hopefully the South-East Asian Min Communications will avoid what eGames did and ensure that laggy servers don't over-take the necessary play functions of the game, which ultimately led to its global demise in late 2006.
The Battle Royale
For those of you who have no idea what RAN Online is I'll give you a brief rundown: It's like a city-oriented version of Kinji Fukasaku's 2000 film Battle Royale, in which school kids were thrust into a battle to the death. The game is a third-person beat-e'm-up that sees players progressing through the game by battling foes throughout their respective school and around the town. As players level-up they earn new armor, skill scrolls and fighting techniques. The game, while free-to-play, has premium items that include classic outfits and items from popular movies as well as animes and games. One example of the outfits include Bruce Lee's classic Game of Death jumpsuit that he wore when fighting the motorcycle horde and former basketball star Kareem Abdul Jabbar, or having access to swords wielded by fictional swordsman Cloud Strife from Final Fantasy VII.
A few years ago RAN Online was introduced for Korean gamers only and offered up the unique play experience of creating a character from one of three schools. The objective of the game (though very thin) mostly consisted of "cleansing" the streets of monstrous foes and at the same time battling members from rival schools. Much like many other anime-based MMOs, RAN Online offered gamers special attacks and skill-sets that mimicked the likes of Final Fantasy or Dragon Ball Z. The game's fast-paced fighting system and giant-brawl themes gave it a cult-following in Japan, Indonesia, Taiwan and Malaysia, just to name a few.
Ran Goes Global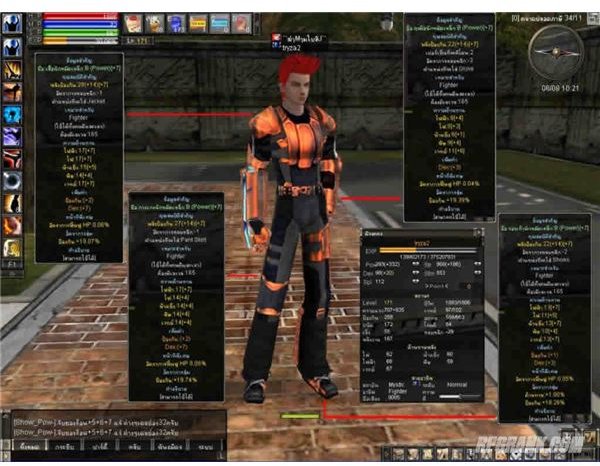 The game was extremely popular given its original subject matter and alternative, modern portrayal of Asian culture in urban environments. Its popularity spanned outside the likes of the South-East Asian territories and it soon found a home at the global online gaming portal, eGames. However, despite its growth there were troubled times ahead.
The North American/Global version of the game soon met its demise for a while in December 2006 when eGames announced that they were shutting down global servers. Various other regions and private servers of the game remained but had limited accessibility for gamers who didn't speak Korean, Chinese, Malaysian, Indonesian or Filipino. Well, that's a lot but still access to the game was not viable for a global audience. The game, however, has continued in its popularity so much so that demand has peaked to the point where Min wanted to revive the game for more than just Asian audiences. Hence, worries of lacking support are now over given that Min Communications is aiming to take the game global once more.
Avoiding The Server-Closing Fate
For those of you who may be a bit concerned about the longetivity of global servers for RAN, the company already has its feet in the water with the casual MMO, MarMar Online and they were the original developers of RAN. And at least the game is still free-to-play and does not currently run the risk and uncertainty of server closings - like what happened with HellGate: London or Tabula Rasa.
I must admit that it does seem a bit risky that they're jumping into the hardcore MMO distribution arena with a cult-classic like RAN Online but if they have a good business strategy for running this free-to-play MMO it could spell big success for them in the long run. The real test is how well they can draw in new players and keep them interested enough to make purchases from the cash shops or partake in other microtransactions. But if they managed to stay in business this long with only two MMOs under their belt then they must be doing something right.
New Skills, New Features And A New Website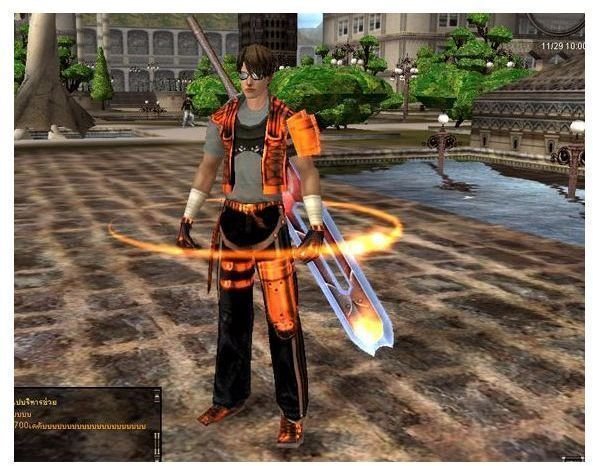 Min Communications re-emerging support of RAN Online really does mark a revelation of the game's popularity. The new updates featured in the re-launch of the title include 13 brand new skills, new guild and Club Battle modes, item search and new pet skin options. This is pretty big considering that the game already had pages full of skill scrolls which players could redeem from the respective teachers at the main school. With the addition of the new skills, events, episodes and tournaments for players to partake in it would definitely take a while for most gamers to get bored.
Players interested in experiencing a new kind of brawling-MMO experience certainly won't want to pass up the opportunity to take on one of the best free-to-play PVP and PVE MMOs available for a global audience. With the success of the closed-beta behind Min Communications and the open-beta now in full swing it wouldn't be a bad time to check into this international sensation now that it's become available again, outside of Asian territories. You can learn more about RAN Online by visiting the Official Website.