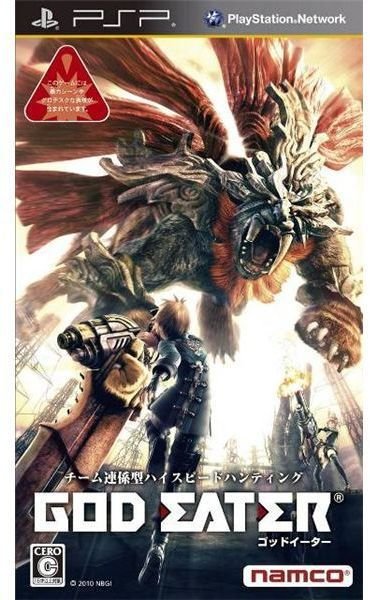 Massive Beasts and Post-Apocalyptic Worlds - Preview
Back in February, Namco Bandai released an action-adventure game titled God Eater in Japan. The development team is currently working on releasing an updated version of the game titled God Eater Burst for Western audiences, and it is expected to arrive in 2011. The game has drawn comparisons to Capcom's Monster Hunter franchise, but overall response to the title has been positive. How will North American PSP owners receive the game when it releases outside of Japan?
Namco Bandai's Brand of Monster Hunting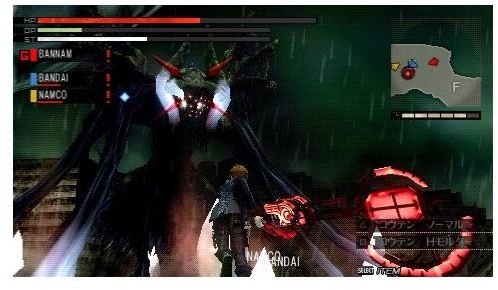 Like Lord of Arcana, another Monster Hunter-like game on the PSP, Namco Bandai's game features similar elements to Capcom's series. There are a few notable differences, though. While you do hunt massive beasts, play a quest-based campaign, and customize your weaponry, the game's setting and emphasis on narrative help differentiate it from Monster Hunter.
Before we get to the characters and story in the game, let's take a look at the gameplay. God Eater Burst features over 100 missions which must be played with the help of human or AI-controlled partners. As you explore different post-apocalyptic areas with your three teammates, you encounter massive beasts that must be slain. At your disposal are sword, gun, and shield weapons, each with three subtypes. You can switch weapons on the fly, so if you want to take on enemies head-on with a sword but then feel the need to create some space between yourself and the game's beasts, you can bring out one of several gun types and attack from afar.
As your massive enemies grow weak from your repeated attacks, they start to retreat and head for safety. This is where you must take your team and give chase to the giant beasts. Throughout the game's missions you enter multiple areas and fight monsters within large levels.
Focus on Story and Characters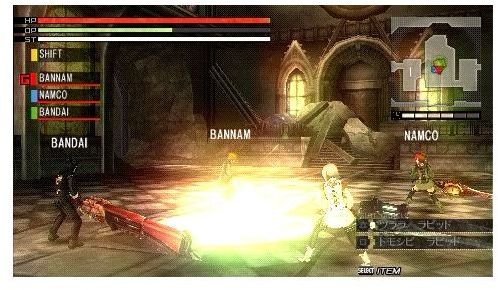 This game focuses heavily on hack-and-slash gameplay and combo moves, but unlike Monster Hunter, there's a lot of focus on story and characters. There are a bevy of lengthy anime cutscenes, character interactions, and dialogue. Like most anime-style games, this title has a good amount of drama and crazy character behavior. And because this title is set in an urban world with themes of darkness and destruction, it definitely has the look of a modern anime series.
Monster Hunter-ish
From a gameplay standpoint, there are definitely similarities between Namco Bandai and Capcom's respective series. You hunt giant beasts and reap the rewards of their fallen carcasses in both titles. You also upgrade your gear and progress through a quest-based campaign. In terms of story, though, the former has stronger narrative and character development.
The original entry in the series received a good deal of praise in Japan and even earned a 34/40 score from Famitsu. It's going to be interesting to see how North American audiences react to the updated remake, which features new skills and equipment, improved partner AI, and customizable bullet types for your guns. God Eater Burst is currently expected to launch in the West on March 8 of next year.