BiteFight: Avatars and Training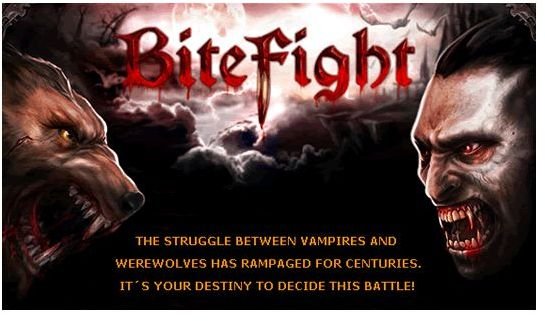 BiteFight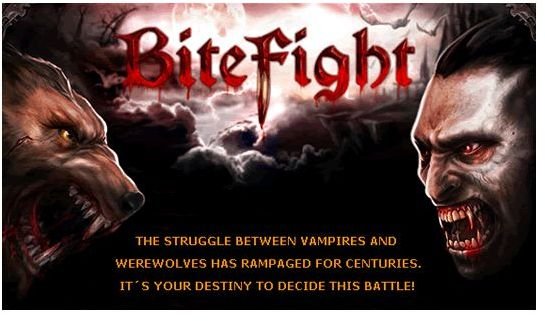 BiteFight is a free MMORPG that is full of creatures of the night: vampires, werewolves, mummies- you name it! You can choose to be a vampire or a werewolf and the two opposing sides battle for domination. BiteFight was developed by Gameforge and can be played on both Facebook and on the main website for the game. It is a browser-based and text-based game as well, so for those who have older computers or are one of the Mac owners out there who find the lack of MMOs that are compatible with your computer frustrating, then fret nomore- BiteFight will quench your thirst….for blood.
Gameplay: Creating Your Avatar (1 out of 5)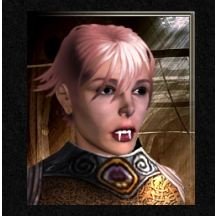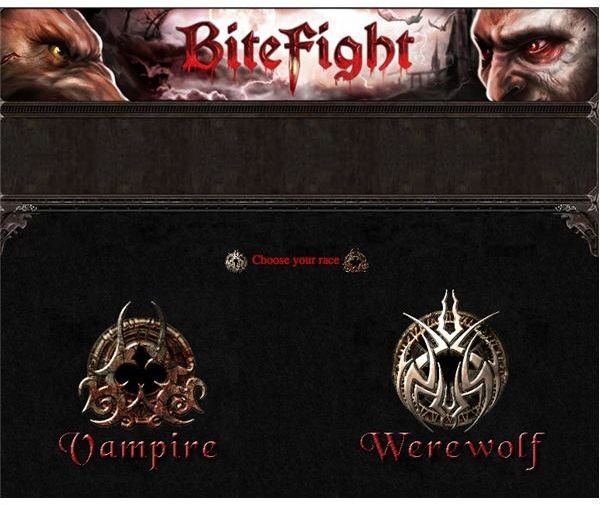 Once you have created your account and have chosen to be a vampire or werewolf you can edit your avatar's appearance- if you are willing to pay in real money. You do not get to decide on the look you of your character, other than gender, and this is one the aspects of the game that is hugely lacking. Most free MMOs allow some freedom of choice when it comes to your avatar, but not BiteFight. And even though it is not important in terms of gameplay, it is obviously one of the coolest things about RPGs and plays a big part in the appeal for those who play them. This is also where BiteFight tries to cash-in: you can purchase "hellstones" at the Voodoo Shop and then can create a different look for your avatar. In general the graphics on the game are nothing to brag about and even your upgraded character options really aren't worth pulling out the plastic for.
Gameplay: Training (3 out of 5)

One of the first things you'll want your vampire or werewolf to do is train-up so you have some real bark to your bite. Training is easy- just a mouse click away and your skill level goes up. You will have to pay to train in gold. And every time your skill level goes up, so does the cost for the next level of training.
You will gain skills when you train in the following categories:
Strength
Defence
Dexterity
Endurance
Charisma
Gameplay: Hunting (4 out of 5)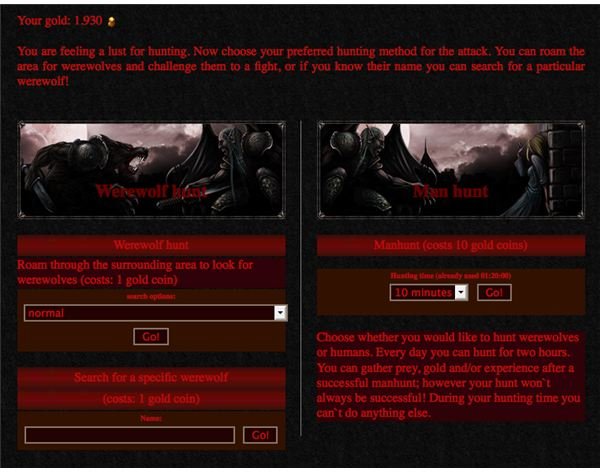 When you are ready to go out on the hunt simply go to the "hunt" page from your list of options on the toolbar. The hunt page allows you to choose to hunt either your nemesis vampire (or werewolf if you are a vampire), or you can choose to go on a manhunt. You can hunt for up to two hours a day with your free account. If you wish to be able to hunt for longer than you can become a Shadow Lord by paying with hellstones and hunt for up to four hours a day. Hunting can earn you blood (obviously of great value to night stalkers), gold and experience. But be warned- you may not come out on top and can lose blood and gold.
Gameplay: The City (5 out of 5)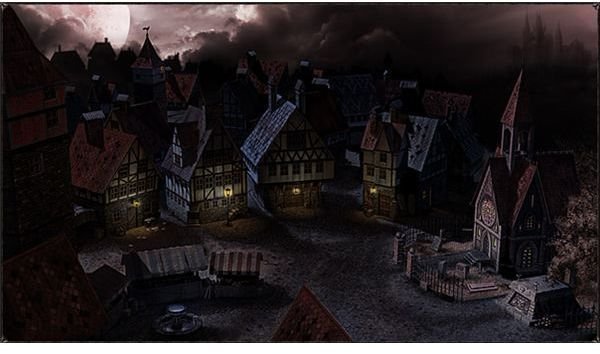 The City in BiteFight is the place to go when you want to buy new weapons, find quests, work to earn gold and so much more. Here's where you can go and what you can do in the city:
Voodoo Shop: Here you can purchase hellstones and become Shadow Lord as well.

Library: Don't like your name anymore? At the library a skilled forger can create new documents for you. No one will know your old name and you will have a chance at a new un-life.

Tavern: The tavern is the place to go when you want to be given a quest assignment to go on- you can earn gold and experience!

Mer****chant: The merchant has all kinds of weapons and armour that you can purchase (or sell your old weapons). The merchant would also be glad to sell things like potions, boots and gloves.

House of Pain: Register your name at the House of Pain and you can fight vampires and werewolves of any level
that are also registered.

Church: Have you suffered a terrible blow in battle and need to heal? At the church you can meditate and ask for divine
help (for gold, of course).

Graveyard: You can be put to work at the graveyard and earn a wage. You choose from a one to eight hour shift, but
once you have started your shift you cannot do anything else for the allotted time if you want to collect your gold. As

you level-up in the game your hourly wage will increase.

Grotto: The grotto is the place to go when you feel like slaying some daemons. You can hunt for ten, twenty or thirty minutes and the time counts against your daily hunting time. Earn experience and gold, but be careful- many of the hellbound creatures there will be more powerful than you and it can cost you a lot of health points.

Market Place: At the Market Place you can buy and sell weapons, etc. with other players.
Gameplay: Clans (4 out of 5)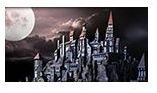 Join or start a clan- there's nothing like numbers to add to your might. You can battle other clans (once you have at least four clan members) and will have your own clan fortress. If your clan beats another clan in combat than you will capture some of their gold and will divide it amongst your clanmates. Performing clan rituals will strengthen the power of your clan as well.
Gameplay: Hideout (4 out of 5)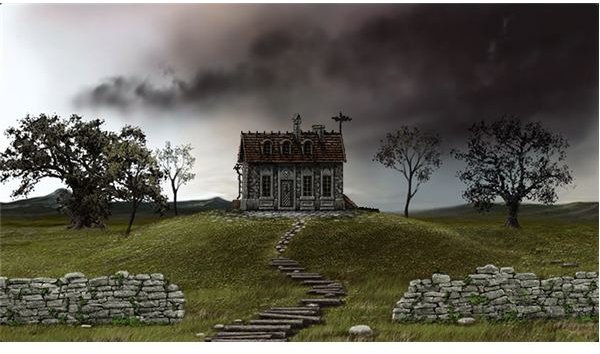 Your hideout will give you more and more protection from your foes as you build it up. You start off with a plot of land and can begin to purchase a domicile, walls, environment (for better concealing) and a stone way. As you upgrade your hideout the price of gold goes up at each level and you cannot upgrade your wall, way or environment to a higher level than your domicile.
In addition, you can add the following to your hideout in exchange for hellstones:
Book of the Damned: Increases your force by 30%. Equips you with the knowledge of the elders.
Treasure Chest: You can store a whole days pay from being captured by enemies if you purchase a treasure chest for your hideout.
Guardian-Gargoyle: Increases your defense by 30%.
Overall Rating (4 out of 5)
BiteFight gets a four rating- it's a pretty cool game considering it is free, text-based and browser-based. The biggest downside to the game is the graphics and limited avatar options. The best features of the game are exploring the city and being able to fight other players in a clan or by yourself. Building up your hideout and clan fortress is also fun. The game is slow-paced, which is just what a lot of people are looking for (or for those who don't have the time to get involved with games like World of Warcraft), and it is also great for people just beginning to delve into the world of MMOs.
To begin stalking the night in search of blood, sign up for your free account on the BiteFight website.
Resources and Images:
Both were obtained from the BiteFight website.