Samorost: Surreal Online Adventure Gaming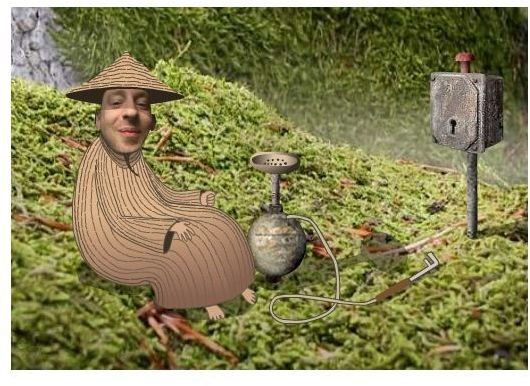 Gnome Dilemma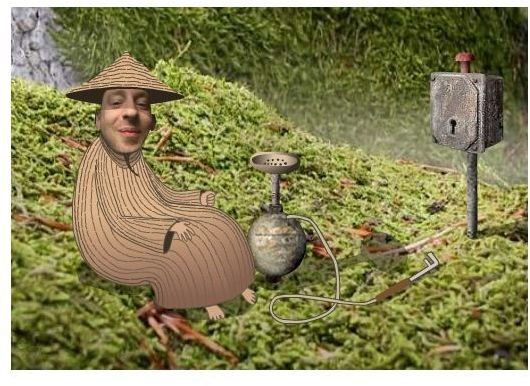 Samorost is a free game developed by Czech Republic native Jakub Dvorsky. It combines elements of standard online adventure games with mind teasing puzzles. Players become Gnome, a friendly little fellow who notices a massive spacecraft heading directly towards his tiny planet. Determined to stop the disaster he hops into his shuttle and blast towards the alien capsule. To prevent the crash Gnome must find the control deck area on the foreign vessel and change the course before his planet is completely destroyed. Point and click your way through an exciting adventure like no other in the flash game Samorost.
Psychedelic Adventure in Samorost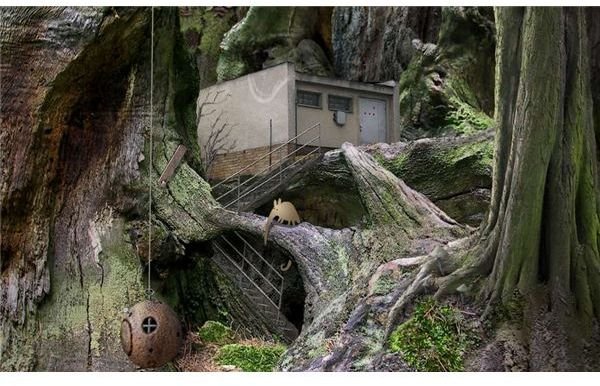 A guy smoking a bong, angry lizards, and a music playing squirrel are just a few of the interesting characters Gnome stumbles upon in this somewhat psychedelic adventure. In each stage a single arrow points in the direction you must go in order to complete the level. The object of the game is to find your way to the control deck to change the spacecraft's course. Throughout the game players encounter odd creatures that provide clues, transportation, or trouble for Gnome. This is where the online adventure turns into a puzzle game of sorts. Problem solving comes into play when you have to decide which lever or creature can help you get across the mountainous terrain and in what manner. Samorost has six puzzling levels.
Creepy and Cool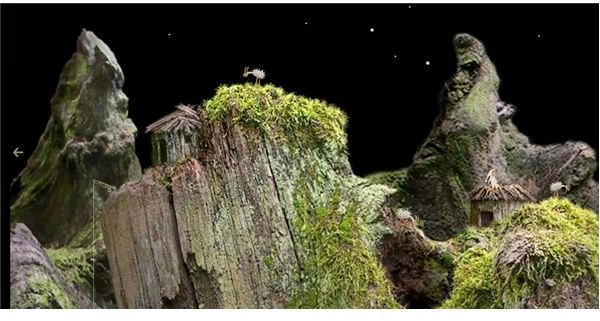 The dreamlike animations in Samorost transport players into this creepy yet cool world where anything could happen. In the Samorost game it feels like you're wandering in a strange fantasy land. Creatures with light bulbs for heads pop out of cave taverns and large birds carry you off to your next destination. It's one of the most striking flash games online. A creative mixture of magnified photography with animated graphics turns this free game into a piece of art. Superb sound effects compliment the game as well. Recognizable sounds of nature like birds chirping blend with howling wind to set an eerie mood.
Samorost Game Series Rules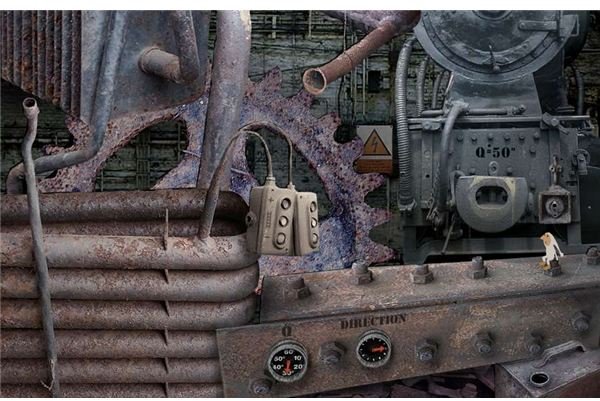 Samorost is truly one of the most innovative flash games to-date. Although, the game was originally created by Jakub Dvorsky while attending college in 2003 it's still a favorite among online gamers. The quality and originality of the game did not go unnoticed in the gaming industry. The Samorost game earned several award nominations for Top Talent in 2003 and a Webby Award nomination in 2004. The success of the Samorost game paved the way for Dvorsky to start Amanita Design, his own independent game development studio which has continued the series with Samorost 2, finally winning the Webby Award for Games in 2007. In the genre of online adventure games Samorost rules. The surreal graphics, creative musical score, natural sound effects, and tricky gameplay gives players an entertaining gaming experience.