Aim and Fire In Tactical Assassin 2 - A Free Online Shooter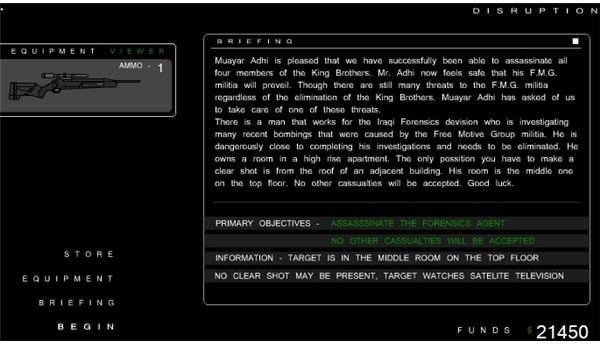 Monkeys, Guns, Oh My!
Crazy Monkey Games and Simon Hanson's Tactical Assassin series is one of the best free online shooter games. The first-rate graphics, simple controls, and challenging gameplay create a flash experience like no other. Players have longer more daring missions in this sequel. In the first sniper installment speed and aim accuracy was the rule of the game. This time around guns and prompt problem-solving skills are in play. Targets are harder to reach. Certain missions require advanced arms. One of the special features added in Tactical Assassin 2 is the store section. Here players can purchase the latest sniper rifles and accessories for a flawless mission. Scopes, diazepam, rifle bi-pods, and slings can be added to your equipment. Guns like the Steyr Scout Tactical and Remington M24 are also available.
Don't Miss the Bear
In Tactical Assassin 2
Online the leader of FMG also known as the Free Motive Group has taken interest in the organization. As a hired sniper you're given various briefings on potential targets. Stationed in the Middle East your objectives often include eliminating prominent political figures and corrupt Baghdad militia members. Each briefing describes your primary objectives along with information about your target. Any civilian casualties result in failure. Players must be responsive and precise. Missions increase in difficulty as they progress. Certain missions involve multiple targets concealed behind objects with time restraints. The higher levels are challenging. A Tactical Assassin 2 walkthrough can be helpful especially for mission 7 and 9. Problem-solving is essential. This shooter is not easy but its fun.
Stick Figures and Blood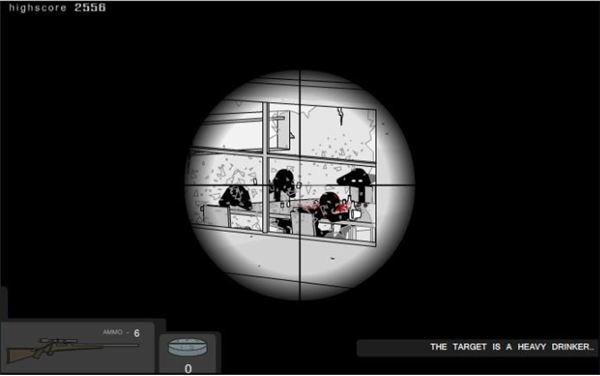 The graphics and sound in Tactical Assassin 2 make this game enjoyable. Stick Figure animation is combined with a stellar black and white scope viewpoint to form an interesting Flash game. Realistic looking weapons and accessories in the store area gives players a glimpse of sniper arms. Set in the isolated Middle East dry lands and simplistic building structures create unique environment. Vivid red blood spouts from victims after each accurate shot. Shooter fans will also get a kick out of the sound effects. Authentic sounding gunshots blast through your PC speakers. The cinematic musical score that plays in the background gives the game a 007 atmosphere.
Mission Completed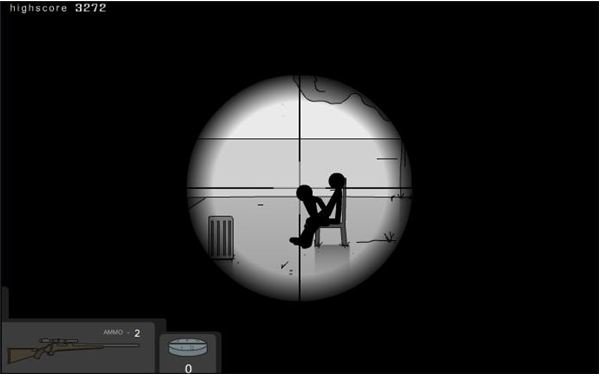 Usually when you think of free online games poor quality comes to mind. Tactical Assassin 2 is a different type of flash game. Shooting becomes an art and a challenge in this sniper adventure. There are several additional features that improve the overall gameplay. The store has a wider variety of weapons such as the .308 Winchester and Remington M40. Players receive payment for each accomplished target to purchase items and an opportunity to be included in the highest scores board. The missions are tricky with targets in hard to reach designations. Tactical Assassin 2 is free fun shooter game to play.