Deepolis Review - MMO Gamers Battle Underwater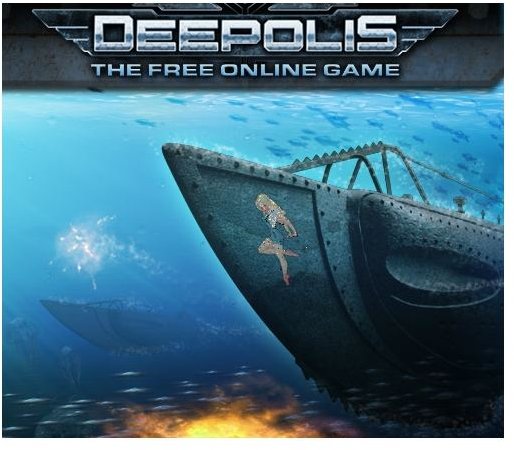 Command The Deep Sea In Deepolis
Deepolis is different from other mmo games. This adventure game online goes beyond the dark depths of the ocean for a surreal gaming experience. Each player becomes a submarine commander who must wage war against other opposing fleets. Armed with an assortment of weaponry and supplies they must travel deep into the danger zones of the sea. In Deepolis navigating your sub through treacherous waters is crucial. Deadly sea creatures and enemies lurk along mid-ocean rifts. The mind-blowing 3D environments in this game creates an addicting aquatic expedition that gamers will find challenging as well as entertaining. Deepolis goes where standard massive multiplayer online games dare not go.
Scions, Nauts, And Jafnhars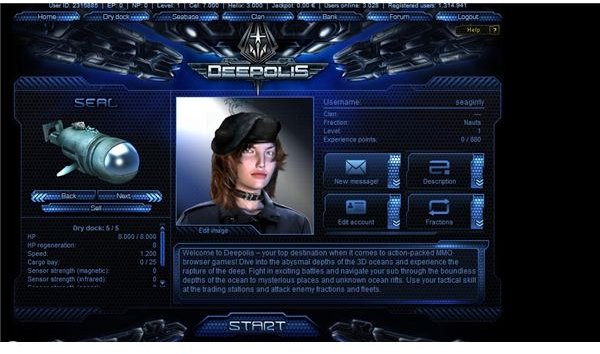 In Deepolis players must select a faction before diving into the vast ocean. Players can be part of the Scion, Nauts, or Jafnhar faction. Scions are the intellectuals determined to stop the Jafnhars. The Nauts are a friendly community perfect for beginners. The Jafnhars are known as the gothic rebels of the sea and oil is their main priority. Players have the option to switch factions until they reach level 5. This gives all new users an ample amount of time to decide on which faction they fit best in. A brief tutorial showing the ropes quickly leads players off on their own. Deepolis lets players customize their avatar and profile. A side bar displaying fellow marines gives users an outlet to chat.
Gameplay (4 out of 5)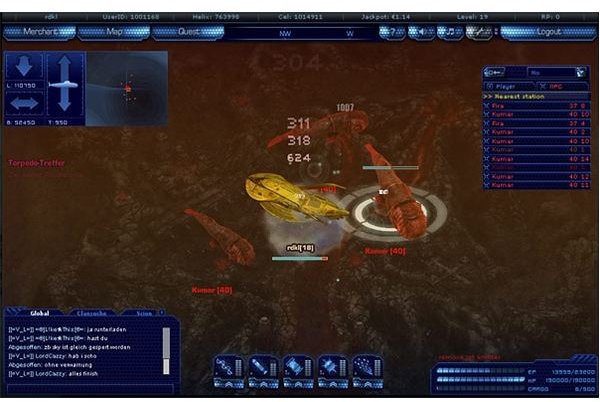 There are several underwater adventure options for players to choose. Users can explore the endless 3D ocean collecting floating wreckage items, sea urchins, and bulk crates with useful supplies into your cargo bay. These items can be exchanged at trade stations. Venturing out into the danger zones gives users an opportunity to attack opposing fleets coming through. To move up the ranks and earn valuable Helix or Cel players can complete quests. Quests often involve destroying specific enemies. When you've earned enough Cel clicking the Dry Dock tab will let you enter the merchant market. There players can upgrade weapons to more powerful sonic cannons, multiple torpedo, professional deocy devices, and cool naval mines. In Deepolis players can join a clan with their friends and wage war among other factions together. The gameplay is extremely fun.
Graphics & Sound (5 out of 5)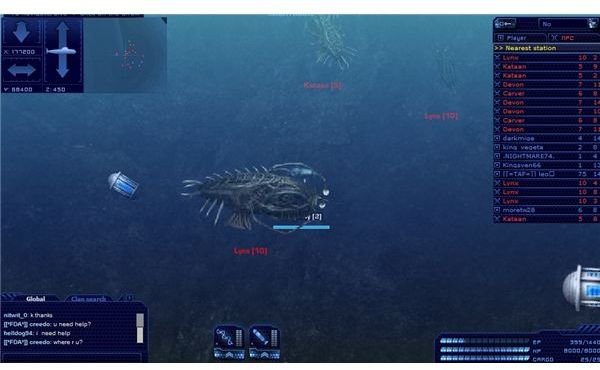 In terms of mmo games Deepolis has some of the best graphics I've seen. The intricate details in the streaming virtual 3D environment is beyond impressive. Every tiny ripple in an incoming ocean rift is visible. The wide variety of sea creatures swimming by transport players directly into a National Geographic aquatic life documentary. Colorful strips of coral reeves, fish, sharks, crabs, plankton, and other marine life produce a realistic looking animated world. The sound is also good. As your submarine maneuvers through the ocean you can hear the sound of waves rolling. The effects in Deepolis produce an authentic underwater experience. This is a truly beautiful MMO game.
Helix Power - Optional Subscription Model -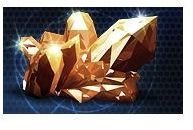 In Deepolis like most BigPoint Games there is an optional subscription model. Helix and Cel fuels your journey in the sea. Although, it's possible to collect them as you explore clicking the bank area in your dashboard allows you to purchase them directly. New players can invest in a premium package or just buy a starter kit of valuable Helix. The choice is up to you. Premium packs give users higher purchasing power. Upgrading cannons and weaponry costs large amounts of Cel or Helix.The premium packs come in Silver for $35.99 or Gold for $59.99 USD. Starter kit bundles of Helix range from 30,000 Helix for $12.99 to 75,000 Helix for $29.99 USD. Users can also exchange large amounts of Cel that they've collected for Helix and vice versa at the bank.
Overall Rating - Deepolis (5 out of 5)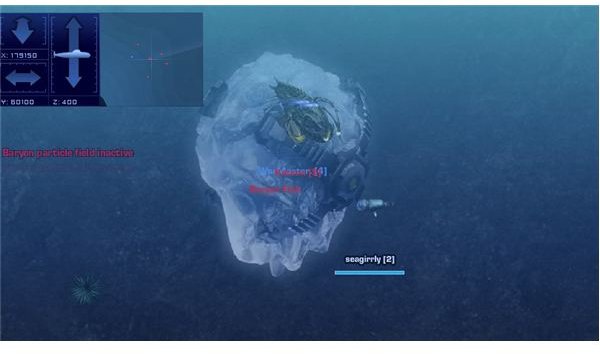 Deepolis is an original adventure game online. The fact that its completely free to play make Deepolis worth trying. Amazing graphics are accompanied by a very active MMO community that is always ready to battle. Any player deep diving in the designated danger zones are open game. Other members can blast you with their laser cannons or join you on your voyage. This game offers a good array of activities to keep even an advanced gamer challenged. When you're not taking on important missions options allow users to send messages to friends. Going 20,000 leagues under the sea has never been so much fun. Any online mmorpg fan or shooter will enjoy Deepolis.