Ni no Kuni: The Another World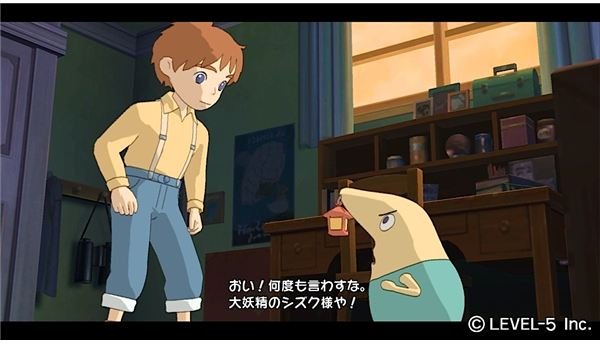 UPDATE - New information, PS3 game (UPDATE 25/6/2010)
Now Bound for PS3
A Level-5 press conference held at 24th June 2010 revealed the "another console" Level-5 was teasing a year ago, which happens to be for the PlayStation 3 console. Dubbed as Ni no Kuni: Queen of the Holy White Ash, it offers a beautifully-rendered cel-shading graphics which is almost undistinguishable compared to the animation done by Studio Ghibli.
PS3 version is slated for 2011 JP release.
New Name for the Nintendo DS Game, Packaged With 350-pages Book, Release Date
Previously was known as Ni no Kuni: The Another World, it is now dubbed as Ni no Kuni: The Jet Black Wizard, which offers a portable RPG experience as promised by Level-5 last year. This game is said to be "different" from its PS3 counterpart with possibly a different set of storyline held in the same world, making purchases for both PS3 and Nintendo DS versions possible.
Release date is now set at December 9, 2010 (JP); packaged with a 350-pages thick book. [Continue reading the article for more information]
The next section will show the real-time PS3 screenshots of the game, while in the next page is shown the screenshots for the Nintendo DS counterpart.
Ni no Kuni: Queen of the Holy White Ash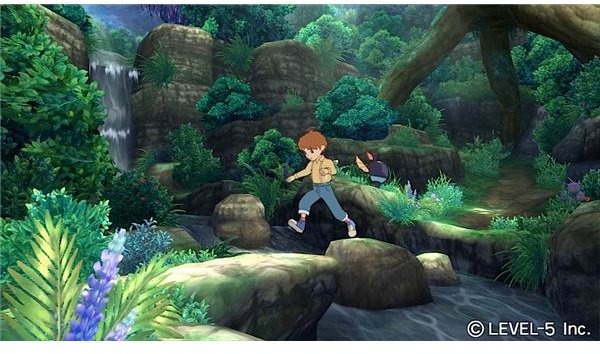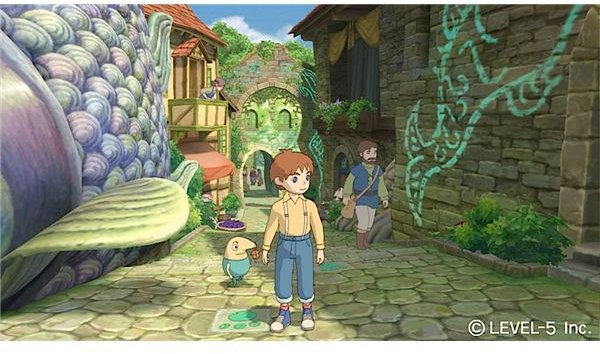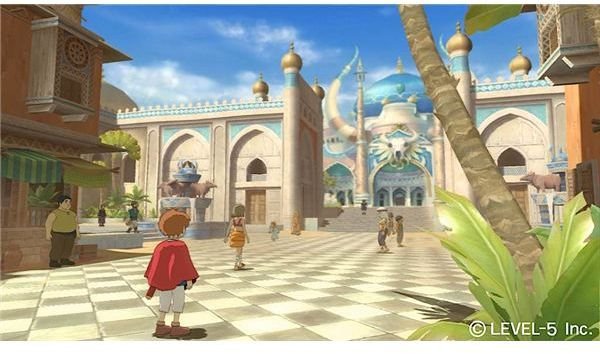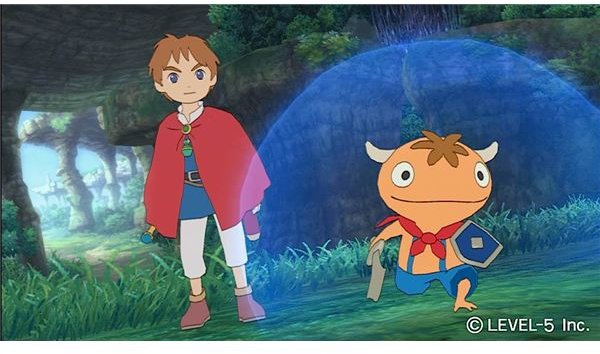 First Announcements
First announced on February 2008 by Level-5's Akihiro Hino as an "original RPG game", Ni no Kuni: The Another World, which is also known as Ninokuni, is a work of collaboration between video game developer Level-5 (Professor Layton series, Rogue Galaxy, White Knight Chronicles), and Japanese animation studio, Studio Ghibli (Spirited Away, Tales from Earthsea).
Designed to be a traditional RPG (ESRB rating is still pending), Ninokuni is expected to be the "killer RPG" for the Nintendo DS, that will be able to surprass other games such as the Kingdom Hearts 358/2, Final Fantasy remakes by Square Enix, and perhaps also the Tales Series by Namco Bandai and Shin Megami Tensei by Atlus.
Being known as the developer of Rogue Galaxy, the so-called last great RPG for the PlayStation 2 platform a few years back, Ninokuni is expected to live up to the standard of Level-5 games.
Image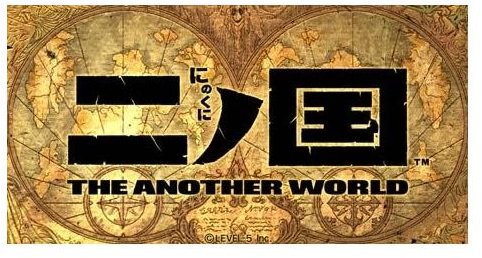 Storyline
Ninokuni's storyline was first exposed during the official announcement on September 2008 by developer Level-5. During the announcement, it was told that Ninokuni is a story about the life of the main character who lost his mother, and hopes to revive his mother by journeying to Ninokuni, the other world; which supposedly have the power to revive his mother.
There are no information available since the first announcement on September 2008. Fortunately, the May issue of Famitsu exposed greater details about the game's storyline. The main character is a 13-years-old boy named Oliver. He lives in the city of Hotroit with his mother, Arie, who dies suddenly. Distraught over the death of his mother, his doll, whom his mother gave him, sprung to life and introduced itself as a fairy named Shizuku. Shizuku told Oliver that by going to the Ninokuni, he may be able to revive his mother. Oliver takes on the journey and explored the world of Ninokuni.
The world of Ninokuni is told to be a "colorful" world, and the player, as Oliver, will have to venture through the world of Ninokuni, in hope of Oliver getting his mother back. Coincidentally, during his travels, the people Oliver will meet are variations of real people from Earth. For example, when Oliver and Shizuku enter Ni no Kuni, they first arrive at Goronel Kingdom, which is ruled by a lazy cat named Nyandal XIV, and the people of Goronel are apparently troubled with their ruler's laziness. Nyandal XIV is actually a cat in the real world, and apparently a neighbourhood cat named Frank.
Another example is Layla, a lady who sells milk in the real world. In Ninokuni, she was known as Kaula, the Queen of Vavalencia who has a trouble of insatiable appetite. There are also two other characters announced that parallels with Oliver's world. One is Marl, depicted as a fearless girl who loves to sing in Ninokuni, but in the real world; she is actually Shelly, a girl who is sick and homebound. A talking rat named Magooru that Oliver will meet in Ninokuni is actually Oliver's friend, Mark.
The setting will differ between both the city of Hotroit (real world), apparently a play on Detroit (the city even described itself as the "Motor City"; and Ni no Kuni itself, where most of the game will take place.
Popularity Due to Studio Ghibli
Ni no Kuni took the eyes of many games critics and journalist due to its connection with Studio Ghibli. Apparently, Studio Ghibli was known to hate the video games industry, and yet Level-5 still managed to get Studio Ghibli to work collaboratively with them developing a new video game. Studio Ghibli's take on the game animations was expected to be as great as their anime works. Studio Ghibli has worked for over 10 months on this game, and they are still not finished with the animations.
Toshio Suzuki, the man behind Studio Ghibli explained that in a month, Studio Ghibli is able to develop 5-minutes of cinema-quality animations, and Ninokuni has been worked on for over 10 months, so expect a cinema-quality animation in this game, which might be the best animation produced ever for the Nintendo DS platform.
Images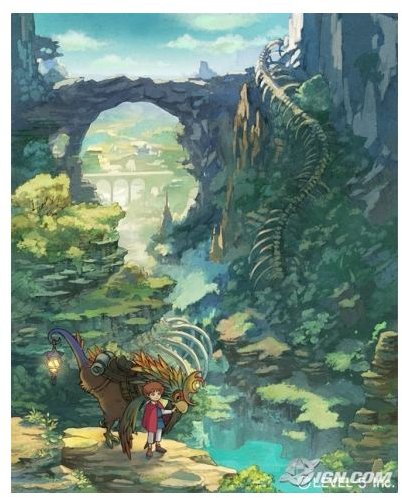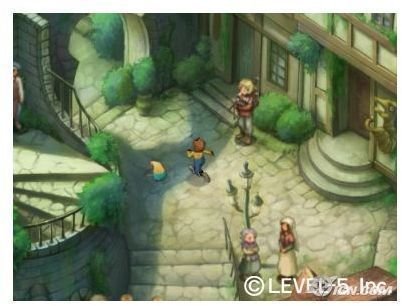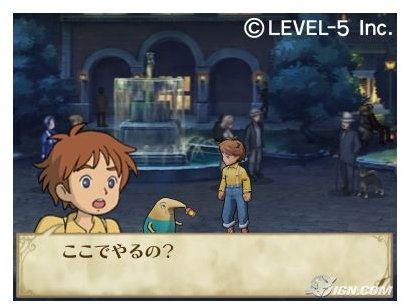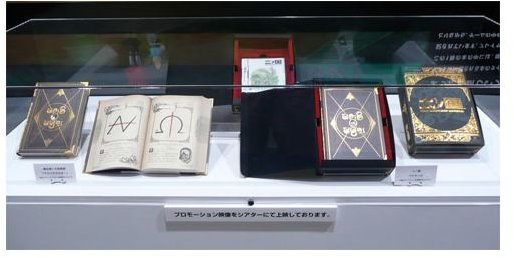 Expecting Something Different, Level-5's Answer to Piracy?
Ninokuni might be a fresh take on RPG genre in the Nintendo DS platform. The three images above shows the quality of what Ninokuni might be able to achieve, creating fresh, but intense cell-shading graphics in game. Yes, the second and third image are in-game screenshots, which means that unlike most platform RPG that only gives you a pre-rendered background and a constant camera position, Ni no Kuni will have different changes in the camera, to ensure that Nintendo DS's capabilities are used to the maximum. The second and third image shows the different camera angles used in-game.
The first image is Studio Ghibli's illustration of Ninokuni, perhaps as a way of showing a "vast, different world" that Ni no Kuni: The Another World is.
The fourth image is the game's packaging shown on last TGS 2008. It shows different type of packaging, with exclusive box and expensive-looking spellbooks. Ni no Kuni shows that Level-5 is serious with developing this game, with the addition of that thick spellbook that can be used in the game. If this is the normal packaging of Ni no Kuni (considering the spellbook, which is similar with the spellbook that Oliver used in-game), this might be Level-5's answer to piracy and other RPG series.
Unlike other RPG series (except for Square-Enix produced games), there has been an announcement of this game's availability on English language. Apparently, an issue of Nintendo Powers UK way back shows that this game will be released on the UK by November 2009, meaning shorter timeframe for the Japanese release, and usually, shorter timeframe for US release. Although, the problem still persist, Level-5 hasn't shown any release date even for the Japanese market, meaning that delays in release might be apparent.