Kingdom for Kelflings For Xbox 360 Live - Is It Worth The Download or Should This Kingdom Stay Closed?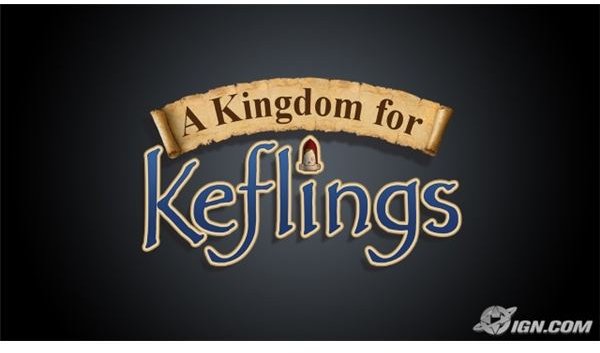 What Exactly Is A Kingdom For Kelflings?
Imagine your Xbox Live Avatar getting thrown into a pretty little world with nothing more than grass and trees. Your job is to build this vacant land into a large kingdom for Kelflings.
Kelflings are small people who will work to your commands to help you turn this vacant land into a busy, bustling kingdom. The best thing about this game though is the fact that you can work at a slow pace, or speed things along by inviting friends on the Xbox Live in to you kingdom to help you build it at a much faster rate.
A Kingdom For Kelflings is a game that is designed to be relaxing. There are no wrong doings, nor punishments. You can't really mess up. The goal is to create a custom Kingdom to your likings by placing buildings, homes, a places of business in your kingdom. As time goes on, the land area expands giving you more than enough room to build to your hearts content. The more you build, the more new buildings appear in your blueprints section to create.
You can unlock up to 200 achievements and consider the game complete; however continuing to go back to your kingdom to build more homes and more buildings is self satisfying, and mainly that is what the game is all about. Self satisfaction.
Game Play (4 out of 5)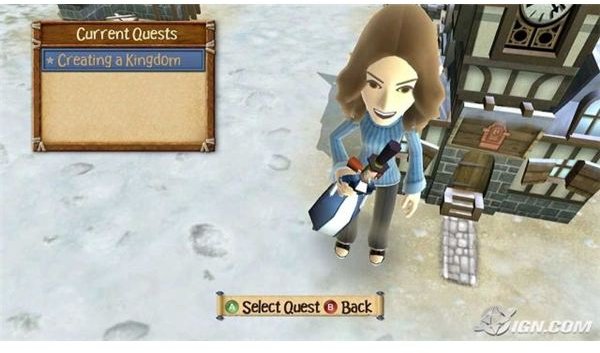 Game play in A Kingdom For Kelflings is very relaxing. You will find that your main character will be walking back and forth quite a lot to gather resources from the surrounding areas. Those resources include crystal, rocks, and trees. These resources are gathered and as the game goes on more and more buildings will be built in order to turn these raw resources into other things such as ply-wood, stone, brick, and much, much, more.
It is easy to get drawn into game play due to the non-stop itch in the back of the mind that will keep telling you 'build more, build one more', and before you know it you have managed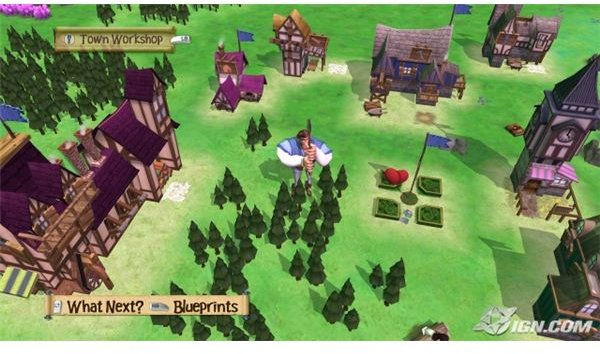 to wither away a good solid 3 hours building and creating things for your kingdom.
Once you have every building made though that the game has to offer game play can and will after some time get a little repetitive. You will want to perhaps move some buildings around, add special little touches such as special trees, monuments and walls. However once you have fully customized your Kingdom there is not much else to do after that in your Kingdom.
You can however take gaming online to help others build up their kingdom, or you can begin a new kingdom that you can take online and recruit others to help you build it.
Online Xbox Live Play (3 out of 5)
Taking A Kingdom For Kelflings online is an interesting aspect of gaming. Taking the game online allows you to host a kingdom where other Live players can join in and help you build your kingdom.
Hosting a game though can be equally fun as it is frustrating. Some players will genuinely join in and help build your kingdom, while others have the opportunity to destroy buildings. Building a building can take a lot of time and watching others run through your kingdom like Rampage World Tour is just sad.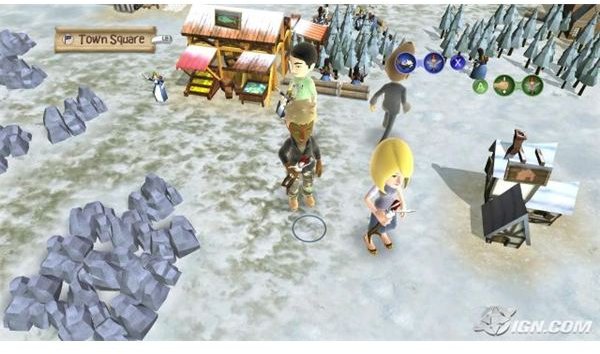 When you do get a good group of players though building up a kingdom is a lot of fun, and things are built up at a much faster rate.
If hosting a kingdom is not your thing though you can simply join in on others Live hosted games. You have the opportunity to speak with other players using your headset, or you can simply lay back, mind your own business and help the community build up a kingdom.
Re-Play Value (1 out of 5)
After building every building available in the game, and customizing every nook and cranny in my kingdom, thinking about picking this game up and starting over from scratch just hurt my brain. As fun as building up my kingdom was, it was also a very time consuming task, one in which I would not want to do again.
I had the opportunity to help others build their kingdoms online, and I had the opportunity to create a kingdom where I could have others help me make it online. The thought of repeating the same long drawn out process again though was too much.
Graphics (4 out of 5)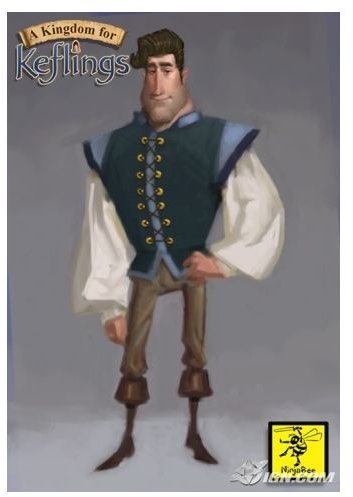 The graphics in A Kingdom For Kelflings are far from mind blowing, but they are presented in a nice clear and crisp manner which is fitting for the environment presented to you.
Your avatar plays the role of the helpful giant. The avatar itself will look 100% realistic to the way you made your avatar. If you change your avatars clothing, the clothing on your player in A Kingdom For Kelfling's will also change.
The graphics overall have that colorful look that reminds me a lot of an old PC game called Cultures. Everything was whimsical, simple, and very attractive.
Overall (4 out of 5)
A Kingdom For Kelflings is a decent game, and one that I would recommend regardless of the poor re-play value. I personally had a lot of fun building up, and growing my kingdom, then being able to fully customize things to my personal likings.
The game offered hours and hours of good long game play that was both addicting and interesting. Although I did not find the Live Play very wondrous, the game when played solo is a lot of fun.
-
A Kingdom For Kelflings comes to 800 XBox Live points, and is exclusive to only XBox Live. I think that the 800 points asking price is decent for what the game offers.