Underrated MMOs: Muniz Online – What is it, Why is it popular?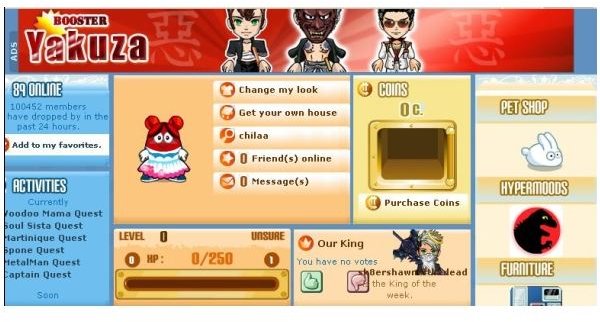 What is Muniz Online?
Muniz Online is a free to play 2D browser based MMO geared towards ages 13 through 17. Muniz Online centers on creative forms of social interaction and games. Players teleport into the virtual world of Chapaland which they can explore, customize, chat, reign as king, get hitched, or play a variety of entertaining mini-games. Participation in games or activities can earn users additional currency to spend in an assortment of ways.
What can you do in Muniz Online?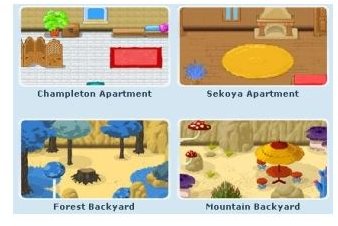 Muniz Online has an abundance of activities to do. Players can create their own world, make new friends, flirt, get married, get divorced, go on complex quests, compete in contests for popularity, and play fun games. In Muniz Online you have the choice to be a genderless egg, human boy, or girl. Players have the option to select every detail of their home environment. Decide the type of housing, name, and even what street its on. Cute names like Tulips to comical ones such as Fungus Way are available. It's also an option for users to select chat topics in their home. When other members come to visit you can limit what is acceptable to chat about. Choose to lock the door or leave it open for anyone passing by to venture in. Buy furniture or stop by the pet shop to bring home a furry friend. Explore Chapaland selecting the chat option when you find someone interesting to conversate. As you journey through the virtual world designated pillars are activated allowing you access to play a mini-game. Rewards for playing these games include coins, clothes, and various accessory items.
Become King
Popularity is supreme in Muniz Online. Options to advertise that you want to run for king along with other contests are available every day in Chapaland. Each week a new king is announced. Members vote and whoever has the largest amount of clicks become king of the week. Perks include bonus royal furniture and a mighty crown. Participating in the contest for the best Munizland picture is another activity users enter. Drawing a scene or picture of your virtual world and posting it on the site can win you extra coins or world-wide recognition. There are also plenty of groups players can join to chat with members who have similar interests. Connect with others who like the same hobbies, shows, or movies as you do.
Get Married or Divorced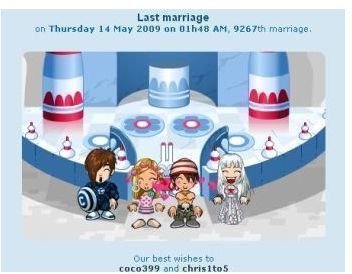 Feel like getting married or divorced today? In certain areas of Chapaland like 'Hallowed Hill' weddings can take place. Players must have a fellow friend be a witness and a sweetheart to wed before entering nuptial bliss. Minister Guruji conducts all Muniz ceremonies. Enter yes during the vows and you're hitched. In true Muniz fashion there is a contest to see who can stay married the longest. Winner earns a great prize. If it doesn't work out players can walk into the 'Divorce Cave' and come out single. Too bad real divorce isn't that simple. For those players who enjoy the single life. Muniz Online has 'The Flirt Game.' It's a contest that allows users to post the best flirts they can conjure up. Participation helps build up your character's reputation and earn points. The best flirt earns recognition and a prize
Mini-Games Galore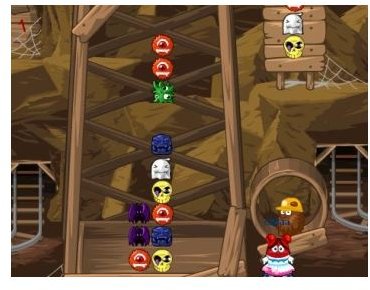 There are over 15 different mini-games to play in Muniz Online. Explode bombs in Bombaz, start a deadly bacteria war in Bacteria, go jellyfish diving in JellyFiz, or collect candy in a brain teasing puzzle match like Kandiz.Other games include Wild Wade, Mazo, Spokiz, Shrubiz, Hedgiz, Mafiaz, and Birdiz. These fun engaging games keep players busy inbetween chatting. Members can also go on one of five adventure quests in Chapaland like the Voodoo Mama Quest.
-Optional Subscription Model -
Although, players have the opportunity to earn coins freely during certain games and activities there are sections that require higher amounts of coins than others. Acclaim has a coin credit exchange available with memberships or individual packages. Having an Acclaim membership automatically lowers your price for coins. The Sliver membership only offers a trial discount on coins for $10 USD. Gold membership gives 500 free coins along with their discount for $25 and Platinum memership offers 2,500 free coins with perks for $100. Individual packs range from $10 for 1,005 coins to $50 for 5,025 coins. There is also free coins given out by Acclaim for participating in free market research surveys. These are usually only worth a bonus 65 coins or so.
Muniz Online Mini-Games Screenshots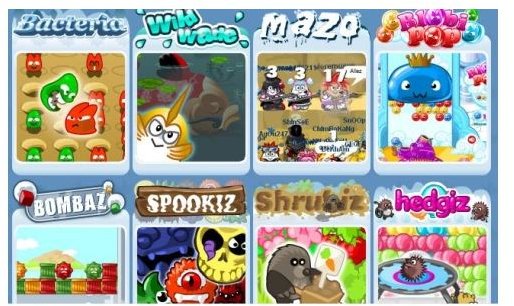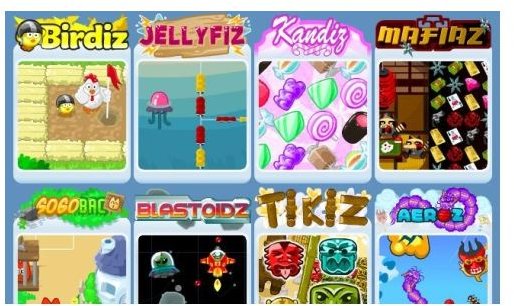 Why is it Popular?
Muniz Online is increasingly popular because of it's unique approach to socializing. Teens enjoy competing for popularity and participating in a variety of contests. The ability to chat, make friends, join discussion groups, and even get married make Muniz Online one of the coolest places to be. Who wouldn't want to escape into a magical world where you can have the wedding of your dreams, divorce, and maybe become king in a single day. Players enjoy having their own home and universe to explore. The games are an added bonus. Fun and wacky contests keep Muniz interesting. The atmosphere is perfect for teens to hang.